Picking out the perfect name for your child is a big decision, journalist Lauren Windle helps out with a few options from the Bible.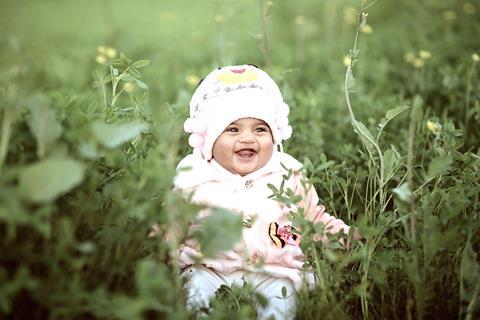 As Christians, we know that there is great significance in names. There are many instances where God changes someone's name in line with their ministry – signifying new identity in him. But this only serves to pile on the pressure for new parents wanting to get the perfect moniker for their little bundle of joy.
A lot of my friends and family have been keen to explore biblical options when looking at baby names. It seems like a natural place to start, so here, with the help of the experts at Nameberry, are a few of my favourites for you to add to your (probably quite long) shortlists.
Adah (Genesis 36)
Adah means noble or nobility. The name is pronounced AH-da and is one of the first female names in the Bible.
Esther (Esther 1 – 10)
Esther means star. It's an old Persian name that was given to the Esther of the Old Testament, who was originally named Hadassah. The heroic woman was a captured Jewish wife, who risked her life to save the Israelites by pleading on their behalf to the King.
Keziah (Job 42)
Keziah means cassia tree. The name appears in the Old Testament as Keziah was one of Job's three beautiful daughters.
Selah (71 mentions including in the Psalms and Habakkuk)
Selah isn't actually a person's name but it is a Hebrew word used often in the Bible meaning praise or pause to reflect. Singer Lauryn Hill picked the name for her own daughter and many others have followed suit.
Priscilla (Acts 18)
The name Priscilla means ancient. It comes up in the New Testament as Paul stayed with Priscilla while preaching to the people of Corinth.
Lois (2 Timothy 1)
The name Lois means most desirable. Lois was converted by Paul in the New Testament and was the grandmother of Timothy, who became one of Paul's disciples.
Sarai (Genesis 17)
Sarai means princess. It appears in the Old Testament as it was the wife of Abraham, Sarah's original name.
Dinah (Genesis 30, 34, 46)
The name Dinah means God will judge. It's an underused moniker these days but first appeared in the Old Testament as Dinah was the beautiful daughter of Jacob and Leah.
Elisheva (Exodus 6)
Elisheva means "pledged to God". It was the original name of Aaron's wife in Exodus and she was the mother of four sons, Nadab, Abihu, Eleazar and Ithamar.
Junia (Romans 16)
The name Junia simply means born in June. Junia is considered the "hidden" apostle, there is much controversy around her as some suggest she must have been a man to have such a significant position in the early Church.
Vashti (Esther 1-2)
Vashti means lovely. The Persian name is featured in the Old Testament as Vashti was the queen who refused her husband's demand to appear naked in front of his guests at a party.

Lauren Windle is a journalist, author and presenter who focuses on faith, recovery and love. Her debut non-fiction book Notes On Love: Being Single and Dating in a Marriage Obsessed Church (SPCK) is out now.
View full Profile