We LOVE hearing from new (and familiar) writers with ideas that can feature in our opinion section. Lauren Windle, Woman Alive's opinion section lead, explains exactly how to pitch your piece and what to do when you get commissioned.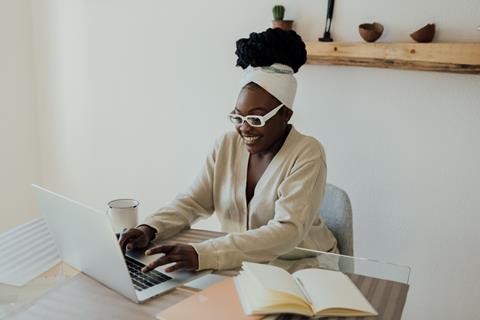 If there's one thing that gets us excited at Woman Alive it's new ideas, new angles and new voices. We are actively looking to increase our pool of contributors and we want to hear from you.
You don't need to have been published somewhere else to pitch to us, you just need a passion for writing and a great faith-based idea that will appeal to our (mainly female) audience.
The biggest mistake people make is not thoroughly looking through our page at the things we already offer to get a feel for our content and style before pitching. Check out the opinion section here. We are looking to commission pieces in any of the following categories:
Bible - anything theology but it will still need to have a relevant application that makes it of interest to the lives of our readers. We're not an academic platform, so language should be kept accessible!
Business - has someone launched an enterprise with an incredible purpose or message? Is it eco-friendly? Is God speaking to you about women in the workplace? Do you have a story of success (or failure) that has taught you a lot or is deeply encouraging?
Church - anything to do with church culture, that could be space for improvement or stories of incredible ministry and generosity. Have you heard of a church running a life-changing initiative? Or perhaps you've noticed a bad habit that you believe should be called out.
Culture - this could be anything from celebrity culture to TV shows to the latest Netflix movie - but remember we still want to keep a faith angle in our stories!
Current affairs - do you have a unique perspective on something that is happening in the news right now? Maybe you can empathise with someone's situation or have experienced something comparable?
Faith - this could be anything from ways that your faith has been boosted (or harmed) to spiritual practises like prayer, lament, Bible reading, memorising scripture… the list goes on.
Lifestyle - anything to do with our daily lives, our homes, our work, our routine, social media and so on.
Parenting - we are always keen to hear new angles and thoughts on parenting and raising children in a Christian household. These can be fun and light-hearted or more serious and challenging.
Real life - any real life experience that you want to share. For stories of extreme trauma or anything that is particularly difficult to speak about, we are happy to publish pieces anonymously with the byline "Woman Alive contributor". We believe that it is brave for people to speak out about tough experiences and want to work with you to make sure you feel safe and held while you take that step.
Recipes & crafts - got an idea for a fun Easter or Christmas activities for the children? Or something therapeutic for the grown-ups (crafternoons aren't just for kids)? A fail-safe recipe for a gathering? Let us know! Note however that there are VERY strict copyright laws on recipes so if you submit one to us, it needs to be one that you have made yourself rather than your favourite from a stack of cookbooks!
Sex and Relationships - we want to champion healthy and flourishing relationships and Godly sex! If you have anything to contribute to the vital conversation let us know.
Wellbeing - was something particularly helpful to you during a time of low mental health? Do you have a perspective or practise that could be a boost our readers? From Bible passages for those with depression to your exploration of different exercises to find one you enjoy - we'd love to hear from you.
Once you have your idea lined up, first check we haven't recently covered the same story on the site and then drop us an email: womanalive@premier.org.uk
Put "WA PITCH" in the subject line, followed by the suggested headline for your story.
In the body of the email include the suggested headline again with four to five bullet points elaborating on your pitch and explaining what you intend to say. Don't worry about spoilers, we want to know the full story.
Tell us when you can deliver the article.
We then need to know a bit more about you; what makes you the right person to write this piece? If you have been published before send over a link to your work, if not we would love a word doc with an example of an article just so we can see your writing style.
We respond to every pitch but do bear with us, it may take a couple of weeks to get back to you. Don't be disheartened if it's not for us - keep pitching ideas as they come to you.
If your article gets commissioned this is what you need to know:
Send over your fully written piece in a word document so it can be easily edited
Stick to the deadline agreed when you were commissioned
Our pieces are 500-600 words long, please keep to this length otherwise we'll have to take out huge chunks and that can be a lot of work
Proofread what you've written and look out for repetition
We can't wait to hear from you!

Lauren Windle is a journalist, author and presenter who focuses on faith, recovery and love. Her debut non-fiction book Notes On Love: Being Single and Dating in a Marriage Obsessed Church (SPCK) is out now.
View full Profile