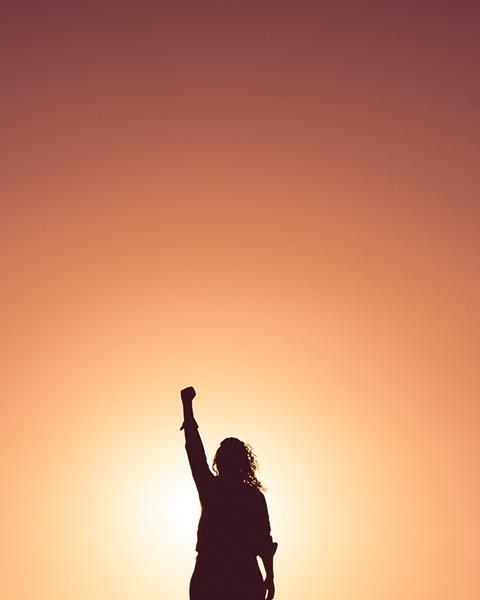 "Other people are going to find healing in your wounds. Your greatest life messages and your most effective ministry will come out of your deepest hurts."
These words, from The Purpose Driven Life, could have been written directly to Canon Yvonne Tulloch. On 13 May 2008 she was working at her desk at Coventry Cathedral, when the phone rang. The call was to say that her beloved husband of twenty-five years, Simon, had been found dead. He'd died of a heart attack whilst on business in Barcelona.
Her life started to fall apart as grief overwhelmed her. She was unable to eat or sleep, whilst having to face enormous practical and financial problems as a result of Simon's death. With difficulty concentrating or remembering things, she struggled to do her job, and her confidence was lost.
During those dark times, a friend drove her almost three hours away to attend a course for the bereaved held each Thursday at Holy Trinity Brompton church (HTB) in London. This course, The Bereavement Journey, was also the fruit of someone else's deep hurt.
The founder of the course, Jane Oundjian, lost her mother at the age of sixteen, and her first child when he was fourteen months old. A trained counsellor specialising in bereavement, Jane developed The Bereavement Journey as a result of these griefs. The course has a simple structure: two short talks each followed by the opportunity for discussion in small groups of 6-8 people, all of whom have suffered the pain of bereavement. Yvonne's experience of being able to express her grief, and hear from others in the same boat provided huge comfort and help. For her, The Bereavement Journey was a lifeline; and a lifeline Yvonne was later determined to share with others.
Convinced of the value of the course, Yvonne joined forces with Jane, adding her own session about faith questioning in bereavement and later getting all the sessions recorded for video. Through the videos The Bereavement Journey became a resource that could be shared more widely.
But Yvonne was clear that churches needed to know how much this resource was needed: that they needed to do more to help those suffering grief. She sought out other organisations already providing help and support in this area: Care for the Family, the Church of England's Life Events team, and HOPE together and asked them to join together to launch a new project, Loss and HOPE, to incorporate The Bereavement Journey as part of a wider aim to equip churches to support the bereaved, with Archbishop Justin's backing.
Last November Yvonne had a strong conviction that despite the practical difficulties doing so Loss and HOPE should be launched at the start of March 2020. So it was that the final public event at Lambeth Palace before the pandemic and lockdown saw Loss and HOPE come to birth. Soon after, The Bereavement Journey, previously running face to face, moved online and the number of participants immediately trebled.
There's no doubt that the flexibility of the course makes it ideal for these Covid-19 times. Even online, people are meeting and finding the same comfort and help that Yvonne first experienced over a decade ago. It's a great source of pride for Yvonne and all of those involved in The Bereavement Journey that its founder Jane Oundjian has just been awarded an MBE for services to the bereaved in the recent Queen's Birthday Honours list.
At a time when churches are prevented from visiting the bereaved they can now access a tried and tested resource that reaches people right where they are with real comfort and help; and also with the good news of God's love, a love that is present even in our deepest hurts and griefs.
To find out more go to TheBereavementJourney.org, and for more help and resources to support the bereaved please go to LossandHOPE.org.
Listen to Jane's interview with presenter Michael Fanstone for the Faith, Hope and Love show on Premier radio.
Photo by Miguel Bruna on Unsplash