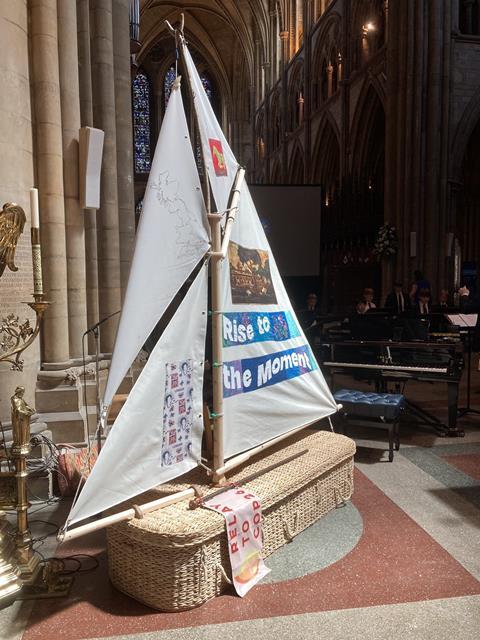 In the context of the continuing pandemic, the G7 meeting of leaders from the wealthiest nations in the world arguably had even higher stakes than normal.
Leaders were meeting in Cornwall from 11–13 June to discuss international approaches to everything from global economic recovery, vaccination programmes, education and climate action.
Ahead of the summit, Sonam P Wangdi, chair of a group of the 47 nations most affected by climate change asked all governments, especially the richest – the G7 – to step up their climate action, to not only increase their 2030 climate targets, but to match those targets with deep and rapid emissions reductions.
He asked: "Will your climate finance promises become a reality before Pacific islands become a distant memory?"
Over the next decade, global annual greenhouse gas emissions must fall by over half to be in line with the stated United Nations ambition to limit the rise in global average temperatures to 1.5 degrees. The existential threat to Pacific islands and others is a very real one.
Back in 2009, a commitment was made to the most vulnerable nations to deliver $100bn per year in climate financing by 2020 for clean energy and measures needed to protect climate-vulnerable countries from the impact of increasing temperatures.
It's now 2021. The commitment has not been met, and a large proportion of finance has been granted in the form of loans, which push countries further into debt.
Rather than announcing new measures to meet the existing commitment, and making plans to scale it, the G7 reiterated what is now known to be empty words.
Looking forward towards COP26
Another important meeting is on the horizon – the United Nations climate change conference COP26, which is being hosted in Glasgow in November.
The UK has a crucial role in brokering progress, something which is now in real jeopardy following the disappointing lack of meaningful climate finance announcements at the G7. As Sonam P Wangdi says: "There will be no COP26 deal without a finance deal."
At the same time as the G7 released its communications, another more hopeful event was taking place; the Relay to COP26 had a launch service at Truro Cathedral.
This Relay is being led by the Young Christian Climate Network (YCCN). It invites UK churches to join in a walk between the G7 in Cornwall and COP26 in Glasgow, asking the UK government to 'Rise to the Moment', and take action to ensure that no country gets pushed further into debt because of climate change. We want to see the UK using its role as host to successfully deliver finance to those nations most affected by climate change.
We are being accompanied on this journey by a boat, made with contributions of cloth from around the world, to symbolise the inequities of climate change. Many of us will have heard the idea this year that: "We're all in the same storm, but not in the same boat' in relation to COVID-19. We want to say that this is also true in the inequalities already being realised by climate change, which pushes climate-vulnerable nations further into debt as climate-related weather events increase in their severity.
Could you join the Relay to COP26? You can sign up to walk or host people along the route, organise local events and be part of the campaigning team. More information is available at yccn.uk or by emailing hello@yccn.uk