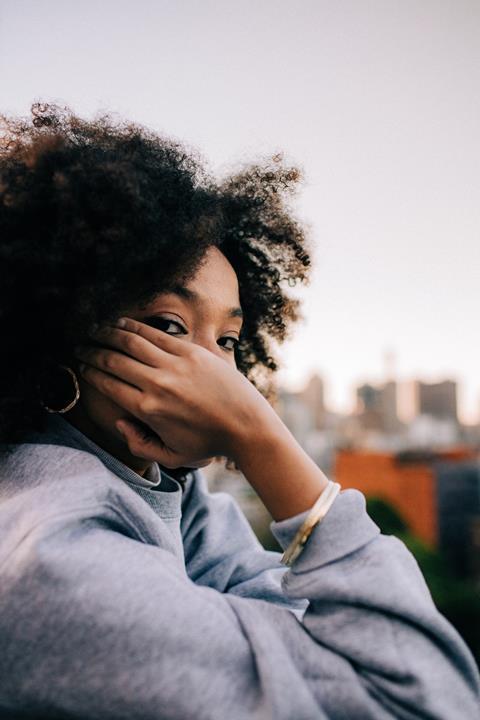 We are at the start of a new year, and yet the sadly all-too-familiar message of staying at home to protect lives is ringing in our ears. This is not what we expected – even when the pandemic was seemingly at its height back in April 2020, we thought that the experts would get on top of it by the summer and all would go back to 'normal'. And yet things have turned out very differently, and many of us are struggling.
Please hear me when I write this: it is OK if you are struggling. It would be quite abnormal not to have been affected. Personally, as you may have read in the November 2020 issue of Woman Alive, last year started with my mum dying. I barely had time to process that before I was scrambling around, helping my pastor husband with online church. And just yesterday we heard that his uncle had died.
I also really struggled when we were told about the added restrictions before Christmas. It meant I couldn't be with my dad and sister for our first Christmas, and Dad's first wedding anniversary, without Mum.
My story is not unique – many of us have faced deep losses in the last year, whether losing loved ones, jobs, our freedoms, the chance to hug our loved ones… The situation around the world is heartbreaking. I recognise that some simply have to keep focused and work at an alarmingly pressurised rate, while others are grappling acute loneliness as they are stuck at home alone.
I have wrestled deeply with all sorts of emotions in the past year, at times with very little space to process what has been going on for us as a family, as well as what those we support have been facing. But there have been some nuggets that God has revealed to me that I have clung to, and which have offered me comfort.
That is why I felt compelled to write the material for an online retreat (which I did over the Christmas break). I believe we all need time and space to process the enormity of what we have been through, and our own individual emotional responses. One of my passions is creating safe spaces for people to be honest with one another – and with God. This retreat will be a safe space for one-on-one communication with God (there is no direct interaction with anyone else).
So, on the morning of 23 January I will be facilitating a two-hour online retreat via Zoom. I will share a few reflections, but there will be plenty of time for people to sit with their heavenly Father, be honest with him and allow him to minister to them. If you are interested, but unable to attend on that day or time, the recording and accompanying material I have created will be sent to anyone who purchases a ticket.
I do hope that those who engage with the Walking with Jesus through disappointment and loss online retreat find it a useful way to begin processing their emotions with God.
Claire Musters is an author, speaker and editor. Her latest books include Taking Off the Mask (Authentic) and the 30-day devotional Every Day Insights: Disappointment and Loss (Waverley Abbey Resources).
Photo by Ralph Rabago from Pexels