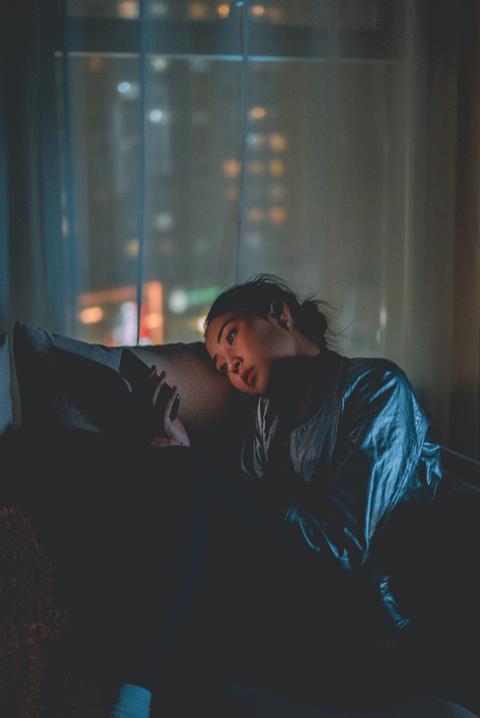 I'm the first to admit that I prefer to post celebratory and glorious moments on social media. My Facebook account is devoid of rants, lament and ordinary days. It's not with deliberate intent to deceive the world; rather a childlike desire to shout about the good bits. I presume everyone gathers that, between the birthdays and the high-fives I, like everyone else, grieve the loss of a loved one, gain weight, feel lonely, get disappointed and feel confused at times.
Unfortunately, amnesia kicks in as I scroll through other people's wedding snaps, house refurbs, parties I wasn't invited to and filtered pics, and I forget that they too are innocently publicising their best bits. As US Pastor Steven Furtick put it: "One reason we struggle with insecurity is because we're comparing our behind-the-scenes with everyone else's highlight reel." If comparison doesn't spur us on, it usually cuts someone down. Someone is lessened in the process.
Longing to be seen
As a 45-year-old I have not been raised on a .com diet. I am not knowingly trying to manipulate, boast or be boosted via my postings…or at least I didn't think I was. Until the other day when I uploaded a birthday snap onto my page and found myself checking and rechecking endlessly to see how many had given it the thumbs up. Eek. Awkward. I do want to be liked, even if only virtually.
We all have a healthy hunger to be seen, known, loved and valued. It's hard-wired in us. The trick is to ensure that the 'you are!' signal be received loud and clear from God, so that all other messengers don't mark us. I don't know about you but I experience frequent signal failure. My greatest source of interference has been singleness – not being seen, known, loved and valued by a fella who has put a ring on my finger. Despite God's generosity in every other ambit of life, all too frequently I manage to come to the conclusion that I am unseen, unknown, unloved and side-lined.
The joy of friendship
What lifts me, though, is when I notice that in true friendships, open talk about our weak spots generates deeper trust. Freedom to say that I can't fit into those jeans or don't have plans for the Bank Holiday weekend is met with understanding and love. This in turn comforts me and strengthens me to give the diet another go or be brave and initiate a gathering. Face to face relationships remind me that the abundant life promised by Jesus includes everything from heaven to hell. After all, his did. We sorrow at the debt and the cancer diagnosis. We delight at the job promotion and publishing deal. We are unnerved by uncertainty and risk. We are encouraged by the opportunity and progress.
Remembering who we are
If, as Theodore Roosevelt once said, "Comparison is the thief of joy", then we are presented with an invitation: to fiercely preserve our joy. I have experimented with some security systems and have concluded as follows:
Gratitude works wonders. Thankfulness for the life I do have is a highly effective self-pity repellent and fends off the need to compare.
Celebrating creates joy. No matter how small the win, or whose it is, marking it with celebration is like lighting a fire in a grate. It changes the look and the feel of things.
Contentment is a miraculous gift. Asking God for this gift is like receiving a life insurance policy against joy-theft. He empowers us to embrace the life that is ours.
Social media certainly has its glory and its shame. Let's not let it control our wellbeing, nor define our value. I am who I am and you are who you are. Let's keep it that way. God deemed us 'very good' at creation and post-resurrection we are upgraded to being his beloved children.
Now that's worth celebrating.
#Blessed
Lindsay Macdonald is currently a student at Bethel School of Supernatural Ministry in Redding, California. She was previously an associate pastor, a YWAM missionary in Chile and a Secondary School Modern Languages teacher. She's hoping writing will become her next chapter.
This was first published in an earlier edition of Woman Alive. Our recent September issue focuses on image and our perception of beauty. Click here to buy a copy.
Photo by mikoto.raw from Pexels