Rachael Cottle offers the lowdown on the best apps for Christian women.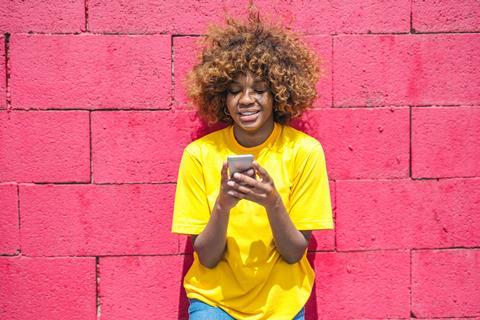 I think we can all agree that these days, there's an app for everything. That means that we've got to sift through the vast offering to decide what will take up precious megabytes on our devices. I have been trying out some Christian apps that I think should be on every Christian woman's smart phone.
If you're looking to re-organise your home screen, here are ten apps that I think should make the cut…
Woman Alive
Of course! The excellent smartphone companion to this platform.
Read every article published in the print magazine including content on life lessons, career advice, notes on feminism, pop culture and inspiring testimonies.
She Reads Truth
The She Reads Truth app is perfect if you are wanting to expand on your daily reading. Alongside the Bible, they offer a wide range of study plans to suit every woman.
Ranging from free - £3.99. Get it here.
First 5
Developed by the women at Proverbs 31 ministries, the First 5 app offers daily devotionals aimed to take the first 5 minutes of your day. There are also additional study plans available for you to go deeper.
Free. Get it here.
Beloved Women
Beloved Women is great if you prefer to listen to or watch videos rather than read. They have a varied catalogue of inspirational clips, including short devotionals and full courses.
You can access some of their content for free or sign up to a subscription for £12.49/month or £108.99/year. These all come with a 7-day free trial. Get it here.
Bible.is
Covering 2017 languages and 243 countries, Bible.is has an audio Bible for everyone. This app is perfect for listening to scirpture on the go. As well as the many different translations of the Bible, they also have a selection of study plans and films.
Free. Get it here.
Prayer: A Daily Prayer Journal
This app is what you need if you are looking for a space to log your prayers or journal entries. Its simple design has a section for each of your prayers, answers, and journaling; and some scripture inspirations if you're in need of some guidance.
Free. Get it here.
Every Moment Holy
This is my top recommendation for any fellow liturgy lovers. Every Moment Holy offers a daily liturgy quote on top of a selection of liturgy for specific situations.
The app is free, but you can also purchase their books for £19.95 or some extra liturgy for £3.99-£7.99. Get it here.
Glorify
Glorify is a great app if you want everything in one place. With daily worship including a quote, passage, devotional, and prayer as well as audio resources, the Bible, and prayer journaling.
Basic use is free or get Glorify+ for £6.99/month with a 3-day free trial. Get it here.
Abide
The best thing about Abide's audio resources are the sleep stories and meditations. Each day they give you a 'Mornings with Jesus' recording, a daily meditation, and a sleep story to listen to.
The free version has limited access. A premium subscription costs £39.99/year with a 7-day free trial. Get it here.
Echo Prayer
The Echo Prayer apps main feature is to help you regularly pray and keep track of your prayer life. A great addition is the ability to join groups and follow churches and organisations to pray with others.
Free or £14.99/year for Echo+. Get it here.
The Daily Grace Co.
For women looking for bible studies and community this is the app for you. On top of the daily scripture and catalogue of blogs and study plans, The Daily Grace Co. offers connection to a community of women through their share wall and daily posts.
Get it here.
I hope with whichever of these apps you choose to download that your relationship with God will grow stronger and deeper through spending more time with him.

Rachael is London-based actor who's a big fan of Jesus. You will also find her dipping her toe into presenting, writing and public speaking, usually discussing the trials facing Christians in their 20s. You can connect with her on Instagram @rachael.cottleofficial.
View full Profile