Marcia Dixon explores how the black Pentecostal Church has encouraged women to step into all the roles God has for them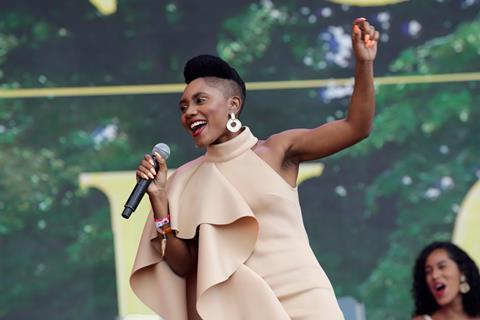 There's a saying black preachers used to commonly use in their sermons: "If it wasn't for the Lord where would we be", and this is how many women feel about the Black Pentecostal Church and their role within it.
Pentecostal churches have provided women with a shelter from the storms of life, a lifeline when they felt overwhelmed with life's problems, hope when all hope was lost, and a renewed sense of purpose because they have been saved and called to do God's will.
Ever since the day I became a Christian at the age of 15 it's been evident to me that it is possible for women to occupy a multiplicity of roles within the Pentecostal Church; whether in traditional roles, cooking food to be served at major meetings, more leadership-based roles such as heading up church departments and ministries, or serving as evangelists, teachers, pastors and, in a few cases, as bishops.
Don't get me wrong. There are a few people within Pentecostal churches who believe that women shouldn't lead, preach or teach – and they certainly make their voices and arguments known. However, black women have pushed on regardless because they believe, as Paul stated: "If God is for us who can be against us?" (Romans 8:31).
Strong role models
During my early years as a Christian, I attended the New Testament Assembly in Leyton, east London, which was led by the late Pastor Io Smith, a church leader who is still spoken about in revered tones.
The church she led was one of the largest in the denomination she was part of, and alongside being renowned for her leadership skills, she also was an evangelist, led missions, was active in her local community and networked with Christians across the denominational and racial spectrum. She even set up a school in Ghana that bears her name.
I felt led by the Holy Spirit to set up an event where women could learn the practicalities of running and growing their ministries
Other women of note that have inspired me include the late Pastor Amy Williams. This mother of nine – yes you read that right – felt called by the Lord at the age of 40 to start Chosen for Christ Ministries in 1970. It is one of the oldest Pentecostal churches in Hanwell, west London and Pastor Williams continued to preach and lead Bible studies up until her 90s.
There are numerous women whose roots are in the Black Pentecostal Church who have well-respected preaching ministries – women like Rev Celia Apeagyei-Collins, founder of the Rehoboth Foundation, Karen Allen of God's Girl and New Testament Church of God evangelist Sharon Miller. They preach to people of all races, across the UK, online and in person, internationally and are also active in Christian media.
Music plays a major role in Black Pentecostal churches – and there are women who are in demand to sing in churches and at secular events too. Lurine Cato MBE, for example, is regularly asked to sing at key church events across the UK and abroad. In 2017 she was a guest vocalist with the B Positive Choir, who were finalists of Britain's God Talent. Lurine has also sung in front of royalty.
Following God's lead
Pentecostal churches teach that God has gifted his followers to be labourers in his kingdom and that his spiritual gifts – listed in 1 Corinthians 12 – and church roles outlined Ephesians 4:11-12 are for both men and women. Women have taken these scriptures to heart.
Women within black Pentecostal churches don't necessarily seek titles in order to do God's work. Most women focus on developing a relationship with God through prayer, worship and Bible study and if, in the process, they feel God is inspiring them to lead, preach, teach, encourage and support others, show mercy or even be a listening ear to those in need, they believe and trust that God will create opportunities for them to do so.
This was the case for me in 2015. I felt led by the Holy Spirit to set up an event where women could learn the practicalities of running and growing their ministries. This led to the birth of the Destined to Soar women's ministry breakfast. God literally provided everything I needed to make it a success and the first breakfast was sold out! The breakfasts were then held every quarter up until the pandemic and were attended by pastors, pastors wives and ministers in training. As word about the breakfasts spread, business owners and professionals attended too. And when I meet former Destined to Soar breakfast attendees, they often share how much it helped them personally, spiritually and professionally.
Women in Britain's black Pentecostal churches are doers. And to paraphrase a quote by the late Corrie Ten Boom, a Dutch writer and public speaker, through faith these women "see the invisible, believe the unbelievable and receive the impossible". In having this belief, they have been able to contribute fully to the life and teaching ministry of the Church, fulfil their potential and leave an indelible mark on the lives of the countless people they encounter. Long may that continue.

Marcia Dixon MBE is one of the most well-known PR specialists within Britain's black church community and runs an MD Public Relations. In October 2020 Marcia was listed in the Queen's Birthday Honour's List and awarded an MBE for services to Inter Faith Relations. She is also a columnist with The Voice, Britain's best-selling black newspaper and Keep The Faith, Britain's leading magazine about the black faith community.
View full Profile