Sometimes we all need a break. Here, writer Rachael Cottle runs through the best UK Christian retreats for women this year.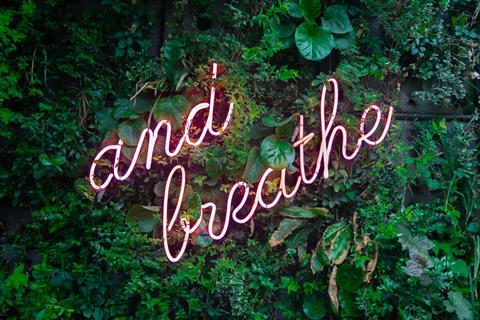 If you are anything like me the fact that we are nearly halfway through the year has come as a bit of a shock. Summer is approaching and holidays are very definitely on their way. If you are looking for some time and space to spend with the Lord, or you've got extra annual leave (lucky you), here are some Christian retreats in the UK that are worth a look.
Lee Abbey Christian community
Positioned in the beautiful landscape of Devon, Lee Abbey provides a variety of retreats and away days. Some retreats are organised by the Lee Abbey team and others by visiting speakers.
Priced from £170 - £630, depending on length of retreat and type of room. Day visits range from £20-£40.
View their 2023 programme here.
Stanton House
Across the year Stanton House is offering four "Making Space" retreats. Lead by Ruth Traynar, they are designed to invite people to deepen their relationship with God through prayer and reflection. These are priced at £255.
While they also have a "Taking Time" day on the 12th August. Lizzy Spight will lead the day, exploring your connection with God through movement. The day costs £55.
Stanton house is situated in Oxfordshire.
To find out more click here.
The Society of Sisters of Bethany
If solace is what you are looking for, then a quiet day or retreat with The Society of Sisters of Bethany might just do the trick. Located in Southsea. Donation suggestions are recommended up to £35.
Read more here.
Minsteracres
This little sanctury offers both individual and collaborative retreats embedded in prayer, hospitality and the environment. Their theme for 2023 is "Behold, I am making all things new!" (Rev.21:5).
They are based in County Durham. The retreat they offer cost from £15 - £650 depending on length and involvement.
Head to their website to review their programme or enquire about individual retreats here.
Ellel Ministries
With four separate sites across England and Scotland and a wide range of retreats, Ellel ministries is likely to meet your retreat needs. Their breaks vary in length and price. One retreat I would love to highlight is the "Redeeming womanhood" week. Across five days, women spend time in teaching, fellowship, creative workshops, rest and personal ministry.
This retreat costs between £245 and £545 depending on the accommodation option you choose and includes all your food and drink through the week too. You can find out more here.
While details of their many other retreats is available here.
This is just a small selection of places to go and soak in God's presence. There are many different options including at home/online courses, pilgrimages abroad and day trips run by many other Christian organisations. If none of these grab your attention, then why not book a night or two away for yourself? Take some time dive into scripture, prayer, and worship, and see what God has to say. "Come with me by yourselves to a quiet place and get some rest." Mark 6:31.

Rachael is London-based actor who's a big fan of Jesus. You will also find her dipping her toe into presenting, writing and public speaking, usually discussing the trials facing Christians in their 20s. You can connect with her on Instagram @rachael.cottleofficial.
View full Profile