After three years of lonliness and feeling she had no value, Becky Merriman took a job as a connector with the YMCA. Now she helps others rediscover their self-worth and find community.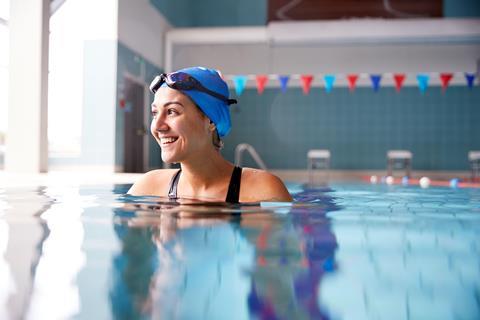 I lived alone. In a rural area. For three years. I was the youngest person in my church by twenty years. As the loneliness gradually began to sink in, I lost all motivation to get up and out. For three years I felt like I had no value or worth.
My life is very different now. I love my job with YMCA Exeter, and I get to work alongside amazing people. But the thing I love most is connecting with the people I support. My role as a community connector is all about chatting to people who long to have community in their life and then working alongside them to find opportunities that will be perfect for what they need.
I lost all motivation to get up and out. For three years I felt like I had no value or worth.
Some people just need support for a few weeks. One person I worked with wanted to start swimming but struggled to pluck up the courage to go swimming by herself. I went with her for the first time and now she's fine - going by herself every week. Other people I can support for up to two years.
With each person, I feel so proud when they manage to break through their feelings of isolation and loneliness. I've found that most people I support just need someone to say: 'I believe in you, and you can do it'. It's the best feeling in the world when you see them come out of their shell.
A lot of the people I support are weighed down under heavy expectations. They feel like they need to be out meeting people. They need to be productive with their time. They need to be involved in lots of social things. They let these expectations determine their self-worth, and then in times of isolation they can completely begin to lose their value. I believe my job is to show them God's love by showing each person what they're worth.
I've found that most people I support just need someone to say: 'I believe in you, and you can do it'.
If you're struggling with loneliness in this season, here are some tips to help build confidence and self-worth:
Don't be too hard on yourself. Try to remove yourself from the expectation that you need to be doing things and meeting people - sometimes you need to allow yourself time to rest. If you simply get up in the day and have a shower, consider that an achievement. Yes, even if it's by 3pm!
Rediscover fun things. When did you last try your hand at a puzzle? Whether you're isolating due to health or simply find it difficult to be social, puzzles can be incredibly rewarding and relaxing.
Find your support system. Sometimes the hardest part can be knowing who to turn to when you feel alone. It's ok to say you need help. Is there a friend, a neighbour, a family member you could talk to?
Exercise in your own way. If you're stuck at home and have had enough of YouTube aerobics, why not order some glow sticks, switch off the lights, turn up the music and have a dance party.
Find a local volunteering opportunity. If your circumstances allow it, volunteering can be a wonderful way to meet new people and begin to build a community. Take a look at Do-it.org to find an opportunity near you.
Community Connecting is a city wide, multi-agency project delivered under the umbrella of Wellbeing Exeter. It utilises a community based, social prescribing model to support and assist those individuals who are feeling isolated, disconnected and lonely.

Becky Merriman, a professional connector for YMCA Exeter, helps lonely people find community. Here she shares her own experience of facing loneliness and her love of supporting people who are feeling disconnected and alone.
View full Profile