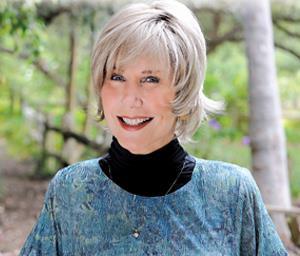 Seek a deeper healing
Many of us seek relief from illness or disability, but suffering can yield precious things, says Joni Eareckson Tada
Earlier today a man in a wheelchair knocked on my office door and asked if we could talk. I never turn down a fellow wheelchair user, so I welcomed him in. His name was Eugene, and this handsome paraplegic was injured in a collision on a basketball court, five years ago. He had tough questions about miraculous healing. "I have prayed and prayed, but I'm still paralysed," he said, gesturing to his helpless legs.
It was curious that he should be asking me such a question – after all, I'm paralysed, too! But after we conversed for a while, it was clear Eugene was interested in a different kind of healing. A deeper healing.
If God chooses not to heal an individual, his reasons are always good. The pages of Scripture teem with good things that can come from suffering. Pain and discomfort get our minds off the temporary things of this world and force us to think about God (2 Corinthians 4:16-18). Suffering drives us into his Word (Psalm 119:71).
What's more, trials knock us off our proud pedestals and get us relying on God (2 Corinthians 12:7). When we have to depend on the Lord to get us through each hour, we really get to know him (2 Corinthians 1:9). Problems give us the chance to praise God even when it's hard – it also proves to us the depth or shallowness of our own commitment to him. Sometimes sickness serves as God's chastiser to wake us from our sin (Psalm 119:67). Often, God uses suffering to help us relate to others who are struggling (2 Corinthians 1:3-4). And the list goes on.
"I sometimes shudder to think where I would be today had I not broken my neck," I told Eugene. "I could not see at first why God would allow it – how quadriplegia could be his will – but I sure understand now." God has received much more glory through my paralysis than through my health (you'll never know how rich that makes me feel)!
I prayed for healing, but God gave me something more precious: a love for his Son. He gave me endurance, perseverance and long-suffering. He gave me trust in the Father's will, and compassion toward others whose afflictions are far greater than mine. I didn't learn to walk, but I learned to wait. I was not given the ability to run, but God gave me rest. Eugene was smiling by the end of our time together and, as he turned to leave, I prayed God will do the same in his life.
Will God give you health? Or healing from cancer, dementia, or migraine headaches? Perhaps, yes. But then again, God may give you just what John 16:24 says. He will give – joy, joy that you might be complete… whatever your circumstances.
+ Joni Eareckson Tada is an advocate for disabled people and partners with the UK organisation Through the Roof