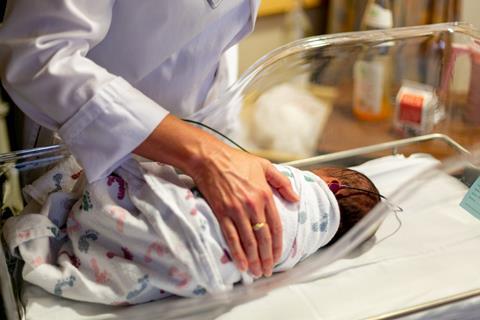 If your gift is to encourage others, be encouraging. If it is giving, give generously. If God has given you leadership ability, take the responsibility seriously. And if you have a gift for showing kindness to others, do it gladly.
—Romans 12.8 (NLT)
Seeing people who have what you have just lost can be brutal, and after Annie died, I seemed to see pregnant women everywhere. One day I saw a pregnant woman on the train, and before I could turn away in sadness, I felt a nudge to pray for her. It seemed ridiculous, and I genuinely wondered whether God had the right person. But I felt six words come into my head, clear and strong: God bless you and your baby. I think I might have cried the first time I said it silently, and after that, every time I saw a pregnant woman I felt the nudge to say it again, so I did.
Reading this scripture in Romans in isolation sounds like a nice and kind thing to do – 'If your gift is to encourage others, be encouraging. If it is giving, give generously'– but in my NLT Bible, this chapter is headed with the words 'A Living Sacrifice to God'. I realised that it's all very well being encouraging and kind to others when you're in a good place, but when you're not and you still have to do it – well, then it definitely becomes a sacrifice.
My blessing of pregnant women continued until I did it almost without thinking. Once I walked up to a woman in Pret and told her I hoped she had a really safe birth and healthy baby. She looked at me in surprise, but her thanks was so heartfelt I wondered if my words might have meant more than I realised. It's so easy for bitterness to take root when we long for something and don't get it. In this season, God revealed to me my gift, and my obedience was rewarded because praying for strangers helped to keep my heart soft and that's exactly how he wants my heart to be.
What does your season look like right now? In my experience it's easy to be outwardly focused when things are going well for us, but not so much when we're lying on the sofa for days at a time, eating leftover Deliveroo. But this could be a time when you have a gift to share with someone else, and refocusing your energy could be the thing that gets you back on your feet.
This is an extract from Tola-Doll Fisher's recently published book, Still Standing – 100 Lessons From An 'Unsuccessful' Life. Buy the book on Amazon for the print or electronic version or here directly from the publishers (SPCK). The audio book will be released at the end of October.
This week is Baby Loss Awareness Week. Find out more about the initiative supported by charity SANDS (Stillbirth & neonatal death charity) including how to get support if you have been affected. #BLAW2020
Photo by Solen Feyissa on Unsplash

Tola-Doll Fisher is the creative director and editor of the Premier Woman Alive brand. Tola is also the author of 'Still Standing -100 Lessons From An 'Unsuccessful' Life' (SPCK).
View full Profile