Marcia Dixon explains the Christian narrative within this term and reflects on why many are rejecting it today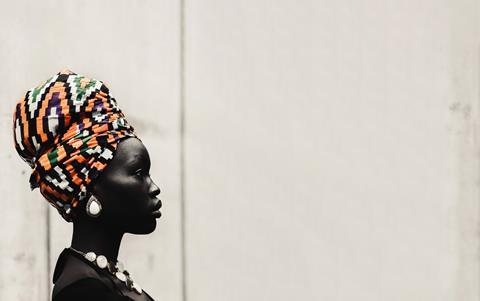 When someone says the words 'strong black woman' what comes to mind? For me the phrase denotes a woman of either Caribbean, African or African-American descent who is resourceful, speaks her mind, is educated, successful, fearless, resilient and has a desire to help others. She also has great faith.
Many of these qualities were evident in the women I was surrounded by as a child – my mother and her circle of friends, who were wives, mothers and workers.
Innumerable women I've met on my Christian journey also possessed these characteristics. My first pastor, the late Rev Io Smith, not only led a church, but was also a preacher, evangelist, ecumenist, founded community projects and led missions to the Caribbean and Africa – all while raising a family.
Black women suffered greatly during slavery…they could be physically and sexually abused by their slave masters
I've had the privilege, too, of interviewing women who became 'strong' after leaving behind lives filled with trauma to become Christians. One woman I interviewed came to Christ as an emotionally broken single parent. She now runs a ministry for deaf people and is a pastor's wife. Another woman was a victim of domestic violence who occasionally entered a mental health hospital to get respite from her abusive home environment. Now a Christian, she enjoys a high-flying, award-winning career, has established a ministry for lone parents in her church and founded a charity for trafficked women.
Being strong in God
In my mind being strong is not a bad thing. The Bible is filled with admonitions for both men and women to be strong. Scriptures that come to mind include:
"Finally, be strong in the Lord and in his mighty power. Put on the full armour of God, so that you can take your stand against the devil's schemes" (Ephesians 6:10-11).
"I can do all this through him who gives me strength." (Philippians 4:13).
"The Lord is my light and my salvation; whom shall I fear? The Lord is the strength of my life; of whom shall I be afraid?" (Psalm 27:1, KJV).
The history of the 'strong black woman' trope
While I have little issue with the 'strong black woman' trope that exists within Western culture, there are many who do. This may be due to its emergence being rooted in the 400-year history of the enslavement of Africans who were taken to North America and the Caribbean.
This trope was first typified by the 'black mammy' or house negro figure; describing women who worked in their slave owners home and carried out house duties, including looking after their master's children, as well as their own and other slave children. In addition, they were often the first person other slaves turned to when they needed advice, support or encouragement.
Women shouldn't be ashamed of their strength
Black women suffered greatly during slavery. If they weren't house slaves, they carried out unpaid, back-breaking work on plantation land. And they had no control over their lives.
Aside from having to work hard, they could be physically and sexually abused by their slave masters; their children could be taken from them and sold at any time. They were unable to marry the fathers of their children – who could also be sold and sent to another plantation.
Following the abolition of slavery (1833 in Britain, 1865 in America) black women, particularly those in the US and the Caribbean, battled against racism in their fight to build a better life for themselves and their families.
Courageous women past and present
Today, black culture celebrates women who showed exceptional bravery in the fight against slavery and oppression.
Harriet Tubman was an acclaimed 19th-century American abolitionist. She helped many individuals escape slavery. Such is the revere in which she is held, Hollywood recently made a film about her life (Harriet).
Queen Nanny of the Maroons led a community of Jamaican Maroons (escaped slaves) during the 18th century who fought a successful guerrilla war against British colonialists for several years in the hills of Jamaica.
Modern women of note that could be described as strong black women include Rosa Parks, the inspiration behind the Montgomery Bus Boycott led by civil rights leader Martin Luther Jr and British racial justice campaigner Doreen Lawrence, the Baroness Lawrence of Clarendon.
Faith in God has proven particularly important for black women over the centuries as it has provided them with comfort, hope and the moral fortitude needed to endure their suffering and painful experiences. It's where they derived their strength.
Rejecting the stereotype
I remember a time during the 1990s and early 2000s when the woman described in Proverbs 31 became the archetype black Christian women wanted to emulate. Almost every single women's ministry event I attended during that time encouraged Christian women to be a Proverbs 31 woman – which, on reflection, was the black strong woman personified in scripture.
In recent years there has been a backlash against the term 'strong black woman' from the younger generation and some older women too. It's now deemed as a one-dimensional archetype, unrepresentative of the complexities, vulnerability or femininity also inherent within black women.
This stereotype has obscured the fact that rates of depression are high amongst black women. They are also more likely to suffer from illnesses such as diabetes and high blood pressure, often caused by stress and the impact of racism. And because the strong black woman is viewed as all-knowing and strong, there's little room for black women to confess their mistakes, concerns, ask for help or be vulnerable
Young black women want to embrace what's been described as the 'soft life' – a term that became popular during the pandemic. It calls on women to reject the hard life, a life characterised by aggressively pursuing career goals and selflessly serving others, and, instead, adopt a life free from stress and worry.
While these soft life goals are understandable, and admirable – who doesn't want peace and the opportunity to step back from being consumed by selfish ambition or driven by materialism? – women shouldn't be ashamed of their strength.
Women of all races and nationalities can, and should, derive their strength from God's word. In doing so, they can be strong but also be the feminine, nurturing and confident human beings God has called them to be. There is nothing wrong with being strong.

Marcia Dixon MBE is one of the most well-known PR specialists within Britain's black church community and runs an MD Public Relations. In October 2020 Marcia was listed in the Queen's Birthday Honour's List and awarded an MBE for services to Inter Faith Relations. She is also a columnist with The Voice, Britain's best-selling black newspaper and Keep The Faith, Britain's leading magazine about the black faith community.
View full Profile