Ali Lawrence spoke to Liz Yelling about her journey from the Olympics Games to faith in Jesus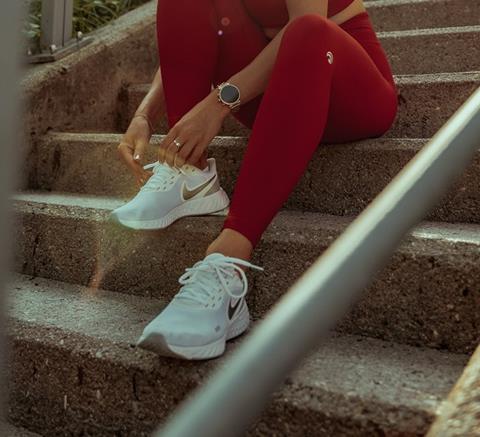 When Liz Yelling crossed the finish line of the Beijing Olympics in 2008, it marked the end of her career as an elite athlete. Having started running at the age of nine, Liz went on to compete at two Olympic Games (Athens in 2004 and Beijing in 2008) and she became a Commonwealth Games bronze medallist in 2006. She still holds the women's course records for the Bath and Reading half-marathons. But it was retiring from competitive running so that she could start a family that allowed Liz to slow down the pace and start her journey to faith.
"Being an elite athlete is quite a selfish pursuit because you're doing something very much for yourself. It takes up a lot of time and you don't have much headspace for anything else, especially when you're travelling around the world and competing all the time."
Making Christian friends
Liz and her husband Martin, also a successful athlete and founder of the charity Stormbreak, welcomed their baby daughter Ruby in 2009. By then, they had moved from Loughborough to Dorset. They soon became good friends with a Christian couple called Donna and Matt who were actively involved in church life, and it was through this friendship that Liz had the opportunity to explore Christianity and put behind her the misconceptions she had built up.
"I didn't grow up in a Christian family so I had no previous experience of the church other than attending at Christmas. I had preconceived ideas about what church was like; I thought it was all quite weird and strange. I don't know where that came from but I think it was based on ignorance and lack of understanding.
"It was through spending time with Donna and Matt that I was able to talk openly and ask really honest questions about what they believed. I respected them and they were obviously intelligent people, which shattered my misbelief that Christians were somehow brainwashed. These people were making informed decisions to love and follow Jesus. It opened my mind to the possibility that there really was a God."
Being an elite athlete is quite a selfish pursuit because you're doing something very much for yourself
Faith journey
It was clear to Liz that God was calling her toward him, but it took another few years before she was ready to make a commitment. "It was a real journey for me. We had a busy family life, with our twin boys arriving in 2012, so it took time to learn everything I felt like I needed to. I also felt like I wasn't good enough, that I needed to have all these things in place before I could be accepted by God.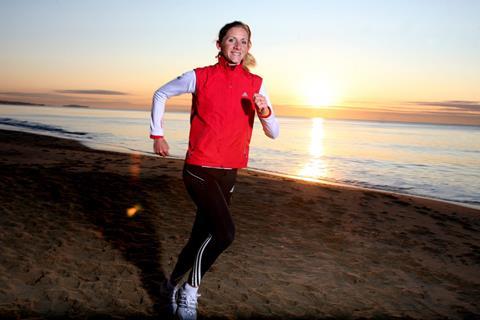 "We started going to a local church when the boys were about twelve months old. I was still unsure what to expect but we were so welcomed by people of all ages and I soon felt really connected to a lot of the preaches. I loved all the singing; it just felt really freeing.
"Some people experience a magnificent lightning bolt moment where they have an apparition or something miraculous happens that leads them to faith, but for me it wasn't really like that. It was a more gradual process. It was during a Christianity Explored course run by the church when I realised that actually Jesus is very accepting of me. It was at this time that all of the Christian values I had come to learn about felt like they already fitted in my heart and it all seemed to make sense. In 2019 I got baptised after more than five years of attending church."
Knowing God's guidance
Looking back to some difficult times in her past, Liz can now see where God was at work in her life, long before she knew him.
"My life hasn't taken a really smooth path; my parents divorced when I was eleven and I went to live with my dad. It wasn't until I was in my 20s that I found out he wasn't my biological father, whom I actually went on to meet a few years later. My parents splitting up and deciding who I wanted to live with was a really challenging time, but as a child I was always able to make really sound decisions. I often felt I was being looked after by something greater, like someone had been guiding my path. I used to put it down to luck, but now I can see it was God; he always knew I would come to him eventually."
Along with Martin, Liz runs Yelling Performance, a sports coaching consultancy that supports runners of all abilities to achieve their own personal goals. Liz's approach to coaching her clients is strengthened by her faith.
"Sometimes there can be a real power struggle with coaching athletes. Some coaches can become very possessive over their clients and feel let down when the client doesn't want to be coached any more. But for me it's about enabling my clients to make the right decision for them and helping them to get their life in balance. Having faith teaches you not to be the boss of it all."
In 2018, after a lifelong passion for art and design, Liz started Two Birds Interior Design along with her friend and business partner Lesley Hobson. As with coaching, Liz takes her lead in how to run the business from God.
"I've had some situations where clients have been quite difficult and I haven't been sure how to respond. It can be easy, and sometimes justified, to point the finger elsewhere, but each time I've prayed and gone to God to work it out. Lesley and I agree to take full responsibility for any problems that arise, regardless of who is at fault, and it's been amazing to see God work to make the outcome so positive for us and the client. He has definitely given me the courage to always do the right thing."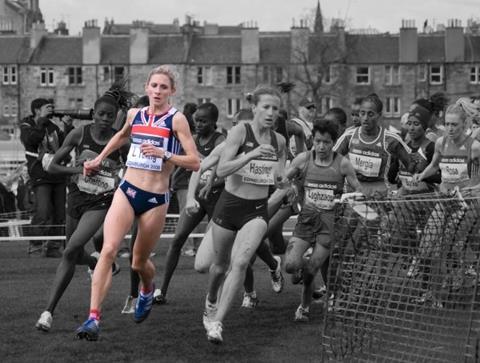 Despite having two businesses competing for her time, Liz makes sure that her husband and three children are now her main focus, and acknowledges that God is the one who helps her to maintain a good balance when life gets busy.
My life hasn't taken a really smooth path
"It was always my agenda after my career to focus on my family. Having God in our lives helps us to keep things in perspective and develop clear boundaries so that we can make time for each other. Being Christians has definitely strengthened Martin and I as a couple, which enables us to be strong for our children even when we have lots of things going on in life.
"Right now, I'm really thankful to God for everything we have. I'm grateful to be healthy, and for being able to enjoy my children; I relish the time I spend with them. God has taught me to do that, to really enjoy each and every moment that I'm in."
FURTHER INFORMATION
• For information on the sports coaching offered by Liz and Martin visit yellingperformance.com
• To find out more about Two Birds Interior Design see Facebook and Instagram.
• Stormbreak aims to improve children's mental health through movement: stormbreak.org.uk
• For more information on Christianity Explored, including how to run or attend a course near you, visit: christianityexplored.org
• Liz Yelling has also written The Woman's Guide to Running (Hamlyn).