Would you walk 1,200 miles to get people talking about the environmental and financial implications of climate change? That's exactly what Rachel Mander and a team from Young Christian Climate Network (YCCN) did ahead of the all-important Glasgow summit
World leaders are currently meeting in Glasgow for UN climate change conference COP26 (31 October 2021 to Fri 12 November). A group of us spent last week walking the final 60 miles of a 1,200-mile pilgrimage – the Relay to COP26, organised by YCCN – to arrive before the conference began. The Relay itself started in Cornwall just after the G7 in June.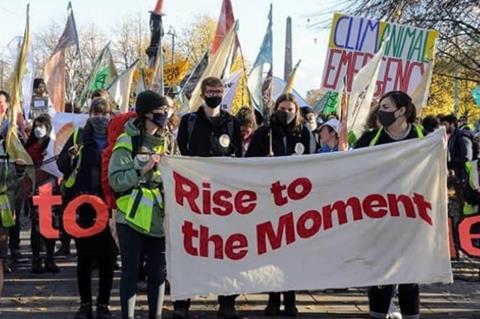 The financial implications of climate change
You may be wondering why we spent 20 weeks walking across the UK. We did so as an act of faith, as a way of journeying in prayer about the decisions that will be made during the two-week conference, and for the people and places most affected by climate change.
Presently, there is no internationally agreed mechanism for financial support when countries suffer the effects of climate change, so they are left to pay for any loss and damage suffered themselves. If they can't pay, they take on further debt. Given that many of the most climate-vulnerable nations are already in 'debt distress' following the COVID-19 pandemic, and with the consequences of climate change becoming more frequent and more severe, this will rapidly increase global inequality within our lifetimes.
We know that the scale of the challenge in these two weeks is huge. Back in 2015, 195 countries signed up to the Paris Agreement to limit global warming to two degrees, with a view to limiting it to 1.5 degrees. However, the plans the participating countries have put forward do not align with this goal. Countries would need to double their efforts to achieve the two-degree limit, and would need to see a fivefold increase to limit warming to 1.5 degrees.
Rising to the moment
We saw God's faithfulness and provision in action on the road to Glasgow. We had lots of conversation along our way, talking with churches, young people, councillors and MPs about the need for decision-makers to 'Rise to the Moment' at COP26 if we're to achieve outcomes that will fairly distribute the costs of climate change in the decades to come. Around 2,500 joined us along the route, and many more came along to events and followed us on social media.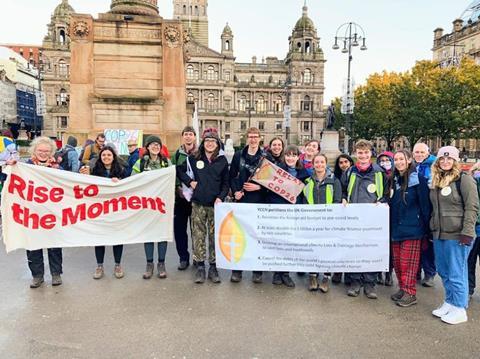 While we may have arrived for now, we know there's still a long way to go. Please pray for the negotiations over the coming weeks, and pray for just decisions to be made that will prevent countries from being pushed further into debt because of climate change.
You can watch YCCN's arrival service here as well as an interview on BBC One's Songs of Praise on Sunday 7 November from 1.15pm.

Rachel Mander works as faith outreach officer for Hope for the Future, COP26 liaison lead for Faith for the Climate and theology and churches officer for A Rocha International.
View full Profile