Did you put 'do more reading' on your 2022 goals list? Well help is at hand as publisher and fiction writer Elizabeth Neep highlights the ten books she is eagerly anticipating this year.
The Visa, Lizzie O'Hagan (3 March 2022, Headline Review)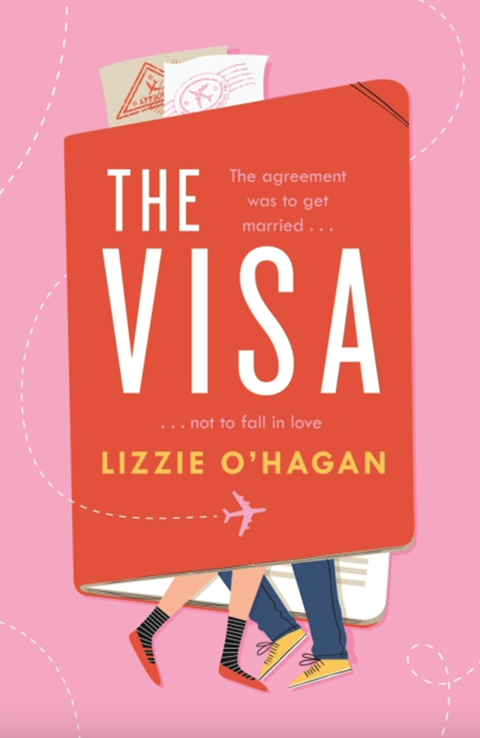 Switching perspectives between Maya – an ardent feminist who doesn't believe in marriage – and Jack, a commitment-phobe who has never taken a girl on a third date, this novel explores what happens when two old friends get married for a visa. Tension, romance, and confessions ensue. And I have a confession of my own. I actually wrote this novel under my pseudonym.
The Story of You, Ian Morgan Cron (January 2022, Form)
From Myers Briggs to Strength Finders, personality tests seem to be a bit like marmite. For me personally, I have found the Enneagram a helpful tool in better understanding how I relate to other people and this book, more than any I have read before, helps readers to do just that.
The No-Show, Beth O'Leary (12 April 2022, Quercus)
From The Flat Share to The Switch, Beth O'Leary's words carry so much warmth and humanity in them. The No-Show promises much of the same as three women wait on three separate dates for one missing man. A joyful new novel about dating and waiting.
Talking to Children About Race, Loretta Andrews and Ruth Hill (21 April 2022, SPCK)
The great thing about being an editor is that you end up reading things that aren't for you. At the time of writing, I do not have children but that doesn't mean I didn't get a great deal from this book. The authors manage to distil complex and important topics into bite-size and easy to understand chunks without diluting any of the potency and potential this book has to offer.
Villager, Tom Cox (April 2022, Unbound)
Twenty years since the moment he first decided to write a novel, Tom Cox's debut fiction book is here. Publishing through crowdfunding rather than traditional means, the bestselling author and fellow cat-enthusiast (posting @21stcenturyyokel on Instagram) refuses to compromise the look and tone of his writing. As someone navigating the constraints of commercial publishing, I admire his integrity and am curious to read his next imaginings.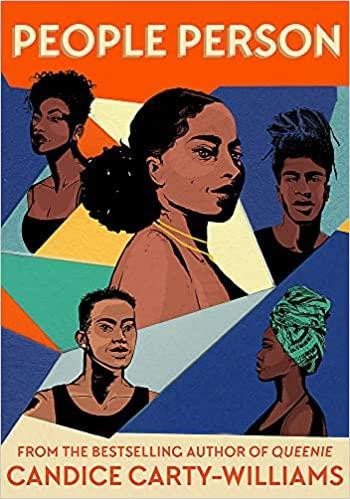 People Person, Candice Carty-Williams (28 April 2022, Trapeze)
There is little chance that you haven't come across this author or her Sunday Times bestselling novel Queenie. Her writing raises eyebrows for some and profound hope for others, but her impact cannot be denied. I for one can't wait to read this follow-up, particularly for its narrative on social media as the character of Dimple, an aspiring lifestyle influencer, feels her 'life has shrunk to the size of a phone screen'.
Book Lovers, Emily Henry (3 May 2022, Penguin)
Emily's debut novel Beach Read and follow-up You and Me on Vacation both graced the New York Times bestsellers list and I have no doubt that this next book – which tells the story of cut-throat literary agent Nora and her work nemesis, Charlie, who has a gift for creating bestsellers – will follow suit. A guilty pleasure with lots of heart.
Someone You Once Knew, Joshua Luke Smith (16 June 2022, Form)
When I first began developing the spiritual formation imprint, Form, I knew I wanted it to be made up of Christian classics from both the past and the present. This debut from pastor and performer Joshua Luke Smith fits into the latter. Featuring stunning reflections on the pace of life and cultivating creativity in a choice-saturated culture, this book is a tonic for the soul.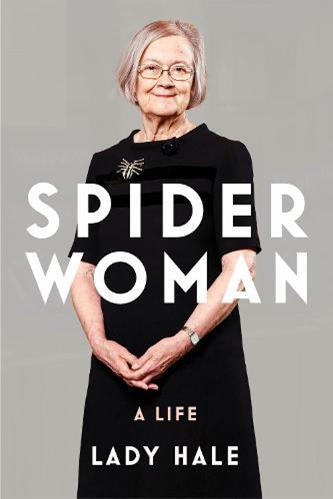 Spider Woman, Lady Hale (7 July 2022, Vintage)
Strictly speaking, this awe-inspiring memoir from the first female President of the Supreme Court, Lady Hale, was released in 2021 but as the paperback lands later this year, I couldn't help but squeeze this into my 2022 must-reads. As a law graduate, I have spent many an hour reading Lady Hale's judgments but to read the journey of a woman we owe much of our modern mental health and child laws to in this country is a real eye-opener.
A Visible Man, Edward Enninful (6 September 2022, Bloomsbury)
I was fortunate to spend some time at British Vogue and though my experience wasn't very Devil Wears Prada, I've been fascinated by the goings-on in fashion ever since. The impact Edward Enninful has had on the diversity of the publication and industry in general is huge and I can't wait to read more about the man behind his game-changing moments.

Elizabeth Neep is a Publisher at SPCK and an author of commercial fiction writing under her own name and also her pseudonym Lizzie O'Hagan.
View full Profile