After Nicole Blake's second child – who is autistic – was born, she couldn't find adequate childcare to allow her to return to work as a social worker. So, she opened her own nursery and has been serving families in the Southwark borough of London ever since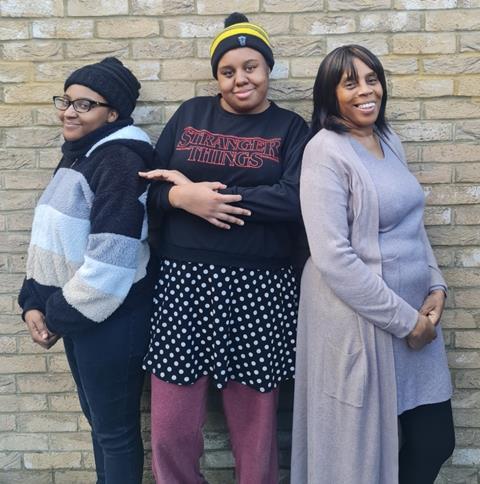 I grew up in Jamaica as the youngest of 13 children in a Christian family. I remember aged about seven, spending time with a neighbour's young daughter during the summer and teaching her the alphabet while playing in the garden. When she started reading some simple words her mother was delighted and I remember the feeling of pride and joy. I was still young myself but felt even then that God had called me to dedicate my life to working with children.
My career path wasn't linear but there were definitely connecting points. Initially I planned to be a teacher, and moved to the UK from Jamaica at 24. In 2002, after working in a children's home with the Salvation Army, I studied at the University of North London and got a degree in Social Work. While working for the local authority as a children's social worker, I trained in Child Development, Safeguarding, Speech and Language Development before completing a second degree in Early Years Professional Status in 2011. I then became an early childhood status practitioner, working with families to support young children with various needs.
The stress of being on endless waiting lists for a nursery place is what pushed me to set up on my own. My daughter has autism so I needed a specific type of care, and finding it proved difficult. During that time, I became friends with one of the managers at the nursery and she told me that as a qualified social worker, I could run my own private nursery. It was something I had never even considered but have now been doing for 17 years!
COVID showed a great need for connection. When the pandemic surged across the UK, and the nursery had to close, the needs of the families I worked with didn't just disappear; if anything, they increased. Like so many others, Zoom became a necessity and I used it to keep in touch with the families whose children I looked after. And with the sudden lull in my own home, I was able to break up what were often long monotonous days for these families, with online baking or art activities. As word got out about these online connections, more parents started to reach out to me using Facebook, asking for advice on things like children not sleeping or eating. I was very quickly inundated with requests from people who were desperate for support during the pandemic.
Having a child with autism was a steep learning curve but now it means I can help others. When my own autistic daughter was growing up, there were some tough years. Autism can challenge people's ability to see things from another's point of view, and this was the cause of much conflict between us. Failing to understand why certain things were as they were, my daughter would often scream and cry uncontrollably. I learned how important it is to assure children that they are loved and valued. When my daughter felt unreachable, wrapped in her pain and frustration, I would do my best to calmly wait for the storm to pass before reaching out with hugs and words of comfort and affirmation. Part of our role as parents and caregivers is to establish and maintain this connection.
I was very quickly inundated with requests from people who were desperate for support during the pandemic
Evangelism has always been part of my work. During the pandemic, I applied for a grant to start a food bank and delivered food to some of the most vulnerable families in my community. I see this as an important way for me to practically share God's love with children and their families. More recently, I have felt God lead me to write my story and share what I have learned in a book. I feel greatly influenced by the story of the widow's offering in Luke 21 and I'm especially passionate about helping first-time mums and parents of children with autism.
Later this year, my first book, The Good Parent and the Happy Child will be published! I hope it will be an accessible guide for parents and caregivers to better relate to their children. I also want to help professional women enjoy motherhood and help them create an enabling environment for their children. Among other topics the book discusses how our own childhood experiences can shape how we parent, how to understand our child's development and milestones, pregnancy and self-care, and the importance of getting the support you need if you have a child with special educational needs.
You can connect with Nicole and find out more about her work and book here: nicoleblake.com
Words by Becky Hunter-Kelm