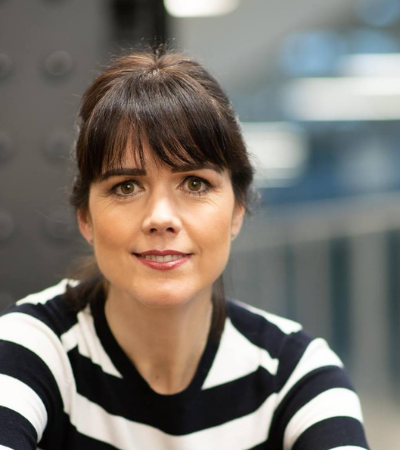 The theme for UK National Marriage Week 2021 has raised a few eyebrows. What an earth do we mean by 'Naked Marriage'? It's a reasonable question and actually, we're glad that it has caught people's attention, because, after all, this is a national campaign that we want people to get involved with!
So, let me explain why we came up with this theme and what this means for you and me. Lockdown has been tough and stressful for pretty much everyone and, inevitably, marriages have felt the strain too. As a brief aside, I hope you'll be encouraged to hear that Marriage Foundation's analysis of the UK Household Longitudinal study has shown that although couples found this period stressful, twice as many marriages improved rather than deteriorated and divorce rates in 2020 were down compared with pre-Covid levels. Nevertheless, throughout the three lockdowns, all of us have experienced a stripped-back version of life, which has meant most of our usual structures and activities were removed. Couples across the UK have found themselves working and home schooling together. In the main, it's been 24/7 with each other, which will have exposed the good and the not so good in our relationships – essentially the 'Naked Marriage'.
The little things make a big difference
I've been married to Nick for over 20 years and one of the main ways in which we've managed the tougher times, including our own lockdown experience, is by prioritising time with each other. Whatever is happening, at different times in the week, we have regular 'check-ins' over a cup of coffee (at a time when our children are occupied!) to make sure we know how the other one is doing and to support each other. This may seem insignificant, but it has made the world of difference to us both in terms of staying connected when the pressure is on.
One of the main events of our week, which has been hugely important to us throughout the pandemic (although it began a long time ago) is our weekly 'Wine on Wednesday' date night. This is a little oasis in the midst of whatever life is throwing at us, when we take time to relax and unwind together with a glass of wine and watch a film or favourite box set. This pocket of fun midweek was especially important to us when other friendships and time with family members had to be on hold.
With this in mind, during Marriage Week I'd encourage you to make some time for a date night to 'check-in' with each other and think about your relationship. Celebrate the areas of your marriage that have been strengthened during the pandemic and reflect on the areas that have been under a lot of strain and need some attention. And, perhaps, going forward, you can have your own version of 'Wine on Wednesday' so that you prioritise that essential investment into your relationship far beyond Marriage Week.
'Naked' Weddings
Marriage Week is also a campaign for those who aren't yet married. In 2020, many weddings had to be cancelled. However, some couples decided to go ahead with their wedding, embracing the 'Naked Wedding'. We love this idea because, increasingly, young couples are being put off marriage because of the cost, so we're encouraging them to consider a 'Naked Wedding', which is all about the promises rather than the expense. To give you an idea of what this might look like, I've published some interviews with couples who have had a 'Naked Wedding', which you can watch on my YouTube Channel, The Relationship Hub.

For ideas of how to invest in your marriage and find out more about a 'Naked Wedding' please visit the Marriage Week website: marriage-week.org.uk