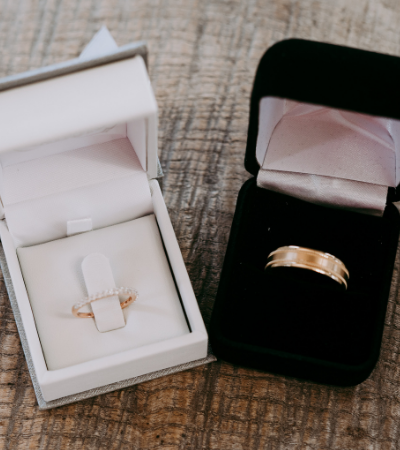 'Til death us do part…or more like, til bored and we move on. Do people look at marriage differently these days? Hoping and dreaming of a happily ever after, but knowing there is a get-out clause available, if well, it just doesn't work out. It would seem this way seems to be the approach when watching Married At First Sight (MAFS).
Now let me fill you in if you've been living under a rock, it's become a lockdown staple and one of the best things on TV right now.
I need to put a disclaimer in here, I'm not a reality TV junkie at all, in fact most of it I cannot bear to watch. But with Married At First Sight, I have fallen, hook, line and sinker and speaking to a number of people, they say the same; I've even got my dad watching it!
I don't know if it is the pure escapism or the human psychology and behaviour that draws me in the most, but every night at 7.30pm I hurry to secure my place on the sofa avidly awaiting for the drama to unfold.
Before we go any further, for those who haven't seen it, the premise of the show is this: a group of experts match couples together on personality traits, values and desires of a partner and the first time the couple lay eyes on one another is down the aisle at their own wedding - often to the bemused and giggling or smirking background of family and friends onlooking as their loved ones embark on this bizarre arrangement.
The 'experiment', as it's referred to, then follows the newlyweds as they embark on the six-week journey following them on their honeymoon, to meeting each other's family's, to interacting with the other couples in the experiment.
The current MAFS Australia version on E4 sees couples decide at a 'commitment ceremony' each week if they want to stay or leave the experiment, discussing the highs and lows of the week with the experts who matched them and in front of the other couples. At the end of the experiment in both the UK and Australian version the couples decide if they want to stay married or go their separate ways.
But where does this put the sanctity and importance of marriage, does it degrade it, by being able to walk away so easily? As Christians we believe in the commitment of marriage, marriage is supposed to be forever, God's desire is for it to be lifelong (although obviously there are reasons why some marriages do end and God is gracious in that too). Having dutifully followed up on couples on social media after the programme ends most of them don't, (I'm sad to say) last, but were they doomed from the beginning anyway? Can we really expect to be matched with our life long partners by supposed experts or is it better for us to find our own love matches and let ourselves decide (with prayer) and therefore take on the responsibility, promise and commitment of marriage for life and not just when it is convenient.
Ruth Sax is a freelance writer.