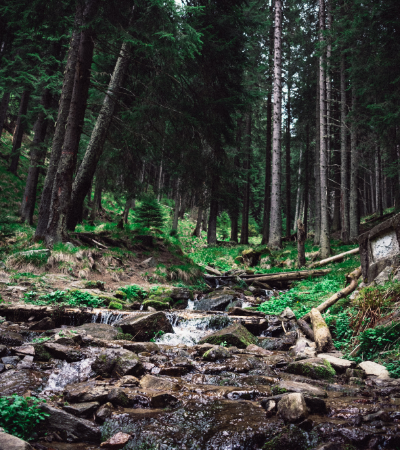 But there are many lessons we have learned over this last year – not least that we need to be more flexible in the way that we approach 'doing church'. We've learned it is not a building. And we've learned that our faith is not based on Sunday morning and midweek meetings.
Digging deep
For many, the past year has provided extra time but, even so, some have struggled with a lethargy and lack of enthusiasm for anything. For others, including myself, an already busy lifestyle has got even busier, and finding time to draw breath has been a huge challenge.
When we have hit the obstacles, the pain and the grief where have we turned to? I have had moments when I have felt completely overwhelmed. I have been overcome by a thousand questions and yet, ultimately, I have ended up saying to God, as Peter did: "Lord, to whom shall [I] go? You have the words of eternal life" (John 6:68).
As we come out of lockdown, it is vital that we keep digging for those wellsprings of life – as God promised the Israelites in a time of exile and hardship: "I am making a way in the wilderness and streams in the wasteland" (Isaiah 43:19).
Taking time out to meet with God
That is why I am so excited about the timing of two brilliant conferences just for women. The first, 'Wells in the Wilderness', is centred around that very passage in Isaiah and is taking place on 23 April. Hosted by the Woman Alive Book Club host Amy Boucher Pye, there will be a chance to reflect on God's prophecy in the book of Isaiah, as well as look at how lament gives us a language to express ourselves honestly before God. We will also touch on how God asks us to embrace change, let go of the things that are holding us back and believe him for new things.
Amy Boucher Pye says: "I'm thrilled to be involved with this day. I know we'll all benefit from digging into the rich words that God gave to his people all those years ago – which resonate for us today too. As we ponder God's promises to find the streams of water in the wilderness, we'll receive his refreshing and strength."
As well as hearing from Amy, Mags Duggan, Catherine Butcher, Rachel Turner and myself will be speaking. For more information, and to purchase tickets click here.
This event is historically held in person, but this year will be on Zoom (and available to view afterwards if you're unable to come; to do so just buy a ticket).
The following day, 24 April, the annual Bountiful conference is taking place – again this year online. The theme is 'Hope' and, while organisers recognise that we mustn't ignore our pain, they encourage us to go to Jesus when we face uncertainty. Jesus never promised us a trouble-free life (see John 16:33), but does promise to be with us – always (Matthew 28:20).
While fear can hold us prisoner, hope can set us free – and we are called to share that hope with the world around us. Scripture promises us: "Those who hope in the Lord will renew their strength. They will soar on wings like eagles; they will run and not grow weary, they will walk and not be faint" (Isaiah 40:31).
Can I encourage you to press into God, share your burdens with him and find refreshment, hope and renewed purpose for the year ahead!

Claire Musters is a writer, speaker and editor. Her recent books include Grace-Filled Marriage and Every Day Insights: Disappointment and Loss. Claire is also the host of the Woman Alive book club and blogs at clairemusters.com
View full Profile