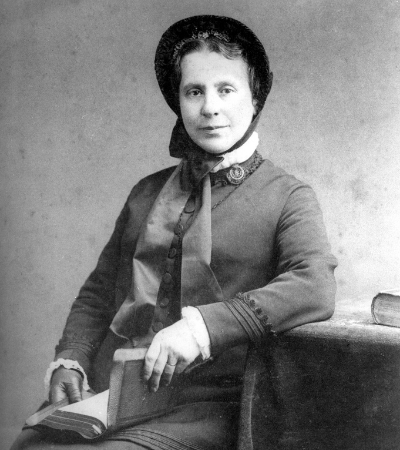 Mission history is full of great pioneer women who not only dedicated their lives to the causes they founded, but through foresight and endeavour, stepped into the future to leave an enduring legacy of their work.
Many of us look to sow financial seeds into our families after our own passing, which is admirable, and yet our legacies can be so much more. It is inspiring to read about the great forerunners of faith; founders of organisations we support and love. We can recognise that their motivations back then – usually to counter the impoverished and spiritual needs of the time – still benefit many around the world today. As we recall their legacies, we surely have much to be thankful for.
Spurred on by our predecessors
Inspirational women from the past can inspire us all to think longer and wider and deeper about our own legacies too. Here are just a few – there are thousands more: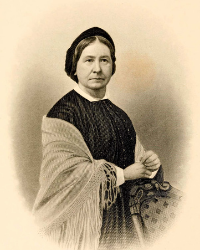 Phoebe Palmer (1807–74) was a Methodist revivalist, who founded a mission for alcoholics in New York that continued well after her death.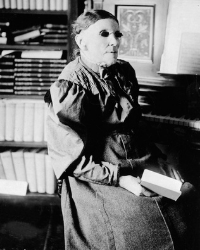 Fanny Crosby (1820–1915) was blind, but wrote around 8,000 hymns during her lifetime, including some we still sing today. That's some legacy.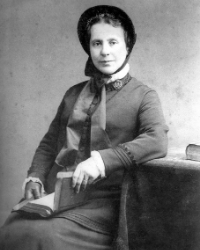 Catherine Booth (1829–90), together with her husband William, co-founded the Salvation Army. Their daughter, Evangeline then went on to pick up the formidable baton as its first female General. In her five years in post, she oversaw the rapid growth of the Salvation Army internationally; a forerunner for what we see of its global works today.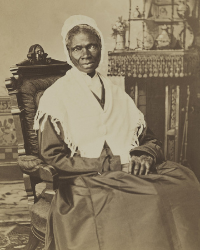 Sojourner Truth (1797–1883) experienced the horrors of slavery but escaped and became an early advocate against this abhorrent practice.
A mother's greatest legacy
God spoke directly into the heart of Lady Mary Jane Kinnaird (1816–88) in the summer of 1852 about women in India – those who, if they were sick were sent to the zenana (lower basement of a house) to be 'out of the way' and often to die. Few, including herself, could have foreseen that just a year later she would establish the Zenana Bible Medical Mission Fellowship (today known as Interserve), a worldwide mission organisation that now boasts 14 worldwide offices, 800 Christian men and women active for the gospel in over 40 countries.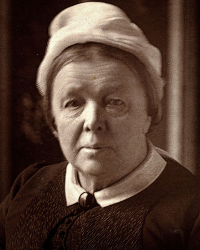 That prophetic encounter happened on a summer's afternoon in the garden of her London home, No 1 Pall Mall. Today, there is a plaque on the entrance to what are now offices, which names the building as Kinnaird House.
Following that call, Lady Kinnaird was prepared to leave the comforts of her home and lifestyle (her husband, Arthur, was an MP and a director of Barclays Bank) to travel the six-week boat journey to India. Her mission: "I may not be able to heal these women but I can introduce Jesus to them before they die." She fundraised and part-funded the despatch of women helpers and Bibles from England to India and established what became known as the Kinnaird Female Normal School to train up young women carers.
Perhaps her greatest legacy, however, was that her two daughters, Emily and Gertrude, followed in their mother's footsteps to become missionaries to India, the former working at the aforementioned school. On her visits back to England, Emily was active and built on her mother's founding work with the Young Women's Christian Association. When war broke out in 1914, she worked tirelessly with the Young Men's Christian Association to set up 300 centres for Women's Army Auxiliary Corps workers. After the war, Emily Kinnaird founded the Indian Student's Union and Hostel, which continues to host visitors to London to this day.
This all happened because, 168 years ago, Emily's mother was obedient to a call of God on her life. That obedience set her and her daughters on an irreversible course to fulfil Jesus' call in Mathew 25 to feed the hungry, give water to the thirsty, clothe the naked and comfort the distressed.
As well as the aforementioned plaque in central London, there are other Kinnaird plaques on walls of places of learning in India – fitting tributes to an obedient woman.
I wonder where our plaques, metaphorical or metal, will end up after we have departed this earth?
Alastair McIver is former editor of Tennis World, former features editor for Tennis Life magazine and regularly published in Tennis Threads magazine. He is currently writing a novel based on his missionary visits to central Asia. Alastair and his wife Sally have two married daughters.
View full Profile