Hope Virgo, author, campaigner and advocate, shares candidly about the extra pressures and difficulties those with eating disorders have to navigate when they travel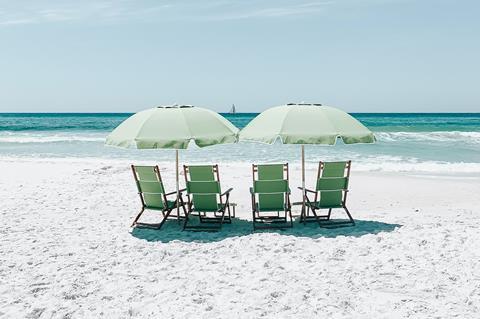 Holidays are a time of excitement, a time to rest and escape the reality or mundanity of day-to-day life. And don't get me wrong I have these feelings, but, they are often crippled by fear too. A fear of the unknown, the uncertainty, a fear painted with what ifs.
"What's exactly in that meal?" "What if I can't get the food I want?" "What if my weight changes?" "What if I run out of safe food?" "What if the supermarket has different foods?"
These types of holiday fears aren't unique to me but globally affect millions of people who live with an eating disorder. Here I share information as well as comments from other women facing such fears – as well as things that help.
When fear takes hold
Hannah Kirk, is in recovery from an eating disorder. She says: "Before going interrailing, I was consumed by 'what ifs' of the food that was going to be on offer and timings not aligning to suit my day. Being away from what your eating disorder dictates as comfortable – be that people, foods or any other part of a routine – may seem unbearable for someone struggling. Before my last big trip, I was gripped with a tragic fear of missing out on being with my eating disorder as a consequence of travelling with friends."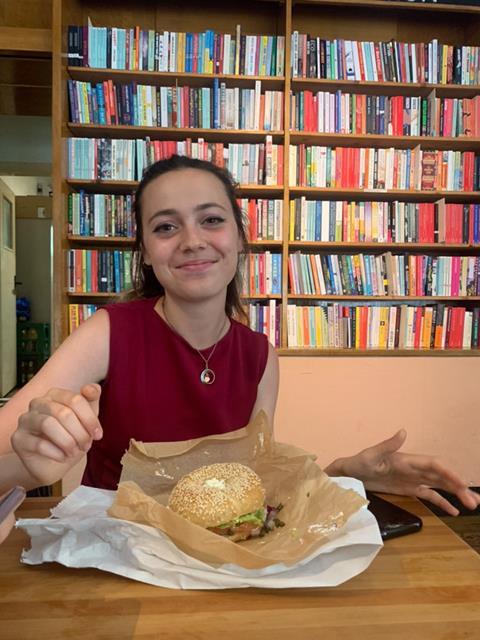 An eating disorder is a serious mental illness – not a vanity project, fad or choice. It is an insidious and dangerous mental illness that has complex roots. One that affects individuals, family, friends and relationships.
The number of people affected by eating disorders has increased over the last few years. According to NHS Digital's 2019 Health Survey for England, 16 per cent of those aged 16 and up screened positive for a possible eating disorder in the previous twelve months. We have also seen a huge rise in younger people struggling. But still so often when we think of people with eating disorders what comes to mind is a white, teenage, underweight female. But eating disorders are not always visible and can present in all shapes and sizes; they cross over all genders, races and ages.
I was consumed by 'what ifs' of the food that was going to be on offer and timings not aligning to suit my day
Cara Lissette was discharged from treatment two years ago and is in a stable place in her recovery from anorexia. But at certain times the anorexia still rears its ugly head. As Cara packed for her holiday she was fearful. "I was afraid of my weight gaining or my body changing and eating unfamiliar foods prepared by other people so I don't know what's in them. This means unknown calories, which can be really difficult when your brain wants to add them up constantly over the day. I worry about not being able to monitor my weight the same way I do at home. Also things like wearing swimwear and summer clothing is scary because it means more of my body is on display."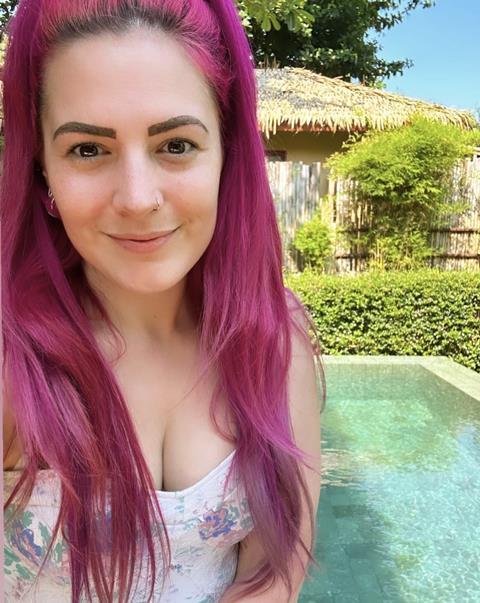 Finding things that help
Hannah Kirk helps herself by processing emotions – making a plan to ensure that she has space to either journal or to message someone. "Writing down the action you feel your fully present and well self would make alongside your consumed and ill-self, followed by the consequences of each is a good way to be intentional about your recovery and take responsibility for what you want long term rather than acting out of fear. I also plan my day around things I want to see or do, rather than food. One of the most frustrating feelings I have is that I have wasted time not being present because I have been going over and over different choices or scenarios with the eating disorder narrative and distress when food or the day doesn't live up to the eating disorder's expectations."
Eating disorders aren't about body image, but often body image can get wrapped up in them. Cara experienced this on a recent trip but found a way to help: "It has been helpful to not body check or spend lots of time in front of the mirror, not having access to weighing myself, as, while this can reduce anxiety in the short term, in the long term it makes me focus on it more. It's also really helped me to be busy and plan lots of fun activities to take my mind off things, but also making sure I have days for relaxation and self-care. I've been much more focused on building memories than on what I look like and that's helped remove the obsessions around my body."
It isn't just the person with the eating disorder who finds this time challenging, but also their family and friends. Suzanne Baker of FEAST (a global community offering support, education and empowerment to families of people affected by eating disorders) gave this suggestion: "Going on holiday with an eating disorder can be a very challenging time. Navigating a whole new food environment can increase anxiety considerably so help to reduce as much anxiety around the trip as possible with prior organisation. I used to have a bag full of familiar snacks that I'd take in hand luggage, so they didn't get lost."
Xanna Stuart, whose daughter, Willow (aged eleven) has an eating disorder, says that for them having a space where Willow feels safe is crucial for them making happy memories. "We also make sure there is a structure in space. Because Willow is still in recovery, I will often not book a return date but instead say to Willow that 'at any point we didn't feel like we could keep her safe we would get the next flight home. There would be no discussion or arguments – we would go'."
Alongside my faith in recent years, wanting to travel has kept me going on harder days. For Hannah, her faith also plays a key role. Recently she had felt in total despair: "I had lost faith in many ways, I opened the Bible and the very first words I read were 'Choose life'. My faith means that I can be reassured that there is a light and life beyond what I am feeling; that I can experience the world and freedom. Travelling is actively choosing life. Travelling forced me to look out of the narrow darkness that an eating disorder is to see the world around me. When I am away and most consumed, most anxious, I look around or list the most minute parts of life that I saw that day, and take each instance as confirmation that there is goodness around me that I am meant to be a part of in God's plan and I always have the opportunity to keep choosing life."
Tips if you are caring for a loved one on holiday
• Packing some energy dense snacks can help while travelling in case mealtimes are delayed. This can also help with any change in time zones. Discussing this beforehand will help your loved one to tolerate any distress that may occur and some strategies that may help.
• Research restaurants and snack/café/supermarket options in advance. The pressure to be spontaneous can be huge, so meet your loved one where they are at in their recovery.
• Check with your child's healthcare team as to the medical safety situation for allowing travel, and insurance companies need to be aware of diagnosis; some may not insure.
• If you are travelling with other family members too, schedule time for all of you to rest and be restored.
Written by Helen Missen and Suzanne Baker of FEAST (feast-ed.org)
Travelling tips if you are in recovery from an eating disorder
1 Plan ahead and make sure you have activities away from food.
2 Practise eating meals of the particular cuisine before you go, as well as varying up timings and days of rest especially if you have long haul flights.
3 Focus on the memories not the calories.
4 Take safe foods with you such as bars that you can keep in your bag.
5 If you feel anxious at any point while away, ask yourself what you are feeling, and allow space to process whether through talking, journaling or quiet times. Hold onto the hope that things can change and remind yourself that intense feelings do pass.
6 Try to consider how your brain may respond in situations and prepare words or/and scripture to help settle it in the moment.
7 Have some 'go-to' distractions to stop any ruminating that may happen.
8 Be kind to yourself.

Hope Virgo is an author and multi-award-winning mental health campaigner for people with eating disorders. Through her talks, Hope helps young people and employers (including schools, hospitals and businesses) deal with the rising tide of mental health issues. She has published three books including bestseller Stand Tall, Little Girl: Facing up to anorexia (Trigger Publishing), documenting her own eating disorder journey. Hope's third book, You Are Free (Even if you don't feel like it) (SPCK) tackles issues around mental health and faith. In 2018, Hope launched #DumpTheScales, calling on the government to stop using BMI as the primary measure to determine whether someone with an eating disorder qualifies for NHS support.
View full Profile