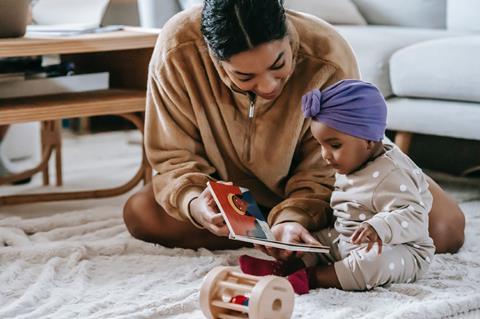 Books are a gateway to mystery, knowledge, humour, courage and wisdom. They contain a depth of experience and poignantly mark pivotal moments in our lives. I love the multifaceted nature of reading, for life is an enigma; so much is unknown, yet reading is like turning on the lights.
As young children, my brothers and I were taken to the library frequently. I chose storybooks, my older brother read history books while my younger brother preferred comics. We read and chose our books for different reasons but, ultimately, books nourish the soul and can teach us empathy and self-awareness. Reading makes us more receptive and less likely to cling to prejudices. In adulthood, re-reading those same books can reawaken our inner child.
One of my happiest memories is reciting Where the Wild Things Are by Maurice Senda to my son while walking him in his pram as he was tired and teary. The words soothed and calmed him, and soon he was laughing and smiling. Such is the power of a good book.
I wonder, does reading bring us closer to God? I believe so. The Bible is the bestselling book of all time; a collection of sacred books filled with messages and hope. Within its pages, God imparts wisdom so that we may deepen our understanding of life and faith by following His word. In Proverbs 17:22 we read: "A cheerful heart is good medicine, but a crushed spirit dries up the bones." Reading is restorative, charting a map to better understand God's plan.
As I learn the alphabet of life,
I thank you, God, for everything.
As I pray quietly with intention,
I thank you, God, for everything.
As I welcome your divine light daily,
I thank you, God, for everything.
As I speak with words of wisdom,
I thank you, God, for everything.
As I learn and love and heal and hug,
I thank you, God, for everything.
For you, Lord, are everything,
Everything and one.
Amen.

Sinead McLeod is an actress, writer and artist and a practicing Roman Catholic. She lives in South East England with her husband and four sons
View full Profile