Marcia Dixon's new book highlights the huge gender imbalance in the black Church, affecting a catch-all group of millennial, middle-aged and mature women who wish to be married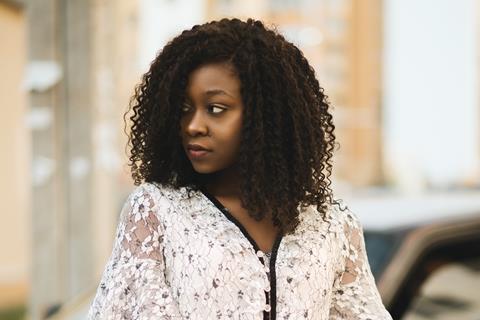 Attend any black majority church on a Sunday and you will find that women outnumber men by at least five to one; sometimes it can be as high as eight to one. In 2018, Sociologist Val Bernard from the Seventh-day Adventist Church, released a study which showed that 65 per cent of British black Caribbean women are single, 59 per cent have never married and 59 percent of black Caribbean British families are headed by a single, often female parent.
As a single woman myself, I find myself posting about the subject a lot on my Facebook platform. In fact, it's the one topic I'm guaranteed will elicit lots of comments and responses from both single and married people – indicating the deep concern on this issue and a desire by both men and women to understand what each party is looking for.
This may not seem like much of an issue if someone is single and uninterested in marriage. Jesus was single and in 1 Corinthians 7:8, the Apostle Paul extols the single life. And we know that the difficulty of finding a life partner is not unique to the Church. There are numerous mainstream newspaper articles, magazine features, blogs, YouTube videos and relationship experts all presenting their view on the issue and providing advice on how to find love.
However, despite the affirmation for the single life in scripture, many black Christian women I meet are concerned that their dream to have marriage and children will never be realised. Bernard's findings included the following:
Black women believe that marriage is an expression of productive adulthood.
Spiritual problems arise for some black women when they can't find a partner as they believe that marriage is divinely ordained.
A hot topic of debate
My interest in singleness within the Pentecostal Church inspired me to publish my first book Black Christian and Single (MTD Publishing). It is a collection 16 essays – the majority written by millennial, middle-aged and mature women – that chronicle the experiences of Pentecostal Christians about their lives and experiences of being single.
Essay titles include 'Single, horny and sanctified' (my eyes almost popped out when Cherlene Wilson shared the title of her essay), which deals with overcoming sexual temptation; 'Married, divorced and re-singled' by Zina Arinze, where she outlines the spiritual and social challenges she faced while going through divorce; 'The digital search for love' by Andrina Davis which deals with online dating and 'The curse of enforced singleness' by Pastor Dave Daniel, who wrote about the steps he took to help women in his church find life partners. Other topics covered include waiting on God for a partner, overcoming the strong black women trope, what men want in a partner and the importance of self-care for singles.
They had felt ashamed to talk openly about their hopes and fears about being single
Readers have shared their delight that this book has been published. Too often many have felt ashamed to talk openly about their hopes for marriage and fears about being single. This book gives them permission to do so. In addition, the writers' experiences often mirrored readers' own, making them realise they weren't alone.
Furthermore, women have realised that, while the Church taught them how to be good, faithful Christians, it missed the mark in helping them understand how to build and form relationships. This is especially true for women who grew up in the Church.
Here's how to support single people
As a single woman, I have felt many of the experiences the writers have outlined in Black Christian and Single, however my faith and my calling have helped me. I also have a supportive family and good friends. These things make a difference, and I recognise there are many whose experiences don't mirror mine. I think it is time that we all learned how to support the many single women and men in our midst:
Befriend singles: talk to them, invite them to social gatherings, be a listening ear and give them an opportunity to vent if they want to.
Create relaxed and friendly environments where singles can meet and connect with other singles.
Pray that singles find fulfilment in their faith, their work and their lives and that God will give them the strength to overcome any difficulties they face.
Provide a listening ear and/or connect groups that can help singles going through difficult life transitions without the support of a partner.
Mentor singles: provide guidance and information about important life issues such as finances, work and building relationships.
Appoint single people to leadership positions. Marriage should not be seen as a requisite for public ministry.
Provide good examples of single life in preaching.
Finally, explore ways to evangelise men so that they become Christians in order to address the gender imbalance.

Marcia Dixon MBE is one of the most well-known PR specialists within Britain's black church community and runs an MD Public Relations. In October 2020 Marcia was listed in the Queen's Birthday Honour's List and awarded an MBE for services to Inter Faith Relations. She is also a columnist with The Voice, Britain's best-selling black newspaper and Keep The Faith, Britain's leading magazine about the black faith community.
View full Profile