In the second part of her mini-series, Candy Ellie explains what can affect our ability to recognise and retain love in a healthy way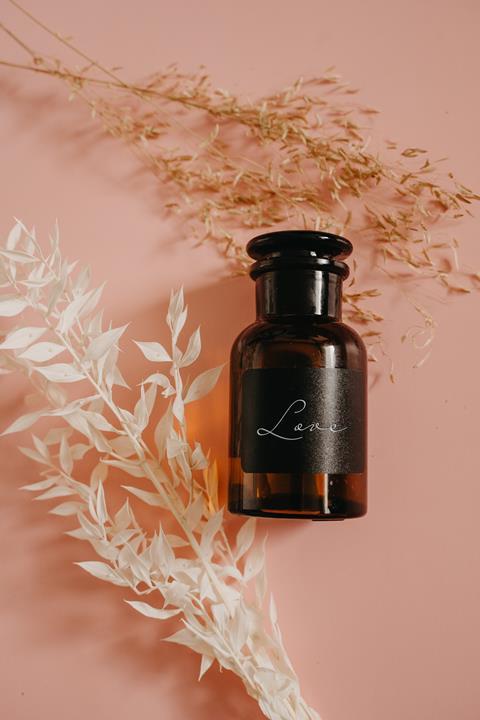 The month of love is finally upon us. Pink hearts and sweet nothings are about to flood your social media timelines. I used to hate this time of year because it reminded me that my love tank was empty and I had no one to fill it.
Many of us are familiar with the concept of the Five Love Languages by counsellor and pastor Dr Gary Chapman. This concept introduces the love tank, which is simply the place where we store the feelings of happiness that come as a result of being loved in a way that is special to us. It explores the five main ways we can feel loved and how they help fill our love tanks.
Regardless of what we choose to call it, we all have some form of a 'love tank', or emotional bank, that can either be drained, topped up or damaged by events across our lives. Traumatic events in adulthood can be easier to identify and we can understand the damage they cause our love tanks, but negative experiences in our formative years (from birth up to the age of eight) can have lifelong consequences that affect our ability to recognise and retain love in a healthy way.
My people have committed two sins: They have forsaken me, the spring of living water
God designed us to love and be loved – first and foremost with him – but the world tends to focus on romantic love. Being in a couple is idealised and so we can subconsciously feel we need a romantic relationship in order to feel loved. When we don't have a partner to keep our love tank topped up, or don't understand why our tank feels hard to fill, it can cause us to look in all the wrong places for a sense of fulfilment and love. This is a centuries-old problem for humans – in Jeremiah 2:13 God points out that the Israelites are looking to be filled up through the wrong means: "My people have committed two sins: They have forsaken me, the spring of living water, and have dug their own cisterns, broken cisterns that cannot hold water."
Repairing the damage
As soon as I heard of it, I was deeply fascinated by the concept of love tanks. When I came to faith in my mid-20s and began to work out my new life with Christ, I would often ask God the same question in my journals and spoken prayers: "Lord, whose job is it to fill my love tank?" That prayer felt unanswered for many years so I tried to fill my love tank myself. Then, over time, God took me on a journey, showing me how my love tank had been damaged and where the holes were. He then helped me repair and top up my love tank.
I began to understand that it is God's job to fill my love tank – and I also have responsibility for it. God sent Jesus because of his love for me and, in the past, I hadn't been able to fully accept that love from him or others because my love tank had holes in it. It was worn out, crushed, dented and full of fear.
God showed me that only he could love me in a way that would heal my past and give me a future. My job was to learn to trust him and begin to love myself too.
How is your love tank?
Now I have explained a little of my own journey of gaining understanding about love tanks can I ask whether you recognise if your love tank is full, leaking, in reserve or perhaps you just don't know? We are so used to saying "I'm fine" when asked how we are, that we don't actually stop to think about how we are really feeling. So please take a moment to pray and ask the Lord to show you your love tank gauge. Ask him to give you understanding about whether it needs topping up – and whether it is time for you to be open to him repairing anything that needs to be repaired.
I would like to end by praying Ephesians 3:17-18 over you: "And I pray that you, being rooted and established in love, may have power, together with all the Lord's holy people, to grasp how wide and long and high and deep is the love of Christ."
Next month I'll be discussing the power of forgiveness as we step into spring and take the time to spring clean our hearts as well as our homes.

Candy-Ellie Graham is an associate prayer minister with Ellel Ministries, a hair and beauty entrepreneur, founder of stylzmag.com, a wife and a mother. She is passionate about helping people feel beautiful on the inside and outside. Through her YouTube videos she shares her own healing journey with others, giving them the tools to find healing and teaching them how to maintain freedom through Christ. Follow her on Instagram.
View full Profile