For the final feature in her series on living free, Candy Ellie lays bare the far-reaching impact of stress-induced emotion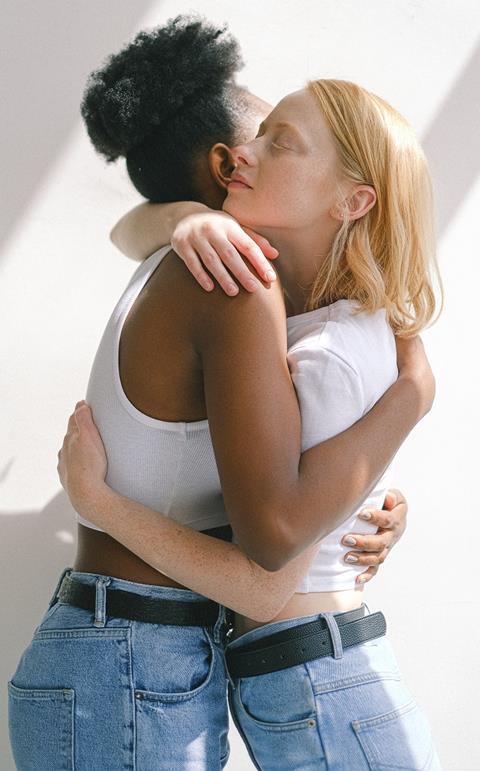 In the last of my three-part series I felt it was important to talk about the healing power of forgiveness for the forgiver.
Forgiving people is something we will need to do a lot on the journey to freedom but many of us do not know how to, and do not fully understand how much unforgiveness can really affect our lives.
My journey to emotional freedom involved me having to learn how to forgive people for some horrific things…for my own sake. I learned along that way that my unforgiveness was affecting my life more than the situations that hurt me. Even though I felt very justified in my anger, I also felt stuck. I would spend way too much time ruminating, trying to make sense of what had happened. I personally believe that I suffered physically, through stress and anxiety, as well as spiritually, before healing came though forgiving others.
I'd like to encourage you to take a few moments to spring clean your hearts and present to God the situations that you are struggling to forgive people for.
Feeling justified
Surely, we reserve the right to be angry and hold offence towards people who have deeply wronged us in any way? Well, partly, yes, we do have the right to be angry. In fact, being unable to get angry when you are subject to injustice or abuse is a warning sign. Anger is a healthy response to injustice and it is important to remember that Jesus also got angry (see John 2:13-17). However, anger becomes an issue when we choose to stay deeply angry for an extended period. Anger, in any form, even that which is seemingly justified, can turn into bitterness and resentment that can affect our lives physically and spiritually.
Anger becomes an issue when we choose to stay deeply angry for an extended period
How unforgiveness affects our physical and spiritual health
A 2004 research study by psychologist Worthington and researcher Scherer, on how unforgiveness can affect our health, concluded that unforgiveness can be defined as a state in which a person is confined or trapped in a stressful state of mind. Since unforgiveness is a stress response to a situation, it can directly impact our mental and physical health in the same way that stress does. Over time this build-up of stress can become chronic stress, which can disrupt nearly every system in our body.
Chronic stress has been linked to mental health problems such as anxiety, depression, chronic fatigue, addiction, paranoia and personality disorders. It can also affect your immune system, blood pressure, digestive and reproductive systems and speed up the aging process. All of this is physical but there are spiritual effects too.
When we hold on bitterness and unforgiveness we essentially allow an open door to our hearts. Anger can lead to bitterness, hatred and eventually revenge. When we choose to forgive and give the pain and hurt to Jesus, we give him permission to help us heal and protect us from the evil torment that comes with bitterness. Forgiveness is also a requirement before making petitions in prayer: "And when you stand praying, if you hold anything against anyone, forgive them, so that your Father in heaven may forgive you your sins" (Mark 11:25).
Forgiveness does not mean reconciliation
Forgiveness does not mean that friendships or relationships must resume, and there are many situations in which it would be dangerous or unwise to do so. It also doesn't mean that whatever was done to you was OK and that no justice needs to be served. It simply means that you no longer wish to allow the experience to have a hold on you, producing negativity in your life. You do not have to maintain the same relationship with people who hurt you, even if they are your relatives.
A prayer for forgiveness
It sounds so simple to say you need to stop feeling angry, yet it's one of the hardest things to do. Being honest before God, and asking for his help as we speak out words of truth and forgiveness, is a good first step, although you will probably have to continue to choose the path of forgiveness actively every day. I have written a prayer that you may like to make your own today.
Dear heavenly Father,
Thank you for being a forgiving God.
I choose to forgive (name) for (state what was done).
When this was done to me, I felt (state how it made you feel).
Please take this pain away and heal my heart.
I release them from my judgement and I repent of the anger I have felt towards them.
I ask you Lord to cut all unhealthy ties between me and (name).
I also ask you Lord to remove all legal rights of the enemy and heal me and bless me with peace.
In Jesus' name, Amen.
Please remember that forgiveness is a journey and can feel like peeling an onion, as there are often layers upon layers and lots of tears. Take time to process how you are feeling and involve God in every step.

Candy-Ellie Graham is an associate prayer minister with Ellel Ministries, a hair and beauty entrepreneur, founder of stylzmag.com, a wife and a mother. She is passionate about helping people feel beautiful on the inside and outside. Through her YouTube videos she shares her own healing journey with others, giving them the tools to find healing and teaching them how to maintain freedom through Christ. Follow her on Instagram.
View full Profile