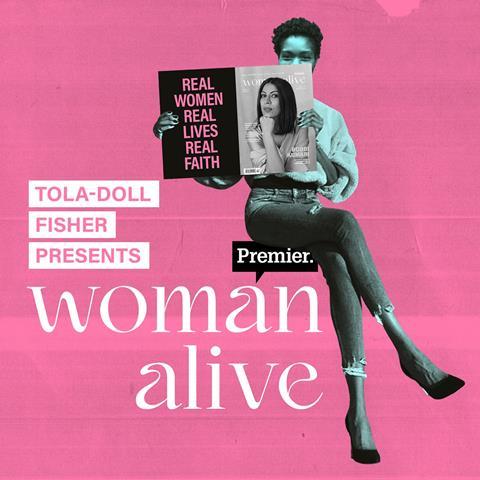 July is one of my favourite months of the year. Even though I left school a long time ago, the weeks leading up to the 'summer holidays' still feel like a UK-wide occasion. When I lived in London I noticed the tubes were much quieter on my morning commute and now that I live outside of London, the roads also seem less busy.
Whether you'll be on leave – as many teachers and education professionals will be – or working as usual, I want to encourage you to take some time to rest this summer. And because I am a great advocate for the published word, for me this will include catching up on books! We know that many of you love reading and the Woman Alive Book Club group on Facebook is one of our fastest-growing communities (see page 21 for how to join). Turn to page 18 for details of our #BookBingo2023 – our summertime reading challenge – and share your progress with like-minded readers in the Facebook group.
Finally, some exciting news: we're almost ready to launch the BRAND-NEW Woman Alive podcast! Each episode, I'll be joined by three women from different Christian denominations, age groups and backgrounds to look at what's trending on womanalive.co.uk and we'll respond to reader questions about sex and relationships from our Great Sexpectations series.
The pilot season of this new podcast will launch on Wednesday 5 July – make sure you're tuned into the brand new Premier Plus platform - premier.plus/podcasts - to get an alert for the first release!
Tola-Doll Fisher
Editor + Creative Director

Tola-Doll Fisher is the creative director and editor of the Premier Woman Alive brand. Tola is also the author of 'Still Standing -100 Lessons From An 'Unsuccessful' Life' (SPCK).
View full Profile