Marcia Dixon highlights the servant heartedness of many women in the black Christian Church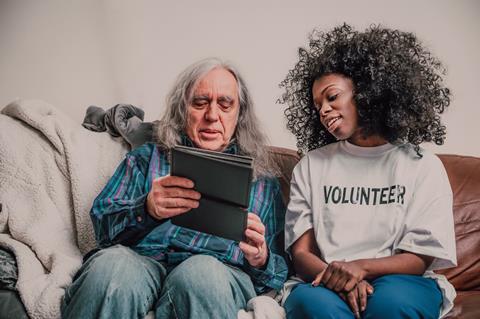 One thing that's been very evident during my time writing about the black Christian community is that many of the women I've encountered are keen to serve the Lord by serving their community. They don't care whether they are recognised for doing so or not. They just want to fulfil God's commandment to love their neighbour.
These women take seriously biblical directives to not weary of doing good for others (Galatians 6:9), to look after the poor (Psalm 41:1) and to spread the good news of Jesus (Mark 16:15).
Scripture also states that Christians should comfort others with the support they've received from God when they have gone through their struggles (2 Corinthians 1:4-6), be encouraging (1 Thessalonians 5:11), show mercy (Luke 6:36) and support widows and orphans (James 1:7). So many of the black Christian women I've met seek to do all these things, and they don't mind if they serve others informally through their own volition, or through setting up organisations with a more formal structure like a ministry, charity or CIC (Community Interest Company).
Championing others
I've lost count of the number of women that have been a major blessing to others. One such woman is Zina Arinze*. She's a Christian with an infectious zest for life, always busy and always willing to support those in need – despite the fact that she's a lone parent with a full-time job.
One way Zina serves her community is by providing support and coaching to women going through a divorce or dealing with the aftermath. She shared openly in the book Black Christian and Single about the challenges she experienced getting divorced as a Christian within the Nigerian community – and it's these challenges that inspired her to start her company Believe and Live Again. In some circles Zina is the first person women turn to if they are experiencing marital problems or feel they are moving towards divorce.
Many women are keen to serve the Lord by serving their community
Rev Victoria Lawrence is typical of the kind of women found within the black Pentecostal Church. She runs a ministry called The Father's Joy (thefathersjoy.org.uk). It provides vocational training for young people, widows, single parents and those living with disability in the UK and abroad. The Father's Joy also provides educational grants and support so that parents (particularly those with children with special needs) can buy school uniforms. Rev Lawrence is particularly keen to see the Church become a more inclusive and welcoming place for children with special needs (she has personal experience of caring for her special needs daughter).
Embracing the opportunities
When I think of the Christian women I know the majority just want to help in any way that they can. This is why Christian women in Pentecostal churches are forever volunteering, serving, assisting or sharing what they have with others.
In black Pentecostal churches we are encouraged from the pulpit to be a blessing to others, so it's embedded in us to serve. We are constantly reminded that we are the light of the world (Matthew 5:14-16), and that the whole purpose of life is to love God and serve others (Matthew 22:37-40).
I remember when national charity Street Pastors started 20 years ago, in order to combat the gun and knife crime that was plaguing Britain's inner cities. Many women responded to the call to train as Street Pastors. They were keen to play a part in supporting young people and helping them take a more positive life path.
What has been interesting to observe in recent years is how women have taken full advantage of social media and modern technology to form online communities that provide spiritual and practical support.
I've attended many online community events, met with others online for prayer and teaching, and joined WhatsApp groups – where, amidst the constant pinging, assistance and support is just a message away.
Personal experience
In my own life, I know that I feel the greatest sense of fulfilment when I've been able to support someone through a crisis, help them overcome a challenging situation, been part of their journey to achieve a long-held dream, enabled an individual to improve their life, find their God-given purpose, or supported them on their path to hear about and accept God's gift of salvation and eternal life. And I'm incredibly grateful for the opportunity to do all these things. It truly is a blessing to serve.

Marcia Dixon MBE is one of the most well-known PR specialists within Britain's black church community and runs an MD Public Relations. In October 2020 Marcia was listed in the Queen's Birthday Honour's List and awarded an MBE for services to Inter Faith Relations. She is also a columnist with The Voice, Britain's best-selling black newspaper and Keep The Faith, Britain's leading magazine about the black faith community.
View full Profile