She may be one of the UK's most successful diet and fitness experts but in this book extract, Rosemary reveals how she reached out to God in the midst of failure and ill-health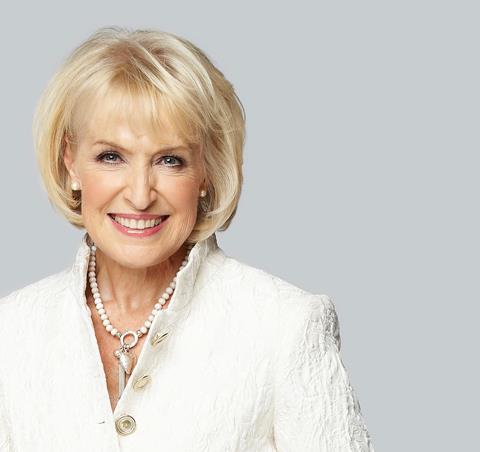 January arrived. A new year and a fresh start. I was physically and mentally exhausted after the stress of the previous months. With no more anguish from IPC and away from the challenges of my failing relationship with Mike, I enjoyed being on my own.
It was a strange relief. I had dogs Nik and Sheba, and cats George, Oscar and Harry as company, so I never felt lonely.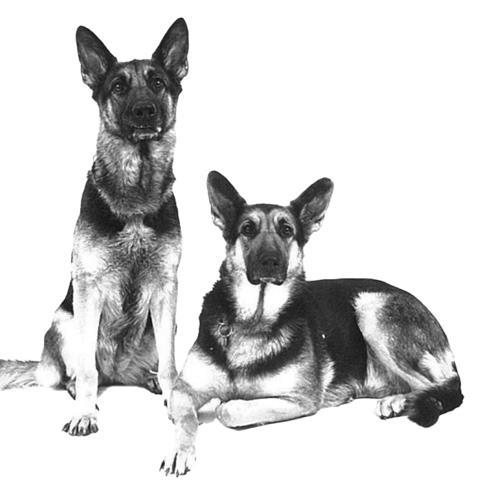 Also, Dawn and her friend helped me at my new classes, which I moved over to the Holiday Inn in Leicester, and Dawn stayed with me every weekend. The corporate colours for the Holiday Inn were green and white, and the Managers were very happy for me to brand and market my new classes as 'Rosemary Conley at the Holiday Inn'.
I had green and white tracksuits made for Dawn and her friend, Katherine, and they looked very smart as they cashiered for me on Monday evenings, along with my friend Gwen who helped me with my three Monday classes.
On Fridays I led an aquarobics class in the hotel pool, followed by two sessions of diet and exercise. Gwen Cherry had been a member of my classes since before Dawn was born and had become a family friend as well as a very capable cashier.
My team of helpers were exceptional and my members were very happy to move over to our exciting new venue from the SAGG Centre. I saw several hotel General Managers come and go, but I continued my classes there for 25 years and only left in the end because the private car park became prohibitively expensive for my members.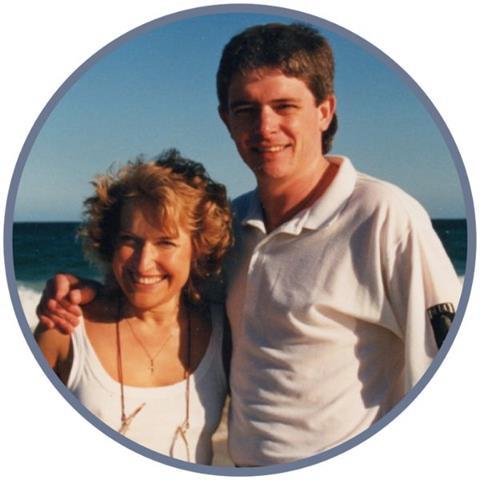 Health scare
Mike and I had split up on Boxing Day, but rather unexpectedly he invited me round to his cottage for his birthday in mid-January. He cooked me a lovely meal and we had a very happy evening. It was great to see him again, but I was confused.
The decision to split up hadn't been taken lightly. Mike and I had gone to the effort of buying him a cottage, and furnishing it, so it was crazy to consider getting back together again after just three weeks!
I felt I had to go back to the Old Parsonage to be on my own after our enjoyable evening. Then suddenly, in late February, I fell ill. I couldn't stop vomiting and I kept passing out.
I didn't know who else to turn to, so I asked Mike if he could come over and help out, and thankfully he stayed with me until I was whisked away in an ambulance. He then remained at the house to look after the cats and the dogs while I was kept in hospital for a week.
I felt really poorly and I looked dreadful as my mouth was a mass of cold sores. I had no idea what was wrong with me.
After numerous tests, I was diagnosed with gallstones and the surgeon suggested I have my gallbladder removed, but when he told me I would be off sick for 10 weeks I explained that it wasn't an option as I was in the middle of winding down a business.
(This was some years before keyhole surgery was commonplace; at that time, a gallbladder removal was a major operation.) Reluctantly, and rather grumpily, the surgeon explained that the only way I was likely to avoid surgery was by following a very low-fat diet, which I proceeded to do.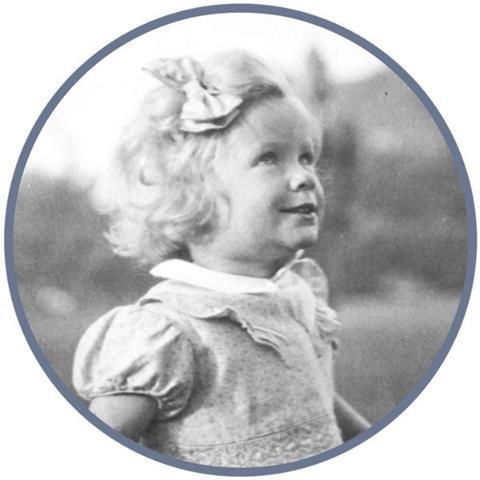 Drawn to Jesus
I rarely read women's magazines because I never had time, but now, in hospital, I had all the time in the world. I happened to notice in a copy of Woman's Own an advertisement for a book called Power for Living, promoted by Cliff Richard, Lord Tonypandy (the Speaker in the House of Commons) and Gerald Williams, a TV tennis commentator of the time.
The book was offered free to anyone who would like to find power for living through a personal relationship with God. At this messed-up stage of my life, I certainly felt I needed some divine intervention, so I sent for the book.
The Power for Living book arrived on the day I was due to go back to hospital for a cholecystogram as an outpatient. For this procedure, the patient swallows some revolting-tasting fluid and, when the liquid reaches the gallbladder, the ultrasound machine shows up any gallstones.
While waiting for the gunge to reach the appropriate spot, I started reading my copy of the book. I was pleasantly surprised. It was a book about Christianity that seemed to speak directly to me.
I had been brought up to go to church on Sundays and I attended Sunday school throughout my childhood, but somehow the Church of England's way of worship back then seemed so ritualistic and impersonal.
The Power for Living book approached Christianity differently. I felt it was talking to me in everyday language that I could understand, and suddenly it all made sense. It was compelling reading and I was riveted.
Soon I was called for my scan and, yes, I did have lots of small stones in my gallbladder. That evening, back at home, I continued reading my new favourite book in bed, and on page 61 it gave me the opportunity to pray a prayer to invite God into my life, to ask for my sins to be forgiven, and to ask God to show me the way forward in my life, his way.
I knelt at the side of my bed and earnestly prayed the prayer. I had made a complete and utter disaster of my life – a broken marriage, a business that had closed down, a failed relationship, no job, ill health, needing to sell my home… In fact, my life was a total mess. Yes, I needed divine help and I was prepared to pray on my knees to ask for it.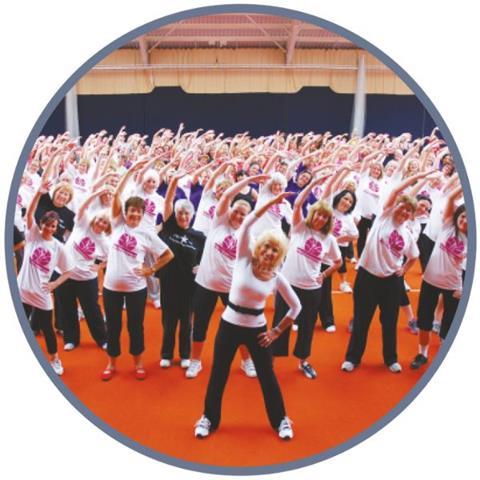 This was the prayer I prayed: Dear Lord, I've been living my life my own way. Now I want to live it your way. I need you and I am now willing for you to take control of my life. I receive your Son, Jesus Christ, as my personal Saviour and Lord.
I believe He died for my sins and has risen from the dead. I surrender to Him as Lord. Come, Lord Jesus, and occupy the throne of my life. Make me the kind of person you want me to be.
As I knelt at the side of the bed, I said the prayer and earnestly meant every single word. As I prayed, I felt my body being 'washed through'. There were no flashing lights, no flames, no claps of thunder or puffs of smoke, just a feeling of being 'brand new'.
A new beginning. A fresh start. It was as though God had taken my list of mistakes and wiped the slate clean. I felt he was saying: 'I am now the Chairman of your life. Follow me and I will show you the way forward.'
I got back into bed. I felt like a brand-new person. I felt 20 years younger, totally confident about my future and hugely relieved that someone else was now in charge of my life. I even felt he was telling me that I didn't need to move house. Little did I know what the new Chairman of my life had in store for me!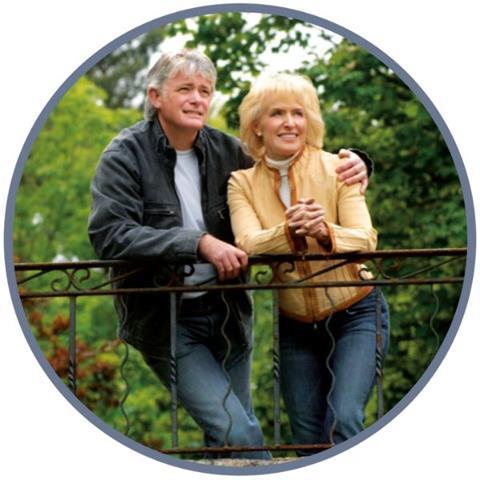 A future together
I hardly slept that Friday night as I had this amazing sense of excitement. Somehow, I just knew everything was going to be all right. I felt convinced that I didn't need to sell the Old Parsonage, and I was so glad because I loved that house.
Despite my lack of sleep, next morning I got up feeling rested and energised. I cleaned the house from top to bottom and felt on top of the world.
On the Sunday afternoon, Mike called round unexpectedly on the pretext that he was missing the dogs. He was very loving towards me and admitted he was really missing me. I had to admit that I had missed him too, though I didn't tell him about my 'transformation'.
He stayed for dinner, and together we decided we would rekindle the relationship. And completely out of the blue, that evening, I felt God tell me that I should marry Mike.
Oh, my goodness! I couldn't help thinking of my father's moment of divine inspiration when God told him to marry Mabel! But somehow, this gentle command seemed a little less bizarre – Mike was gorgeous and I already loved him.
Unlike my father, I didn't say anything. I waited until the following Friday evening when we decided to go out for a meal to celebrate being back together. While he was in the middle of eating his rump steak, I proposed to Mike. I then told him what had happened a week earlier and what I felt God had told me on that Sunday evening. He was flabbergasted but very happy, and we went straight round to his parents, Jeanne and Philip, to tell them our good news. They were delighted.
We didn't have much income as Mike had had a difference of opinion with his boss and had walked away from his job a week earlier. Fortunately, when I negotiated the initial deal with IPC, my contract was for five years; so, when the business closed after four years, I was entitled to a year's salary, which was a life-saver.
We managed on this, together with the income from my weekly classes. Just a few months later, Mike also became a Christian after reading Power for Living. One of the things Mike always drilled into me was the importance of understanding the equality of people, that we are all equal on this earth.
He is very bright and knowledgeable on matters of life and the world in general, which has proved extremely helpful in my life. We also found a mutual interest in seeking justice and discovered that we enjoyed watching TV programmes based on the law. Later, Mike became a Justice of the Peace (JP). *
Edited extract from Through Thick And Thin by Rosemary Conley (SPCK, £19.99), published on 18 August.