Misty always had a close relationship with her parents and recalls many heartwarming family memories throughout her lifetime, particularly with her father Bill, who was both her "tutor and superhero". But when Bill was diagnosed with Alzheimer's and Lewy Body dementia in 2016, Misty knew it was her turn to help take care of the man who made her who she is today.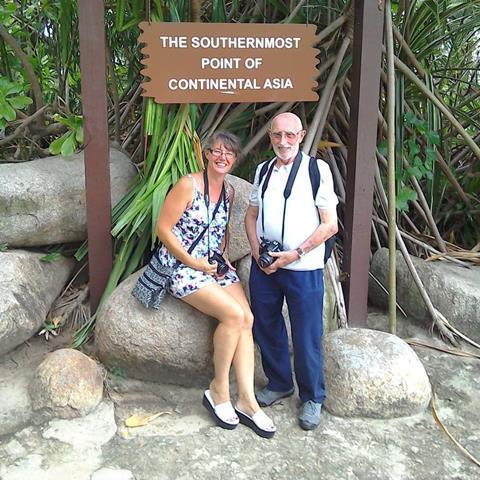 Dad grew up in Brighton, did national service in the RAF and then worked as a fire fighter for more than 40 years – he was no stranger to hard work! He was the best father ever; he looked after me and my sister incredibly well, was our personal taxi service to clubs and appointments throughout our childhood and always took care of us. I remember we went to dance classes and it was dad that did our makeup for performances because he was so gentle and attentive.
I first started noticing dad's symptoms when I took him to Singapore in 2015 for the F1 Grand Prix. He was 78 at the time, and would start intermittently forgetting little things, like where he had put things down or when to take medication. He went for a memory test at the GP shortly after, but because it was a numbers-based test and he was intelligent, he passed and they just put the memory problems down to old age. Mum persisted with the GP though, and in 2016 he was officially diagnosed with Alzheimer's. After another trip abroad in 2017, his short-term memory was taking a big hit, and he was forgetting to take his medication, not knowing where to go, and couldn't be left alone.
It was dad that did our makeup for dance performances because he was so gentle and attentive.
After this, he went through periods of rapid decline. When watching TV, he thought he was in the programme and would speak to the characters, or answer the house phone if it rang on the TV. When the pandemic happened, dad was very confused and couldn't understand why we had to stay at home. He deteriorated rapidly because he couldn't have regular contact with others, and he was such a sociable man. He used to go to dancing social events and loved to jive, but obviously this had to stop which affected him massively.
Dad passed away in 2022 aged 84, after a battle with pneumonia and sepsis. He was a fighter until the very end, and to this day he's the only person I know who's had the Last Rites read to him twice!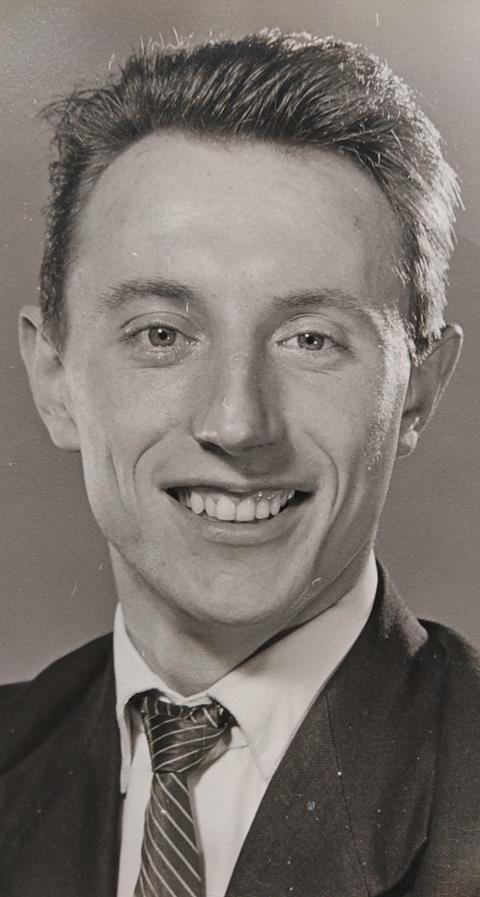 One of the ways that has helped me deal with dad's Alzheimer's is completing Alzheimer's Society fundraising events such as Memory Walk and Trek26. As long as I am physically able to, I will always take part in his memory. Attending events like Memory Walk and raising money and awareness for charities like Alzheimer's Society is crucial. It is absolutely vital that we get new research, treatments, and fund proper care. My dad's death certificate doesn't say pneumonia or sepsis. It says Alzheimer's. Alzheimer's was the sole cause.
Losing someone to dementia means you lose them twice, you see them slipping away bit by bit, and it's just devastating.
I volunteered at the Brighton Memory Walk in 2022 and it was incredible. It was like a carnival atmosphere – there were so many people taking part, old and young, children and dogs! It was so bright and colourful and fun. It was very uplifting and emotional at the same time because you knew that all these people were coming together to help fight dementia. It was the most amazing experience. I was able to speak to so many different people from all walks of life, including people who deliver dementia services which was eye opening. Bring on Memory Walk 2023!
Losing someone to dementia means you lose them twice, you see them slipping away bit by bit, and it's just devastating. But throughout all this, my dad never lost his sense of humour - he was always smiling. He was just the best dad ever.