October is Black History Month Marcia Dixon MBE is celebrating the "black church". Here she explains the impact the church had on her life and the many ways it positively influences the black community.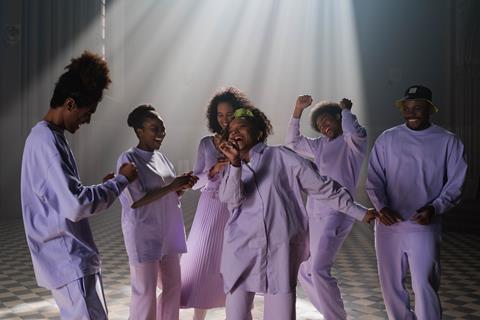 October is Black History Month and one organisation that deserves to be in the spotlight, if only for a day, is the "black church" as it's so described. Black church, is a term used to describe churches that were founded by black folk (they were in the main Pentecostal churches) from the 50s onwards, firstly by Caribbean migrants who came here from 1948-1970s and then Africans, who started coming to the UK in mass from the 1980s.
Churches provided spiritual and practical support as well as a great sense of community for black people during the early decades of them living in the UK. I joined the church as a teenager and doing so transformed my life. My first pastor was a woman, the late Pastor Io Smith, who I would describe as a phenomenal lady. She was a preacher, teacher, ecumenist, and had one of the largest congregations in the denomination she was part of, the New Testament Assembly. She also established a number of community projects which included building homes for senior citizens, establishing a school in Ghana and running a summer school for children here in London - that I attended. She demonstrated to me that black women could lead as well as establish initiatives that met community needs.
She demonstrated to me that black women could lead as well as establish initiatives that met community needs.
From her pulpit she encouraged indirectly, personal ambition, the necessity of education and the importance of serving God. As I've grown older, and in my work reporting on the black Christian community via The Voice and Keep The Faith, I came to realise that it is filled with men and women like Pastor Smith, committed to serving their communities. I believe Britain's black church movement has contributed positively to the:
TRANSFORMATION of lives through the preaching of the gospel and teaching based on biblical truth
RAISING of educational aspiration and personal ambition by encouraging members to be committed to personal development
GROWTH of the black businesses sector by inspiring members to work for themselves
DEVELOPMENT of the black middle class
TRAINING of black leaders to serve in the Church and wider society by providing opportunities for people to lead
BRITISH MUSIC SCENE by providing a training ground for singers and musicians to develop their skill
MENTAL well-being and resilience of black folk
Our churches may not be perfect, in fact we know they are not perfect, but there's no doubt that many have benefitted from their presence, whether as attendees or as beneficiaries of the community initiatives they provide. Like our American counterpart, our churches are a success story we should talk about and celebrate during Black History Month.
Republished with permission from Marcia Dixon MBE.

Marcia Dixon MBE is one of the most well-known PR specialists within Britain's black church community and runs an MD Public Relations. In October 2020 Marcia was listed in the Queen's Birthday Honour's List and awarded an MBE for services to Inter Faith Relations. She is also a columnist with The Voice, Britain's best-selling black newspaper and Keep The Faith, Britain's leading magazine about the black faith community.
View full Profile