This World Menopause Day, Woman Alive's columnist Dr Olúṣẹ̀yẹ Àríkàwé, compares the facts about menopause to God's biblical truth.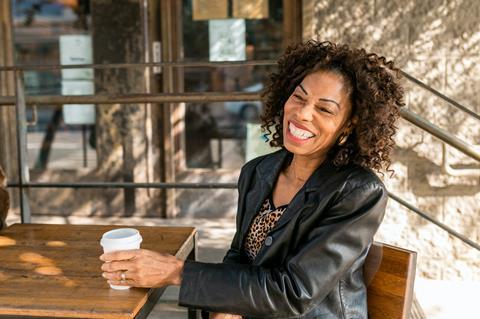 As Christian women, what should be our perspective of menopause? Should we embrace it with grace, or should we accept that it will be a few years of misery? It is a medical fact that some women going through menopause may have debilitating symptoms for a few or many years. For example, science expects women going through menopause to be moody, irritable, at risk of broken bones, tired with no energy, to have hot flushes, foggy brain, memory loss, poor concentration, poor sleep and the list goes on.
Science gives us the facts about menopause, and we understand that the decline in female hormones is inevitable. Unfortunately, with this decline comes debilitating symptoms that could make us feel miserable for years. However, there is a truth in God's word about menopause and how to navigate these uncharted waters.
There is a truth in God's words about menopause and how to navigate these uncharted waters.
As a clinician and a woman nearing menopause, I have first-hand experience of how and why women present with menopausal symptoms. But as a believer, I also have the opportunity to study the promises of God in the Bible, and I was thrilled when I came across several scriptures that support women going through menopause. I have made these verses my companion during this season of change, and I have made a habit of meditating on them and using them to affirm that I can go through menopause with God's grace.
The symptoms of menopause are real, and some women will have mild or no symptoms at all while others may have severe debilitating symptoms. Some will only have symptoms for a few years, whilst others will have ongoing symptoms for several years even after the cessation of their menstrual period.
For those who are yet to reach this interesting phase in every woman's life, it is good to prepare ahead since it is inevitable. Every woman will go through menopause at some point, though our experiences will be different. Preparing ahead of time helps to make this experience a positive one.
The symptoms of menopause are the facts, but God's promises concerning women going through menopause transistion are the truths.
The symptoms of menopause are the facts, but God's promises concerning women going through menopause transition are the truths. Know the facts but hold on to the truths. I have made this easy for you by matching each symptom of menopause listed below with a verse in the Bible that pormises us God's divine intervention;
Tiredness - And if the Spirit of him who raised Jesus from the dead is living in you, he who raised Christ from the dead will also give life to your mortal bodies because of his Spirit who lives in you. Romans 8:11.
Concerned about the risk of osteoporosis - He protects all his bones, not one of them will be broken. Psalm 34:20.
Hot flushes - Even to your old age and grey hairs, I am he, I am he who will sustain you. Isaiah 46:4.
Poor sleep - When you lie down, you will not be afraid; when you lie down, your sleep will be sweet. Proverbs 3:24.
Anxiety - Cast all your anxiety on him because he cares for you. 1 Peter 5:7.
It is reassuring to know that there are promises in the Bible for women going through this natural transition. Remember, you are not alone in this journey, others have gone through it too. Menopause is not an end; it is a whole new chapter and the dawning of a new season; embrace it and see it as the beginning of bigger, better and brighter things. A lot of women have mastered menopause and they are rocking it. You can too!
For more on menopause from Dr Olúṣẹ̀yẹ Àríkàwé download her eBook How to Make Menopause a Positive Experience.

Dr Olúṣẹ̀yẹ Àríkàwé MBChB MRCGP DFFP DRCOG is a GP with special interest in women's health. She helps women connect science facts to the truth of God's word, and blogs at A Word for Her. Her new ebook on How to Make Menopause a Positive Experience is available now.
View full Profile