Marcia Dixon was awarded an MBE for her services to the Black Christian community for her work with The Voice newspaper as editor of Keep The Faith magazine. Here she reflects on the Queen and her leadership.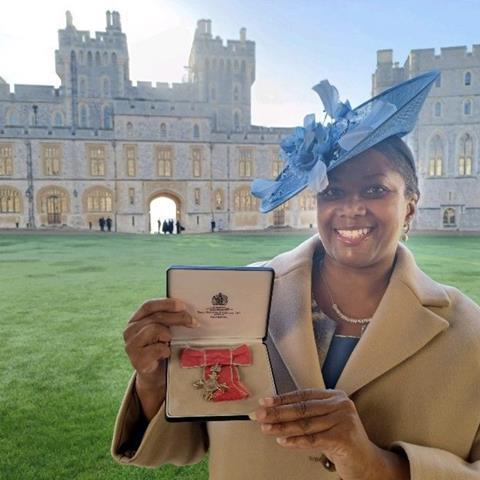 Even though we all knew that one day it was coming, when the death of the Queen was announced, it was sad and signified the passing of a great era.
I admired the Queen for her devotion to duty, her service to the nation and the fact that she proudly declared that she was a follower of Christ. And it's only now that she's passed, that I've realised what a great leader she truly was, because during all the turmoils and scandals her family went through, she unwaveringly continued to do her work - serving the nation and being head of state of several Commonwealth countries.
One of the proudest moments in my career was being told I had been awarded an MBE for my work writing about the Black Christian community for The Voice newspaper and serving as editor of Keep The Faith magazine. It was a proud moment not just for me and my family, but the community that I served.
I'm of the view that as a child of the Windrush Generation, it's my duty, in honour of my parents who came here to make a better life for themselves and family, to take full advantage of the opportunities that are available here in the UK. And if the monarchy chooses to honour my work with an award, who am I to say no.
It's my prayer that God comforts the Royal Family during this difficult time as they come to terms with the loss of a mother, grand-mother and monarch, and that God's blessing will follow King Charles III as he takes on the new role as Head of the Royal Family, and reigning monarch of Britain and the commonwealth.

Marcia Dixon MBE is one of the most well-known PR specialists within Britain's black church community and runs an MD Public Relations. In October 2020 Marcia was listed in the Queen's Birthday Honour's List and awarded an MBE for services to Inter Faith Relations. She is also a columnist with The Voice, Britain's best-selling black newspaper and Keep The Faith, Britain's leading magazine about the black faith community.
View full Profile