As Christians we can sometimes be tricked into believing that Jesus came to make us happy. Writer Rachael Newham explains how the prosperity gospel has crept into our thinking, when really Jesus' promise is far greater.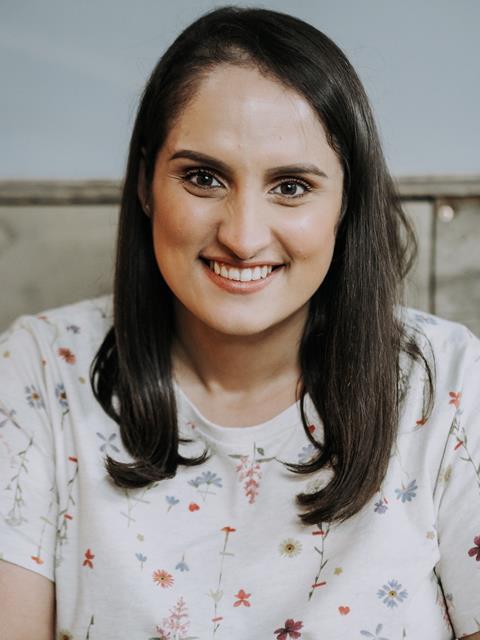 Even in the most ordinary of years, Christmas is a time of heightened emotion, a time when we're expected to be happy and can feel the pressure to hide behind fake smiles instead of answer the season's greetings with honesty. But it was never meant to be like that; Christmas has the rawest beginnings. There was little splendour in a baby laid in a manger, or shepherds cowering at the sight of angelic hosts and the baby boy who would be the greatest reason for joy the universe has ever seen.
Christmas is a time to celebrate the joy of who Jesus is and the joy the incarnation brings. We sing 'Joy to the World', but I think we sometimes misunderstand what joy really is, don't we? We can be tricked into thinking that Jesus came to make us happy, to give us an easy life and when life is hard we rail at God that this wasn't part of the deal! Particularly in the West, we use joy and happiness interchangeably and so we've come to expect ease and comfort in life as a sign of our faith. The prosperity gospel shows up in our own theology in subtle ways.
Author Kate Bowler, whose PhD looked at the American prosperity movement wrote: 'I would love to report that what I found in the prosperity gospel was something so foreign and terrible to me that I was warned away, but what I discovered was both familiar and painfully sweet: the promise that I could curate my life, minimize my losses, and stand on my successes.'
I know that I've tricked myself into believing that God owes me happiness, or that tithing entitles my family to a measure of financial comfort.
Perhaps you have your own prosperity gospel that you cling to? I know that I've tricked myself into believing that God owes me happiness, or that tithing entitles my family to a measure of financial comfort. It's the equivalent of a faith security blanket that ultimately leads to our faith being dependent on our circumstances, how hard we work or feelings of joy, instead of Jesus' saving work. The prosperity gospel teaches a false joy, one dependent on material success and wealth.
But the gospel of Jesus Christ teaches something altogether different – a joy dependent solely on God as the source and sustainer of our joy, through Jesus and his incarnation, by the power of the Holy Spirit. Real joy doesn't seek to eliminate discomfort or pain, but faces it with honesty. In the Bible, we see a number of different words used to mean 'joy'. In the New Testament, words which represent joy occur 326 times, which is strange considering how much death and suffering is contained within its stories! They represent a whole spectrum of joyful feelings rooted in who God is and what he has done for his people. And it is Jesus who is our example in living with and in true joy. Jesus, the one called 'Man of Sorrows' was also a man of joy from beginning to end, not because his life was happy and easy (far from it) but because he remained connected to the source of all joy and encouraged his disciples to do the same.
Jesus tells his disciples that there is no way to experience joy apart from himself, and the same is true for us today.
In his words in John's Gospel, Jesus describes himself as the true vine. In John 15.1 he says: 'I am the true vine, and my Father is the gardener.' Jesus is telling his disciples that there is no way to experience joy apart from himself, and the same is true for us today. We may each experience happiness and enjoyment of life, but joy only comes from being connected to the source – Jesus – and it happens regardless of circumstance. Keeping connected to Jesus is about cultivating practices and rhythms in our everyday lives which enable us to hear from God's word and speak to him in prayer and worship; that's what enables us to live joy-filled lives even when the world seems dark.
I wonder if part of our problem with understanding joy (and how much the healing of God can hurt) is because we don't want to discourage people from bringing their lives to Christ. We want to tell the Christmas stories without also sharing the stories from the Advents and Lenten times in our lives when God is on the move in the darkness.
All over the world, there are things for sale to make life better. From the billion-pound wellness industry to rampant consumerism, we are a people in pursuit of happiness – and we want the Church to be a part of that. We want our evangelism to bring people into our churches, so we produce glossy videos to tell stories with happy endings and triumphant miracles. We want to tell our gospel stories – how meeting Jesus has changed our lives – but we also need to be encouraging stories from the middle, of how we've met God even when our situations haven't changed. Stories of how we may not have been cured, but how we have experienced healing. While a cure may involve God removing something from you, healing centres on inviting God into your pain and brokenness.
It's a difference seen throughout Jesus' ministry; while he cured a number of people from conditions such as leprosy and bleeding, he offered healing to everyone he met by showing them the way to invite God into their places of pain and shame. As we celebrate Christmas, we recognize that Jesus came to be with us in the dark times of life as well as the times of happiness and light. This is good news, this is the gospel - not that life will always be full of light - but that Jesus, the Light of World is with us through every darkness.

Rachael Newham is the Mental Health Friendly Church Project Manager at Kintsugi Hope and was the founder of ThinkTwice. She spends much of her time travelling the country preaching, speaking and writing about issues related to faith and mental health. Her first book Learning to Breathe came out in 2018 and her latest book And Yet exploring joy and lament was published in 2021 by Form Faith.
View full Profile