Christian marriage counsellor Teresa Weeks of Marriage Care offers couples five simple reminders that will positively impact their relationship. Plus she explains the 'unspoken messages' you're sending with caring behaviour.
Marriage can be a challenge. Navigating any type of relationship is difficult but nothing calls for care and compromise like a marriage. In the midst of a rocky patch, it can be easy to forget a few vital things that will keep your union healthy. Here's five things you should remember for your marriage… even if sometimes it feels easier to forget.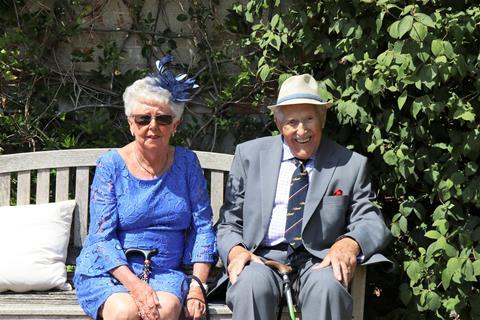 Keep the connection
That's every day, no matter how busy you are:
When you start the day, find out at least one thing that's happening in the other's day.
When you come back together again, touch, look directly at each other.
Later, sit down to give focussed attention and have a connection-conversation, even if brief. NO PHONES nearby!
Always be real, honest, and open with your thoughts, feelings, and needs.
Unspoken messages: I'm interested in you; you're special to me; I'm glad we're together.
Nurture the connection
Do something together – a film, a date night, a project.
Give longer time to focus on listening and speaking to each other.
When there is tension between you, or a difficult issue to deal with, there are a few rules to help make this really work well:
Choose a good time for both of you when you're not tired and won't be interrupted.
Agree how long you will talk.
Stay with one issue.
Don't withdraw, keep engaging – check out you've understood how the other sees the issue.
Remember – you're both listening to understand.
Be kind – avoid blame, criticism, and judgement.
Always be real, honest, and open with your thoughts, feelings, and needs – don't be afraid to be vulnerable – this builds intimacy (IN-TO-ME-SEE).
Repeat sessions like this to work towards solutions that meet the needs of both of you.
Unspoken messages: I'm here for you; I respect the way you see things; I want to understand.
Show genuine appreciation and affection
Notice the positive qualities of the other and tell them.
Show your affection and care in tangible ways – perhaps by touch, acts of service, or a thoughtful gift.
Focus on the positive, ignore the negative (or address it in a good communication session if really necessary).
Unspoken messages: I value you; I want to share our lives.
Cultivate gratitude
Notice what you are genuinely grateful for
Look for what's special in your partner and others.
Notice the positives and enjoy them – and perhaps vocalise this.
This changes the atmosphere for us internally and for others around us. Grace and forgiveness enter our life – for ourselves and for others. We begin to appreciate all the blessings we constantly receive. We're less likely to criticise others, or ourselves.
Go to the source
At heart, Marriage Care is animated by the conviction that God is in all things and that he is dynamically involved with every one of us. He is the source of all that is good and desires us all to have "life to the full". Even when God is not overtly acknowledged, we know that the longing for love, peace, and fulfilment, shared by us all, is of God. In difficult times, we can call directly on God for the grace that comes from our marriage commitment. That grace will come in tangible ways – the unfathomable gift of God's love for us.
Marriage Care is the largest faith-based relationship support charity in the UK, with over 75 years of experience in supporting people in relationship difficulty and in helping people prepare for marriage. We work with couples in all these situations and what follows, applies to every relationship, in all its uniqueness.

Teresa is a Relationship Counsellor and Marriage Preparation Facilitator for Marriage Care and has been volunteering for the charity for over 20 years. She is part of a national network of professionally trained volunteers who are inspired by Marriage Care's mission to support couples and individuals in the best and worst of times in their relationships, regardless of their ability to pay.
View full Profile