Singer song-writer Kira was full of challenging questions of faith and was eager to meet a husband. She met a man and they were married 30 days later. Here she tells Michele Morrison her story.
When Kira moved to Los Angeles, she soon became a much-sought-after singing coach.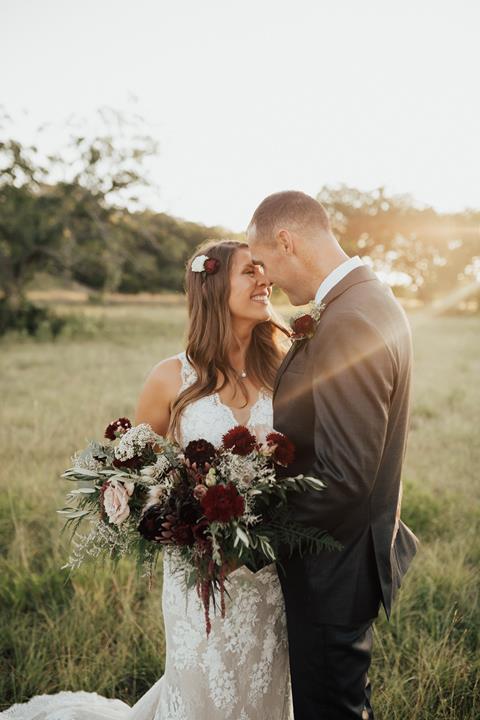 She said: "I worked with major-label and top-40 artists, as well as on hit TV shows like The Voice and Glee. Clients regularly flew in from around the world. I had a soaring career coaching singing, but my heart's desire was to write and sing my own songs. I faced so many disappointments, though, that eventually I stopped singing and writing altogether. The death of my dream was devastating, and the five years that followed were the most creatively barren that I had ever experienced."
Creatively barren, but spiritually, her faith came alive, and she began praying and asking God to help her use her gifts for his kingdom. God answered her prayer in a radical way by giving her new worship songs… and she realized he was telling her that he had created her to worship him! He completely revived her music, inspiring her to release her first worship album, 'Refuge', in 2021. But Kira longed for a husband with whom to share life.
''I had been so discouraged by my experiences with dating that I had all but given up, and finally I asked God to be my matchmaker," Kira said. "For the first time in my life, I put all my trust in him, and waited."
Not easy to do, but within two months, Kira met a woman at an evangelism conference who said she had a picture of a man for her. The next day, she met another woman who said she, too, felt God gave her a vision of the man she was supposed to be with, and it turned out to be the same man! Nic.
With Kira's permission, one of them contacted Nic to see if he wanted to meet.
Kira said: "Nic and I met in person for the first time at the peak of Covid-19 lockdown in California, in April, 2020. We got married thirty days later."
We got married thirty days later.
Both knew they had met the love of their lives. Both felt closer to God than ever, and realised this was the answer to their prayers. Kira said: "It was a total miracle."
One senses God's delight as he brought the gifts of love and music together. When Kira realised their love was fast leading to marriage, she also realized God was answering her prayers again, and the chorus melody for "Heaven Sent" popped into her head.
She said: "I kept the song a secret for over a year. We had to delay our wedding celebration until July 2021 because of Covid, and there I surprised Nic by singing 'Heaven Sent' as my vows.
God arranged our marriage, and we want our story to give people hope.
"God arranged our marriage, and we want our story to give people hope. When we trust God with our deepest desires, he delivers beyond anything we could ever ask or imagine."
Fittingly, Heaven Sent is released today on Valentine's Day, February 14. You can listen here.