World Vision UK highlights some of the toughest places in the world to be a girl right now and suggests ways you can help it transform the lives of those living there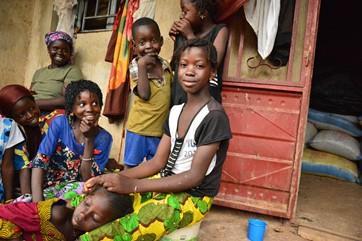 Most women have been told to "Text me when you get home" multiple times in their lives, revealing the constant underlying fear we have as women that we are not safe. A fear of abuse, violence and harassment. Sadly, it's just part of being female.
But what about those who have no way of texting and no one to text? According to World Vision UK, girls and women living in the following countries are facing the toughest conditions right now:
Democratic Republic of the Congo (DRC)
Following decades of internal conflict and instability, girls in the DRC are much more likely to be subject to gender-based violence, such as rape, sexual slavery, trafficking, child marriage and sexual exploitation than in many other countries in the region. Around 29 per cent of girls are married before they turn 18, often resulting in early pregnancy, social isolation and lack of access to education.
Mali
Ongoing conflict in Mali has led to a general disregard for human rights. Girls are constantly exposed to violence and abuse, making school attendance untenable. Some 83 per cent are subjected to female genital mutilation (FGM), despite the practice recently being banned in Mali, and nearly half of girls marry before they turn 18.
Niger
Many women and girls in the country have been forced into sex work to help support their families. Niger also has the highest rate of child marriage in the world, with three-quarters of girls married before they turn 18. Only 17 per cent of women aged 15 to 24 are literate.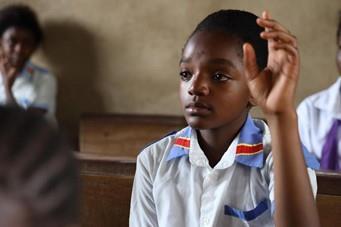 South Sudan
South Sudan has faced repeated hunger crises due to ongoing conflict and the climate, with 7.2 million people on the brink of famine. Hungry girls are more likely to drop out of school and are more vulnerable to forced marriage and trafficking. Only 24 per cent of primary-school-aged girls were attending school in 2017.
Yemen
The war in Yemen has spurred the world's largest humanitarian crisis, with more than 80 per cent of people in desperate need of aid. Women and girls are plagued by inadequate access to healthcare, food and education amid a deeply patriarchal society that leaves them with little or no protection. There has also been a 63 per cent increase in rape and other targeted assaults on females since the war began.
How can you help?
1. Pray for girls and women living in the conditions described above that their needs would be met, and that there would be fundamental change at government level to protect them from harm.
2. Sponsor a girl so that she is able to access good food, clean water, education and healthcare, and so she can avoid child labour, early marriage and other damaging practices.
3. Provide vital funding for the millions of girls living in dangerous situations. World Vision's Childhood Rescue responds to urgent needs with life-saving interventions and crisis recovery programmes, helping to build a better future for vulnerable girls around the globe.