Model Leah Levin-Martins had no issue with flashing the flesh before she found Jesus, but then her perspective dramatically changed.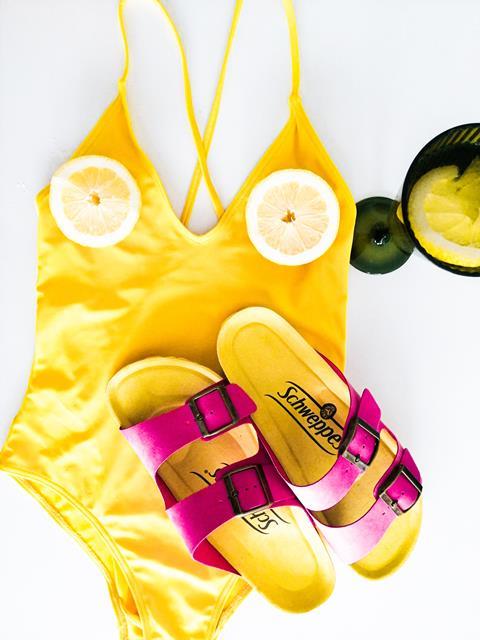 By the age of 17 I had wrongly concluded that becoming a topless model would be the best way to gain love and attention. I posted semi nude photos on my social media and quickly built a following. Surely I was on my way to becoming the world's sexiest female? Afterall, if every man desired me then I would be fulfilled right? Wrong.
Before I had the chance to go much further or respond to an invite from the porn industry, I encountered Jesus. Hallelujah! At the age of 19 he appeared in a dream and asked me to follow him. Leaving behind my pursuit of glamour modelling, I said yes.
Before, I was convinced that my value was based on my sex appeal.
Since that day, I can say that Jesus has lovingly changed my life, my heart and my wardrobe! Have you ever heard a parent say "you're not going out dressed like that"? Well that's kind of how our heavenly father dealt with me. He has faithfully worked these past 15 years to renew my mind. Before, I was convinced that my value was based on my sex appeal.
So how does Jesus take an aspiring topless model and transform her into a modest cleavage covering fashion entrepreneur? Well, it didn't happen overnight but over years. It was summer 2019, and a relatively modest dress that I had worn the year before, no longer felt adequate. This time, when I saw that it was revealing my cleavage, I felt naked! It was then that I sensed God was calling me to cover my cleavage. The modest mandate, it seemed, had fully downloaded in my spirit.
In joy and obedience I began wearing vest tops under low cut clothing, but soon covering up became a challenge. Not only did I recognise that most high street clothing is designed to reveal the cleavage, I sometimes found wearing vests under my clothing too hot or too bulky. It was at that point I felt I needed something that would just cover the cleavage area.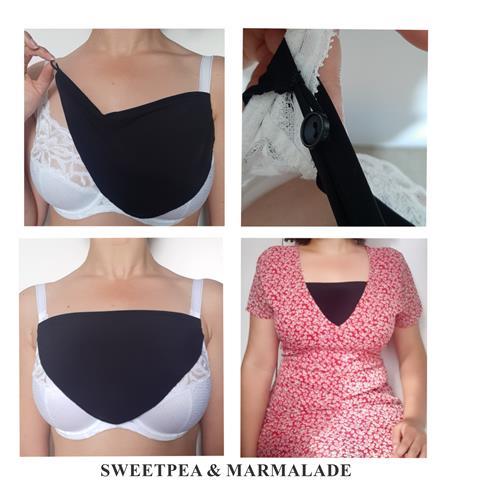 I had heard about modesty panels so I purchased some but quickly discovered they were too small and cheap looking. I fell into self pity that I had been called to cover my cleavage. I felt God lead me to make some of my own. So I did. Then in 2020 my mum suggested selling some which showed me that there were other women who needed a similar solution!
Shortly after, God led me to design modest swimwear as the bikini was no longer an option for me. I had also discovered that some women, myself included, were sewing modesty panels onto tankini tops, as most are designed to reveal cleavage. Despite knowing nothing about the swimwear industry or the manufacturing process, I stepped out. And by March 2023, after some trial and error I launched my first ever cleavage covering Tankini sets!
I felt God lead me to make some of my modesty panels. So I did.
Since then I have felt a passion to develop a whole fashion brand that sells quality clothes that cover the cleavage and ensures all items whether dresses, skirts or shorts are all cut at a decent length. To solve the problem of finding a dream dress only to find it's just too short, the sides have been cut out as a style choice or it's too low cut!
This is the beginning of an exciting journey and to testify that Jesus is still transforming lives. I am so grateful to him and honoured to step into the modest fashion market to show that modesty is for Christians too.
You can shop modest swimwear at sweetpeaandmarmalade.com

Leah Levin-Martins is a speaker, writer, entrepreneur and founder of Sweetpea & Marmalade a British modest fashion clothing brand. www.sweetpeaandmarmalade.com
View full Profile