Influencer John Reynolds explains why, despite the recent "Twitter" to "X" turbulence, he'll be sticking with social media, plus why he believes other Christians should too.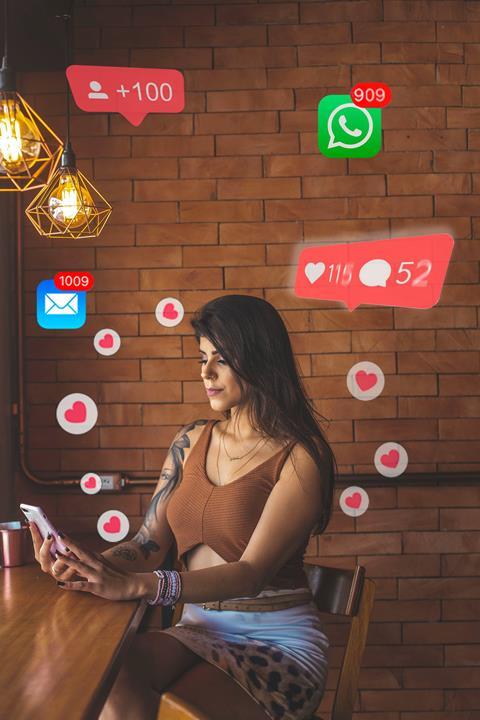 You've probably already noticed but social media seems to be all over the shop at the moment; Elon Musk is running Twitter like he's a newly qualified Youth Pastor, fresh out of Bible college, desperate to put his stamp on the group of adolescent Christains. Seriously, the parallels are uncanny - in his first year he promised it would be safe place for everyone, then he randomly started banning people, and now he's changed the name and logo.
Then we have the US government so paranoid about the potential power of social media, that they're wanting to ban foreign-owned platforms like TikTok. The fear is that sensitive information will get into the hands of the Chinese government. Although, perhaps with good cause, given that even US owned social media platforms have been manipulated in recent years by foreign powers. In 2017 it emerged that Facebook was used by Russian trolls to cause unrest in Texas ahead of the election. Using Facebook ads, Russian groups organised two separate rallies. One to "stop the Islamisation of Texas", and another advertising a "Save Islamic knowledge" rally. Both were advertised for the exact same time and place, and caused a good deal of grief, all for the bargain price of $200.
Make no mistake, social media is powerful.
Plus, on an individual level, there's now a lot of research highlighting a correlation between excessive social media use and high levels of loneliness, depression, anxiety and insecurity. So how do we navigate online spaces as Christians?
Make no mistake, social media is powerful, and like anything powerful we should approach with caution…and yet, I believe approach it we should.
Social media is not against you, it's just not exactly for you either. Like any business, social media is ultimately about one thing: money. It's not something to fear, it's just greedy. Think of it less like a wild lion looking to devour you, and more like an incredibly effective salesman. Albeit, a salesman who you've granted permission to monitor your habits and behaviours, so that they know how best to manipulate you into parting with your hard-earned cash. Ok, maybe it is a little scary, but despite some of the concerns, I still think engaging with social media is incredibly important.
I'm biased, of course - I'm a content creator. The internet pays my bills and feeds my kids (literally when we order Deliveroo) but that isn't why I think it's worthy of our time. I like social media because I've seen first-hand the way God has used it to change lives.
I don't do "Christian" content, I just tell funny, relatable stories about my kids and life as a dad. It's not exactly groundbreaking stuff, but it's connected with people and given us a platform and with it, influence.Occasionally the stories I tell might include a funny moment in our bedtime prayers or an incident at church, and slowly it's starting normalising faith a little for our followers.
I like social media because I've seen first-hand the way God has used it to change lives.
We have seen people attend churches and alpha courses after speaking about our faith on "TikTok lives" and my wife has been able to share her testimony of God's continued faithfulness, love and goodness, despite becoming paralysed aged 12. This has been incredibly powerful and inspiring for many of our followers who don't yet have a faith, but are open.
The beauty of social media is that you don't need millions of followers to make a difference. My sister-in-law and her partner recently raised more than £2,000 in around 48 hours to support their neighbours with the funeral costs, after they tragically lost their eight-year-old son.
Some may choose to separate themselves from social media, much like monastic communities do with the real world. It's true that social media has some big pitfalls and is far from perfect, but wherever there are opportunities to connect with people and share God's wisdom and love, personally, I want to be right in the midst of that.

John Reynolds is an influencer with more than half a million followers and 20 million likes on TikTok. He regularly posts fun, funny and faith-filled content about family life with his wife Jade and their two children. You can connect with John here: https://linktr.ee/johnandjade.
View full Profile