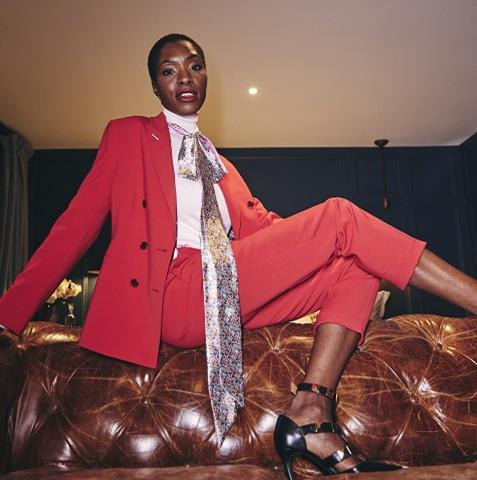 I'll be honest, April isn't my favourite month because by now I've been enjoying spring but I'm more than ready for summer to show its face! So, while I'm waiting, I've been making a list of the books I'm going to read when I finally get a chance to lie in the sun. Since I read a lot for work, I tend to seek out commercial fiction when I'm 'off-duty'. But as much as I love writers like Marian Keyes, Beth O'Leary and Dorothy Koomson, I sometimes feel a disconnect with some of the characters and a slight jarring when I come across repeated blasphemy.
So I'm excited to present our 'behind the cover' feature this issue; debut novelist Lizzie Damilola Blackburn. Lizzie's first book is published by a mainstream (not Christian or religious) publisher and, incredibly, she has managed to include a Christian protagonist. I've worked in the magazine industry over a decade and have never seen this in modern commercial fiction so it feels like something of a breakthrough. Read our interview with her on page 31.
If you're also a keen reader, let us know what's on your list at the moment. Send us a short review – just a few sentences – to womanalive@premier.org.uk and if we print it in our monthly book club you could win a book for yourself (as a subscriber) or choose to gift a three month subscription to a friend.
Issue favourites: I was fascinated learning about the work of Emma Stark, a modern-day prophet, in this issue. The interview with her, by our deputy editor Jemimah, is on page 6. As I write, I'm with a friend who is in her 80s, so the feature about intergenerational friendship on page 27 feels very close to home. Hope you're encouraged by it to seek out connections with people both younger and older than you!

Tola-Doll Fisher is the creative director and editor of the Premier Woman Alive brand. Tola is also the author of 'Still Standing -100 Lessons From An 'Unsuccessful' Life' (SPCK).
View full Profile