Author Ann-Louise Graham looks at how we can stay in ministry without going under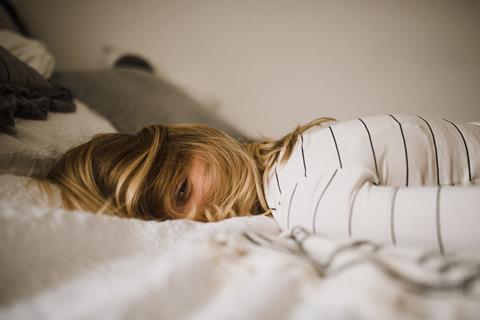 With headlines reminding us that, in the West at least, we're living in a post-Christian culture, it shouldn't come as a surprise that there's also a huge amount being written on ministry and burnout. A quick online search will show, literally, hundreds of books written on the subject. So, what in the world does mission look like in the 21st century?
Christian mission is arguably how we fulfil God's purposes in this world, as was demonstrated by Jesus. It's been suggested that one way to think about that is from the standpoint of the Fall of humankind and the tragic rupture in our relationships with God, with each other, with ourselves and our environment. Scripture – of course – is all about God's redemptive work in all those relationships. But how do we find our place in that redemptive work without becoming totally overwhelmed and collapsing under the weight of such an immense task?
Burnout and its effects
Burnout has been described as emotional, mental and physical exhaustion due to constant stress. It is not, however, a mental breakdown, medical diagnosis nor a sign of spiritual weakness. And while some stress might be good for us, the thing that sets burnout apart is the prolonged nature of the stress. In other words, we can't see an end to it.
I experienced burnout while working as a writer and photographer for a large Christian charity in West Africa. With others, I was responsible for documenting a devastating famine in Niger in 2010 in a desperate effort to get the world's attention. Day after day I spent hours in feeding centres with mothers and their malnourished – sometimes dying – infants. At night I would pour over the photographs and video footage, editing and sending clips to fundraising offices.
I remember one day looking down my camera lens at yet one more sick child and feeling the tears burning in my eyes. Inside my head I was thinking: "I can't do this anymore" and at the same time saying to myself: "You must give this child a voice, now take the picture!" At that point I had been living and working in West Africa for ten years.
While God does include us in his mission to a sin-scarred world, he alone is the saviour
While burnout is often associated with the workplace and working long hours, it is something that can potentially affect not just our labour, but all our relationships. So, it's not just about having too much to do. It might cause a sense of not being able to change a person's circumstances. Or feeling that you don't have the strength to listen one more time.
What often distinguishes burnout is a sense of not being in control of the outcome of something – whether an external circumstance or a task within a job. For me, in the example I've shared, it was a sense of helplessness to change the situation.
If left too long we risk not only emotional, mental and physical exhaustion, but also a sense of overwhelm, demotivation, depression and the shame that comes from our sense of failure. Ironically, secular literature suggests that one way to get over burnout is to find work that offers us a sense of purpose while making the world a better place. If that's the 'cure' then, surely, God's people should be the happiest alive. So, what's going on?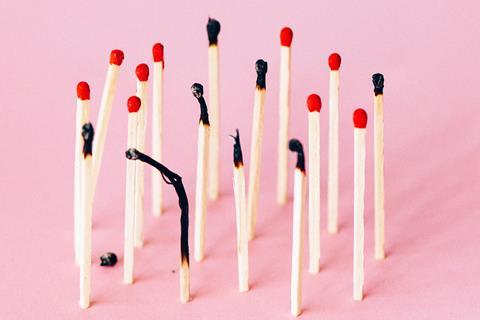 Too few people trying to do too much?
If mission is about God's people fulfilling his purposes in the world and burnout – in part – is about going against our true calling, how do we find our way back to fulfilment?
One very practical, and theological, answer is the 'whole church approach'. The Church is not just a group of individuals being led by a select few who shoulder all the responsibility. Rather, it is a community of people who are all helping one another live out the gospel in all aspects of their lives as part of Jesus' mission to the world.
Put simply, if mission is to everyone everywhere – and it is – then it's going to need the whole body of Christ working together, everywhere! However, that will require a significant shift in our mindsets and how we view church.
If we think, for example, about the broken relationships we have with each other: whose responsibility is it to fix them? Again, is this just one more responsibility to be heaped on the shoulders of 'leadership' or is it something for the whole body to bear? Especially given the fact that leaders are already at risk of vicarious trauma?
Over 50 years ago now a biblical counselling movement was born from the conviction that Christians who are properly trained in scripture are, indeed, able to counsel each other. Introduced by Jay E Adams in his classic book Competent to Counsel: Introduction to Nouthetic Counseling (Zondervan), this type of counselling is strictly biblical, the idea being that the Bible itself provides all the principles needed for understanding and engaging in holistic counselling. Having been trained as a cognitive behaviour therapist, once I discovered this biblical counselling model I knew it was what I needed to focus on.
Using this belief as a backdrop, while the pastor most certainly – as the shepherd of the flock – is to counsel others using scripture, all Christians are encouraged to play a role in counselling one another, with the caveat that any counsel would be offered with biblical knowledge, goodness and in love. It is a model, it should be pointed out, that was founded on the teaching of the Bible and the apostle Paul.
How do we maintain our rest?
Let's suppose that we can make real practical changes in how we do mission so that it is no longer one to many, but instead, the many to many. The question remains: how do we maintain rest amid the seemingly endless demands in a fallen world?
In part – I believe – it is helpful to regroup and remind ourselves of a few truths. While God does include us in his mission to a sin-scarred world, he alone is the saviour. And while we have very real limitations in our physical, emotional and mental strength – he does not.
I think about the metaphor used by the apostle Paul, that we are all mere jars of clay. In the face of enormous challenges, Paul remembered that the power to press on, as well as the whole ministry itself, belonged to God. Indeed, Paul saw his weakness as an opportunity to glorify God (2 Corinthians 4:7–9).
It is very important to remember that human suffering and the world's need for Jesus will always be real this side of eternity. That doesn't mean we give up, but it does mean that we need to remind ourselves of who we belong to (our identity in Christ) and whose work we are part of, using the whole of our ordinary lives in God's mission.
TIPS FOR AVOIDING BURNOUT
As we journey through life, it's incredibly helpful to:
• Recognise and admit when we are at risk of burnout. Watch for the warning signs of fatigue and possible low mood or irritation. Then do not be afraid to ask for help.
• Physically we are to give ourselves permission to sleep and take rest. Yes, we are on a spiritual quest, but we often forget the basics of good food, water and rest. Holidays and structured breaks are important!
• Mentally we need to maintain perspective that we are human beings with very real limitations who are dependent on God. Crucially, we need to seek God and inward renewal.
• Emotionally we should maintain friendships and relationships that can help bring balance to our lives. And to seek support or biblical and confidential counsel when we need to.
• Spiritually we should remind ourselves that, while mission is a very important calling, we draw our strength from our exceedingly great God. It is he who has changed our identity in his Son and it is his mission we are a part of.
Ann-Louise Graham is a biblical counsellor and author of The Anxiety Lie – a Christian Woman's Roadmap to Freedom. To learn more please visit ann-louisegraham.com
Ann-Louise Graham is a biblical counsellor and author of The Anxiety Lie – a Christian Woman's Roadmap to Freedom. To learn more please visit ann-louisegraham.com
View full Profile