Doll's welcome to the December issue.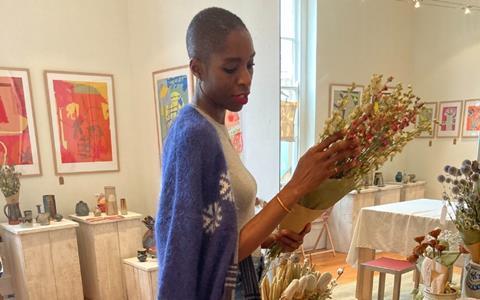 I'm a purveyor of joy. I live by the promise of Jesus in John 10:10, which says: "The thief comes only to steal and kill and destroy; I have come that they may have life, and have it to the full."
Growing up in a church denomination that focused very much on Old Testament teachings, I didn't celebrate Christmas growing up. Now, as an adult, this current season of joy is one of my favourite times of year.
As the song goes, these are a few of my favourite things: real Christmas trees, door wreaths made from dried fruit, pigs in blankets, red cabbage, (gluten-free) mince pies, brandy butter and brandy cream, Christmas markets, Christmas lights; all evoke such joy in my spirit because of the lightness they bring to an often otherwise dark world. In fact, the only thing I really abhor that comes out at this time of year is tinsel!
Personal prejudice aside, you'll be glad to see that this issue is full of joy and light. And whether or not you partake in the modern more commercial Christmas, the nation's embracing of the festivities mean more opportunities to share Jesus with those around us.
Please consider sharing this magazine with a friend and take advantage of the ridiculous subscription offers we have right now at womanalive.co.uk – a subscription is a great gift that lasts all year round too!
Tola-Doll Fisher
Editor + Creative Director

Tola-Doll Fisher is the creative director and editor of the Premier Woman Alive brand. Tola is also the author of 'Still Standing -100 Lessons From An 'Unsuccessful' Life' (SPCK).
View full Profile