Coach Estelle Wallace partners with Jesus to teach people to approach their wellness holistically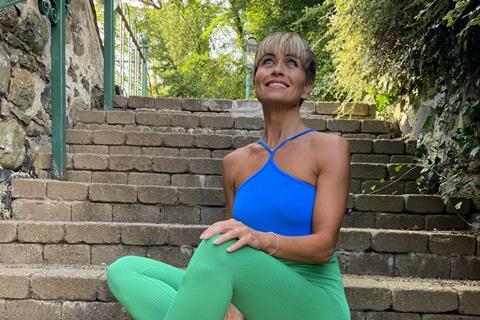 Estelle Wallace is a health and wellness coach, and the founder of Shrink Complete Fitness. Estelle's childhood faith became real to her after experiencing a miraculous healing. Since then she has been partnering with Jesus to help people turn around their health from the inside out. With a prolific background in fitness, Estelle hopes to help everyone approach wellness holistically – mind, body and spirit. Her gym and programmes are helping people worldwide to flourish in God as well as become healthier.
An encounter with God that changed everything
Estelle grew up as a Christian in Ballymena, Northern Ireland. She remembers giving her life to Jesus as a young girl but didn't have a real encounter with God until later in life.
At school she loved PE, and she spent her teens doing Rosemary Conley's aerobics videos. In her 20s, she qualified in Exercise to Music (ETM), was a merchandiser and window dresser for Benetton, and taught evening fitness classes.
Then, one day, she discovered a painful lump in her shin, which turned out to be a benign tumour. "My mum immediately told every prayer group, and people from all over town started praying for me. I wasn't walking with the Lord at the time. When I returned to the surgeon to remove the tumour, I had a radiation scan, and he couldn't find it. There was nothing there. God had completely healed me!"
This miracle shook Estelle to the core: "The God of the universe heard everyone's prayers for me. I felt important. I went straight to a local church, and it was as if the pastor was preaching directly to me. I gave my life to God there and then."
Up to this point, fitness had been Estelle's hobby, but she started praying: "Lord, there must be something more for me." Shortly afterward, one of her pastors showed her the new gym at her church. "It was a tiny community gym, but I told him I could volunteer to take a class or two in the evenings, and that was it."
The next day at work, her boss commented that it was as if Estelle had lost a bit of her spark. Estelle agreed – something was shifting in her heart. Half an hour later, her pastor called her to say: "Estelle, I feel like God is saying you're the person to run this gym."
She comments: "I was completely caught off guard. My heart wasn't ready. I told him, 'I'll help with the classes, but I have a full-time job.' But grace was slowly lifting from my job, and God began to grow my heart for wellness. I had to obey; through tears, I handed in my notice and gave God my yes."
Seeing Jesus bring wholeness
In 2009, Estelle started to run the Pure Wellness Gym. "It flourished. It's a gym for the broken, not the beautiful. We ask people to leave egos at the door."
Estelle and her team of personal trainers help people from all walks of life start to take control of their health – both body and spirit because, as she explains: "I can get you a six-pack, but I'm far more interested in getting you into heaven!"
She continues: "We've seen 107 people come to the Lord on the gym floor. My team of personal trainers may not seem the obvious choice to the world – recovering anorexics, alcoholics, women overcoming depression or living with cerebral palsy – but they love people so well."
Estelle and her team never preach to people, but are often asked about the difference Jesus makes in their lives. They get to share their faith, pray for healing and help people find a church to call home.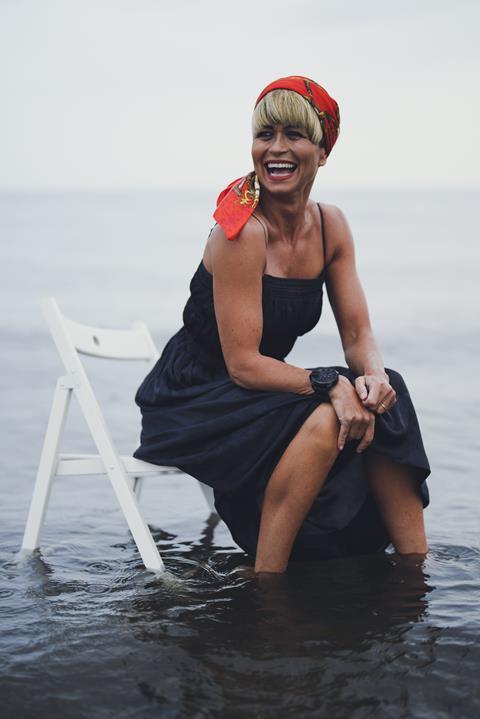 Guided by God
Fast forward to a cold winter night in 2014, and Estelle was at home watching The Voice on TV, when she felt an unexplained and overwhelming sadness. The next day, when she was in the church charity shop, she understood why. She met a lady who was at the end of the line regarding her health. "She told me she was about to commit suicide because she couldn't lose weight and was ugly. My heart just broke for her, and, as she wept, God told me to help her." Estelle spoke words of hope to her and helped her with a healthy eating and exercise programme.
"I knew that true change doesn't start with your body but in the heart. So after that encounter I decided to help people at the end of their rope who felt like they couldn't get healthy or fit."
She posted an offer to help people on Facebook and 60 people responded. She didn't have a nutrition qualification yet, but as she sat at her computer, God said: "Put your hands on the keyboard," and, with his help, she wrote a six-week nutrition plan!
It's a gym for the broken, not the beautiful. We ask people to leave egos at the door
Estelle ran a six-week trial with 15 people from Facebook, and all of them lost weight but, more importantly, they got a revelation of true wellness – knowing they were loved and worthy of taking care of their health. Three of them also gave their lives to Jesus.
"The programme wasn't like others out there. Rather than focusing on just weight, we tackle how you feel – mind, body and spirit. Weight gain is often linked to a root issue. I taught people to eat themselves well. I decided to call the course 'Shrink' because I wanted to help people shrink away from low esteem, low confidence, depression and any other obstacles to true health."
In 2020, Shrink got a new website with payment systems and an online forum for members and people worldwide to sign up. "I've never paid for marketing. I haven't needed to. Jesus got the word out. It's all his!"
Expanding the vision
Estelle went on to get qualified in nutrition and life coaching and as a counsellor for emotional eating, which led to her launching her brand new coaching programme: Becoming You. She explains: "The Becoming You programme is for everyone who wants to 'find' themselves in life whether it be health, career or ministry. We touch on wellness including diet, exercise and calling. It's four weeks of online or face-to-face ministry or coaching offering both professional or faith-based options."
Estelle continues to run the Pure Wellness Gym and Shrink Fitness and releases a new Shrink eating plan every New Year. She firmly believes: "This body is all we have for the Holy Spirit to dwell in, so we have a huge responsibility to look after ourselves. We should all be aiming to be fit for our purpose. Each of us has a unique calling in life and to allow that to come to pass we have to invest into our health so we can have longevity in this race called life.
"Many people hate what they see in the mirror and I believe this grieves the Lord, because we are made in his image and he makes no mistakes. Jesus said we are to love others as we love ourselves so we first have to love ourselves. This isn't vanity, it's a command. So let's all make changes so we can fulfil our calling, through simple starting points like adequate water, organic fresh foods, restful sleep and exercise that can be enjoyed not endured."
Find out more about Shrink through: shrinkcompletefitness.com
Facebook: @shrinkcompletefitness
Instagram:@shrink_coach
Words by Becky Hunter-Kelm