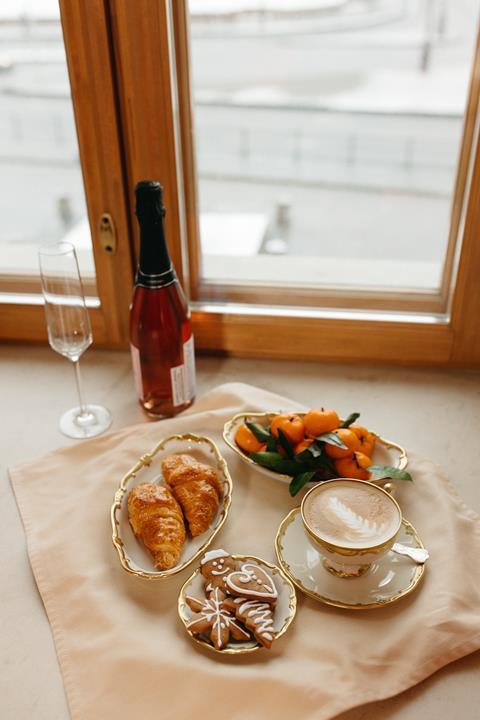 This Christmas we may not be able to see the friends and family we usually see – or at least, if we do, there will be restrictions and, possibly, uncomfortable feelings about whether or not we should hug/not hug etc!
Recently, as I was reading the familiar account of the angels and shepherds in Luke 2, it struck me: Christmas may be 'cancelled' for some, but it's not, really.
I think there's quite a difference between Christmas and what I would term 'Crimbo', which may be more about gifts and tinsel and turkey and flashing lights and reindeer than the Nativity. We might not have the family get-together we'd like, or be able to sing carols in the church this year; the Christmas markets/fayres might have been cancelled, but what Christmas actually is can never be taken away or changed.
Christmas is the time of year when we celebrate the fact that God's Son came to earth, to enjoy life, to weep with us, to get tired, to experience human life. And then he was killed. After three days, he rose from the dead, and his victory ensures our own victory – death does not have the final say; trusting Jesus, we have an eternal home that can never be taken from us (1 Peter 1:3-4).
I doubt the shepherds were sitting in the fields that first Christmas thinking 'holy' thoughts – they were probably thinking about what to eat, where to graze the sheep next – when God gate-crashed their 'party'. Once the heavenly messengers had gone, they clearly thought they'd follow up the 'lead', and found Jesus – without the aid of Sat Nav. After that, they couldn't stop talking about him to everyone.
Meeting Jesus is and always has been a game-changer. Whoever you are, whatever you've done, wherever you've been, it doesn't matter. Encounter him and you're faced with a choice: to follow, or not to follow. Whatever you choose, you'll never be the same again.
So, whatever Christmas looks like for you this year, remember: the true festival, the real celebration, is something that happens in the heart. It's a rejoicing in a truth that transcends time and place, circumstances and situations, all the fleeting troubles of this world.
When I was ill, my mother used to tell me, 'All things pass.' But Jesus remains.
As many of us find ourselves with a quieter Christmas than anticipated, it might actually turn out to be a blessing. Without the distractions of lots of guests, lots of visits, we have more time to remember the Guest who is always there, and who, so often, I fail to include in the everyday minutia of my life. Perhaps this year many of us will find we talk to him more, listen to him more, waiting in his quiet presence as we remember the true meaning of the season; the real reason we are celebrating. Then, perhaps, as we move into a new year, with fresh hope, we can move with a real confidence that God loves us, and that he calls us to encounter, and then follow.
Sometimes, unlike the shepherds, that following looks a bit like listening and resting before 'telling'. A peaceful Christmas to you all.
Sheila Jacobs is an award-winning author of 17 books to date, including Humbug and Happiness (DLT), and a freelance editor, working for several Christian UK publishers. She loves encouraging new authors, and has just had an eBook published, An Editor's Brief Guide to Writing (Malcolm Down). One of her novels, Watchers, is being reprinted this year (Malcolm Down). Sheila is a also day chaplain in a retreat house, where she is hoping to run a series of writing workshops in 2021.
Photo by Anastasia Shuraeva from Pexels