Writer Tope Pearson shares her experience of struggling to see a long-held promise come to fruition – and how she persevered in the years between.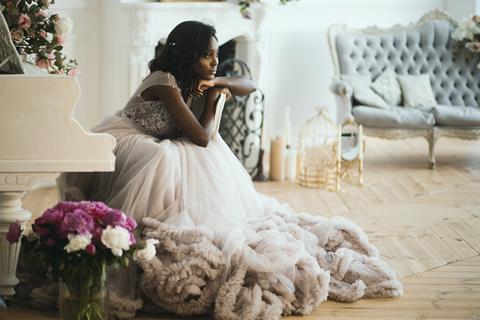 Are you praying for a God-ordained husband? Someone you can share your life and ministry with? Or is there something else that you have long been waiting for? Have you shocked yourself and others at how much you've been tempted to compromise?
Well, I've also made mistakes in times of weakness. Looking for love in some of the wrong places, I almost fell for the counterfeits.
Since the first prophetic word concerning my future husband was given to me, I grew impatient and found myself begging God to see it come to fruition. But God doesn't want his children to beg. He knows what's best for you and, he also knows what not be good if he gave it to you prematurely. After all, as in my case, 15 years of waiting is like 15 minutes to God!
As time went by, in the midst of waiting for my promised godly husband and near turmoil, I did something outlandish to prove to God that I took him seriously at His word. God spoke to me about Joshua and the walls of Jericho and how absurd it must have looked at the time, walking around a fortified city for 7 days. So, I did something that looked just as absurd in faith, so God could break my own Jericho wall for my life-long partner.
How far would you go?
You may say, "Well I'm a mature Christian lady and I've been single for a while, I can wait." Cracks could show through your mountain moving faith, as it did through mine. At certain points through my journey, I literally thought God was punishing me. I cried myself to sleep at night when I realised a certain man I was building a relationship with, was not the one.
Faith is being sure in what you hope for and confident in what you haven't yet seen (Hebrews 11:1). When you truly believe God at his word, that hope keeps you going because you're looking forward to that very person or thing you so desire.
What I found also kept me going was my service to God in my waiting. Never quit your calling for the sake of getting married, having a baby, moving to that fabulous new house or getting that job promotion. In fact, these large events in your life are to enhance your calling not diminish it. Some women leave the Church in their pursuit to find happiness, through marriage to an unbeliever only to, in most cases, regret it. I was tempted to do this and almost went into denial as it would have involved stepping down from church leadership. Although God said, "It is not good for man to be alone," he himself is your match-maker and has ordained your future husband to approach you at the perfect time. It may that there are things you need to do during the waiting period, which is mentioned in my book.
The good news is that my story has a happy ending. My breakthrough came when I least expected it and I gracefully walked into 'The Wedding Dress' as though the dress could speak and was saying, "Of course Tope and about time too."
I hope you will find this challenging, encouraging and that it will speak to you in your present season. Read my full story at YouFitPerfectly.co.uk and use it as a devotional in my new book, The Wedding Dress.
Photo by EVG Culture from Pexels