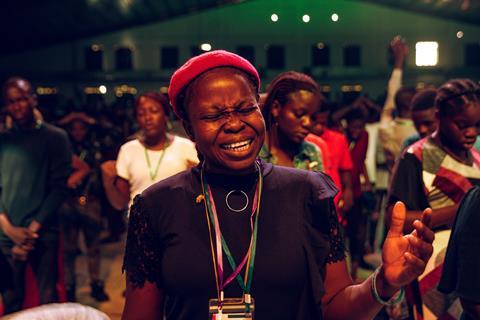 Persecution watchdog Open Doors says killings of Christians by Islamist militant groups nearly tripled to 3,800 last year. The charity has released this year's World Watch List- revealing the top 50 countries most hostile to Christians, with North Korea coming in at number one.
Nigeria comes in at number 9, as several hundred mostly-Christian villages were either occupied or ransacked by armed Fulani herdsmen.
Amina says: 'On 2nd October 2012, a group of Boko Haram terrorists came into my house. I was home, together with my husband and children and at around 7pm, more than 20 of them broke into the house.
They took all our belongings and then brought my children and my husband together and asked them to deny Christ. But they refused. The terrorists then tied them at the back, covered their faces and told my husband and children to lie down flat on the ground. Then they started slaughtering them one by one.
My husband died immediately but two of my children were later rushed to hospital and their lives were saved by God's grace after surgery. They survived, although today they still have to go back for check-ups.
In June 2017, I was going to my village on the bus and we were attacked by Boko Haram on the way. They opened fire on the bus and there were 16 of us inside; five men and 11 women. They killed all the men immediately and then took the women to a forest where we were kept for eight months. All of us suffered from trauma, fear and anxiety.
Some of them used to come to preach to us, trying to make us become Muslims but we refused. By the special grace of God, we all stood in faith. For us, to live is Christ, and to die is gain. We always prayed and sang songs to God because we preferred to die than to become Muslims. But it was not easy. When they realised we were doing that they threatened to kill us. The soldiers were ordered to watch us so we continued in secret, worshipping God any time we could.'
Amina, a Christian woman in Nigeria, speaking about her experience of being held hostage by terror group Boko Haram and her husband being killed by the extremists. Christian charity Open Doors has released this year's World Watch List- revealing the top 50 most hostile countries to live in as a Christian. Nigeria is number nine, North Korea is first. Here's how you can pray.
Photo by Adedotun Adegborioye on Unsplash