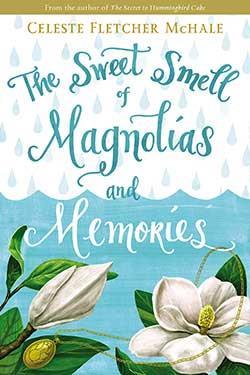 With Amy Boucher Pye ...
The Captain's Daughter – Jennifer Delamere (Bethany House, ISBN 978-0764219200)
The Sweet Smell of Magnolias and Memories – Celeste Fletcher McHale (Nelson, ISBN 978-0718039844)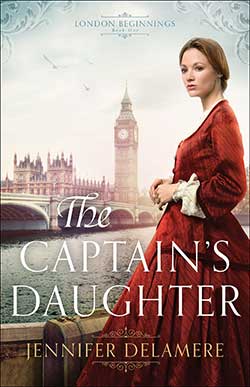 The 'dog days of summer' demand novels, don't you agree? To me this phrase conjures up images of languid moseying around in the sultry heat and humidity. Turns out it has nothing to do with dogs panting on pavements, but rather is rooted in the rising of the 'dog star' Sirius as noted by the Greeks and Romans.

No dogs in the novels I chose this month, but both fall into the romance category and have faith as a strong theme. I enjoyed reading them, but as I thought about them later I wondered if I'd remember them in a couple of years. I'm not so sure. Then again, I don't recall all of the films I watch either. So is entertainment with some encouragement for our faith enough? Answers on a postcard, please.

Reading The Captain's Daughter moved me out of my comfort zone, for historical fiction isn't always my favourite. I chose it partly because it's the first in a series set in Victorian London, which for us in Britain could be more interesting than, say, Texas. I didn't expect the various plot turns, for the author interweaves historical people and events in her story in unusual ways.

We meet three sisters who live in an orphanage founded by George Muller before focusing on how one of them, Rosalyn, ends up working in a London theatre on a Gilbert and Sullivan production.

Although I enjoyed the female protagonist, I thought she seemed a bit naïve, especially in contrast to her pioneering and tough sister. I enjoyed the glimpse at theatre life and especially appreciated how Rosalyn's faith fuelled her actions. Note that as the author is American, you might find some of her language jarring for a novel set in England, with things such as sidewalks, silverware and shoes being on the other foot.

The other novel, The Sweet Smell of Magnolias and Memories, falls into a favourite category – modern-day fiction set in the American South. I found the plot a bit predictable, but even though I knew my emotions were being manipulated, I shed a few tears at the end. The protagonist is Jacey, a woman who meets a man while she and a few others are stranded on a rooftop during a flood. Yes, this novel uses outside circumstances such as natural disasters to bring about the action – which can feel unbelievable at times.

What I appreciated, though, was Jacey's friendship with her headstrong and opinionated friend, Georgie, an A&E nurse. I liked the snapshot of trust, forgiveness and fun in their relationship. The story charts not only Jacey's transformation, but Georgie's too, and the author doesn't shy away from some tough issues.

What are your summertime reads? Why not join our discussions on Facebook?