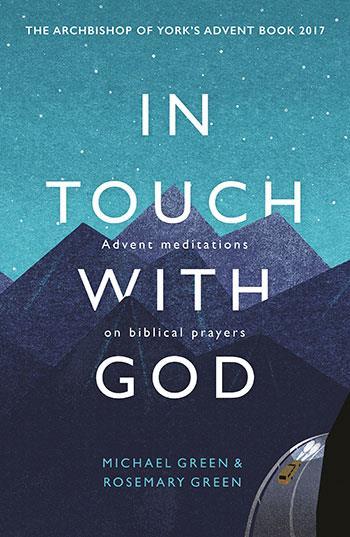 With Amy Boucher Pye ...
Last year, my family experienced a bereavement in the weeks leading up to Advent, which changed the way we celebrated Christmas. One of the effects of losing someone close to us was a radical paring down of the usual activities of December – the baking, shopping, parties and engaging in the many church services.

Although I'd not want to repeat the circumstances leading to last year's reshaping of the season, I'm grateful for the extra time I had to ponder the meaning of Advent – a time of waiting for our humble King.

One way to add some depth to our observance of Advent is through committing to reading a book written for the season. Following are two contrasting approaches for you to consider.

Often today we seem to skip over the Old Testament stories in favour of the promises fulfilled in the New Testament. But we are poorer for that approach, not least because we miss out on the prayers of those in the Hebrew Bible. In Touch With God explores 25 of these prayers, including a handful from the story of Jesus' incarnation.
Starting with Abraham and moving through well-known heroes of the faith such as Moses, David, Elijah and King David, it also covers some lesser-known figures such as Hezekiah, Jehoshaphat and Habakkuk. Throughout, the authors call us to gaze at our amazing God as we marvel at the scope and scale of his grand love story for his people. I think you'll find it meaty while being easy to digest, and I warmly recommend it.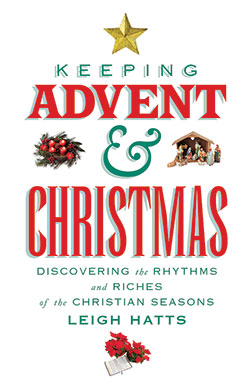 I found Keeping Advent and Christmas more of a reference book than one designed to increase personal devotion. It shares the cultural and church traditions from Stir Up Sunday before the start of Advent through to the official end of the Christmas season, Candlemas on 2 February.
Although I was brought up in the Roman Catholic church, I wasn't familiar with many of the traditions or saints' days the author highlights, such as the O Clavis David antiphon on 20 December (words from Isaiah and Common Worship about the key of David – how Jesus will free the captives from prison) or St Agnes' Day on 21 January.
It's a book which gives the history behind the traditional ways to observe the church seasons, which we can incorporate into our observance of Advent and Christmas for a richer experience of the coming of Jesus into our world.

May you know the hope of the coming of Jesus, and his second coming, during these seasons of Advent and Christmas.