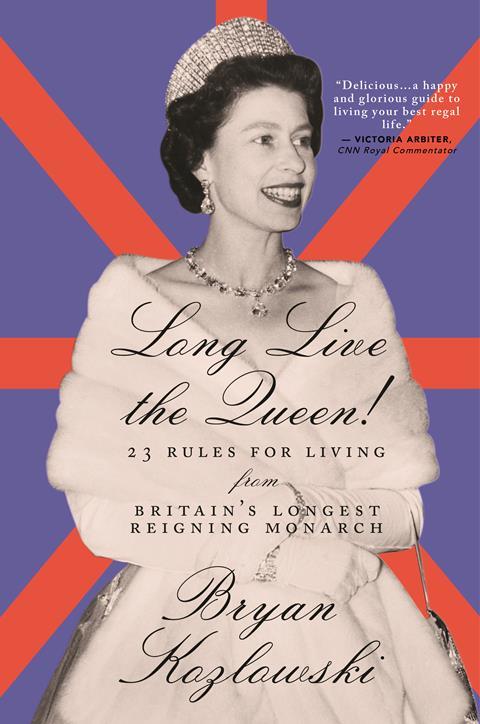 Mentally crucial for someone whose image is on every coin, stamp, and banknote in the land, the Queen possesses a strong "external locus of control," as psychologists call it – the comfort in knowing that a higher Crown is ultimately in charge. In the words of the Duchess of York, the Queen might be driving the car of monarchy, but she also knows she is "not what makes the engine go."
It was Elizabeth's idea, in fact, to share with her father a simple poem that would famously encapsulate the idea. Searching for the right words for his 1939 Christmas broadcast, in the early doubt-ridden days of World War II, George VI was handed a few memorable lines by Princess Elizabeth, then age thirteen, who thought they might help:
And I said to the man who stood at the gate of the year:
"Give me a light that I may tread safely into the unknown."
And he replied: "Go out into the darkness and put your hand
into the Hand of God. That shall be to you better than light
and safer than a known way."
Elizabeth was right. The spiritual reminder brought comfort to millions, rousing their courage through the conviction that they weren't alone in the fight. Despair, nihilism, and crippling fears are not viable options when you believe, like the Queen does, that the "Prince of Peace" has your back.
For George Carey, the former Archbishop of Canterbury, faith is the deepest foundation stone of Elizabeth's iconic stamina: "She's got a capacity because of her faith to take anything the world throws at her. Her faith comes from a theology of life that everything is ordered." The same pattern surfaced time and again in Dan Buettner's investigation of "blue zones" around the world, global longevity hotspots which boast higher-than-average life expectancies. From Japan to Sardinia, relinquishing worries to a higher power is a universal pathway to emotional and physical resilience. "Healthy centenarians everywhere have faith," Buettner concluded, identifying belief as "a great stress reducer for these people" at the very least. "The fact that God is in control of their lives relieves any economic, spiritual, or well-being anxiety they might otherwise have. They go through life with the peaceful certitude that someone is looking out for them."
The Queen likewise deals with tragedies by tapping into the calmer waters of her faith – a fact the secular press shamefully ignored in 1997. The day after Princess Diana died, Elizabeth was roundly attacked for attending Sunday church service, as usual, with her grandsons William and Harry. The act was instantly sneered at by journalists who couldn't fathom the idea that comfort could exist in anything other than laying cellophane-wrapped flowers outside the gates of Kensington Palace. Yet William and Harry both wanted a more secure scaffold for their grief. They wanted to go to church "to talk to Mummy," as William told his grandmother.
People who have completely disassociated themselves from religious tradition forget, says biographer Gyles Brandreth, that "there is comfort to be had from familiar hymns and prayers. There is solace to be found in form and custom long-established.". . .
For Elizabeth, defending the faith means reminding people, particularly in an age where spiritual ambivalence has led to historically high levels of personal emptiness, not to, as she says, "carelessly throw away ageless ideals" that have supported the human condition for innumerable generations. "I know just how much I rely on my faith to guide me through the good times and the bad," she told her subjects in 2002. "I know that the only way to live my life is to try to do what is right, to take the long view, to give of my best in all that the day brings and to put my trust in God."
Abridged from Long Live the Queen! 23 Rules for Living from Britain's Longest-Reigning Monarch by Bryan Kozlowski.