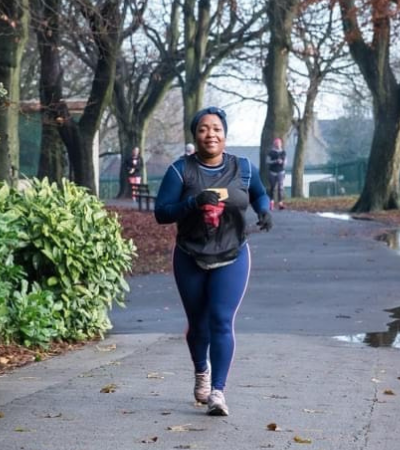 At 5895 metres, Kilimanjaro is the tallest mountain in Africa. On the 19 April, City Hearts' supporters will embark on a two-week virtual journey of 103,488 steps to 'reach' its summit. Funds raised will provide practical items most of us take for granted for survivors of slavery.
Anti-trafficking charity
City Hearts was founded in 2005 by Jenny Gilpin, with the help of members of a Sheffield church, to support women in South Yorkshire with life-controlling issues, including addiction and eating disorders. Shortly after, through police referrals, they began supporting survivors of modern slavery.
The charity now supports hundreds of men, women and families rescued from modern slavery all over the UK. These people are highly traumatised, having suffered terrible exploitation, and so the charity offers a range of services, from crisis safe houses to long-term support, helping survivors integrate back into society and live independently, in freedom.
Restoration Hub
Sofa to Summit is raising funds for a new initiative: the Restoration Hub. City Hearts' head of development, Phill Clayton explains: "We want those we support to feel cared for from the moment they arrive, whether that looks like providing a pair of comfy slippers in their welcome pack or a simple bar of delicious chocolate on their pillow to help someone feel valued. When they're ready to move into their new home, which for many is a major step in their journey to independence, we want to provide the kind of items which make a house a home, like lamps, pictures and rugs.
"Our staff came up with the idea of a 'Restoration Hub', basically a storehouse from which we could provide packs which give people back their dignity." The charity is hoping to raise a total of £62,000, which will cover the costs of the hub set up and running for the first year.
Linda's story
Linda Walmsley is a health and wellbeing facilitator for survivors at City Hearts who struggled with her own mental health during lockdown and has embraced running to help her own mental health.
Linda explains: "I became a mature student ambassador and the first-ever student to have a work placement at City Hearts. When I graduated three years ago, I continued volunteering at the charity alongside my job as a temporary supply teacher. Just before the first lockdown, the health and wellbeing coordinator encouraged me to apply for a role at City Hearts. I was thrilled to be successful.
"I see every day how my role really makes a difference. Even something as simple as going for a walk with a client increases their wellbeing– and helps me too! The isolation of some clients caused them to have suicidal thoughts. Decisions about whether they could stay in the UK or would be sent back to their country of origin have been slower or up in the air with the various agency staff working from home. Clients struggled with the uncertainty without people to talk their fears through with, especially if there was a language barrier."
Back in the first lockdown, Linda admits her own mental health dipped. "At that time we were only allowed one activity per day and I had kids at home to look after and school. I found I had slipped into getting up late, so I decided I would start running. A friend at church founded a virtual group called Mothers Runners to get fitter and do a Mud Challenge. She invited me to join and, before I knew it, I had started setting a 6.30am alarm on my phone to go for a run before the kids were up."
"I feel so much better in myself, running and getting fitter has really boosted my confidence. I used to be always on the go, overdoing things for others. I have realised it's not selfish to look after ourselves. Keeping my mental health strong, helps my clients and kids too."
"Some days I may have three one-hour walks with different clients. Like many people, I noticed in the third lockdown that my motivation to run had reduced. When I heard about Sofa to Summit, I saw it as a great way to reclaim my mojo and raise money for a vital cause."
"Our clients usually arrive at the safe house with nothing but the clothes they are wearing. When they are sufficiently recovered to leave, the new Restoration Hub will provide things they need to begin a new life in society, so they aren't starting with nothing. As a mum myself, I have cried that there are mothers we know who are sharing their mattress with two kids, doing without basic things like a hoover or microwave. Every penny our supporters help us raise will make a massive difference in our clients lives while they get fitter."
To find out more, visit cityhearts.enthuse.com/cf/sofa-to-summit
To sponsor Linda cityhearts.enthuse.com/pf/linda-walmsley